When you are a starter in tennis, all tennis shoes seem to be the same. However, the way they perform on the court can vary, affecting the player's performance in the long run.
To help you pick up your favorite tennis shoes, we have collected a list of the best tennis shoe brands. These shoe brands are listed based on your playing style and type of court.
To start things off, we have compiled a table showcasing our preferred tennis brands, along with the top choice for their finest shoe model.
10 Best Tennis Shoe Brands In The World
Asics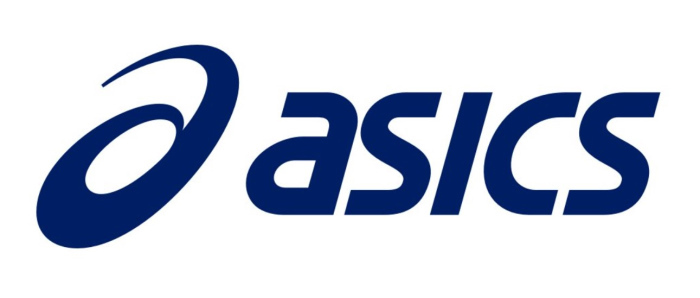 Asics is among the best-selling tennis shoe brands in the world. The brand was founded in 1949, after World War II, by Kihachiro Onitsuka.
At first, it was named Onitsuka Co. Ltd, then changed to Asics (Anima Sana in Corpora Sano, or "A sound mind in a sound body"), to encourage young Japanese to have an active lifestyle through sports.
Up till now, Asics have a wide range of footwear products for basketball, baseball, running, tennis, etc.
Its tennis shoes are favored by many famous tennis players, like Novak Djokovic, Alex De Minaur, David Goffin, or Coco Vandeweghe and Julia Goerges (on the WTA tour).
One of its famous tennis shoe models is the Asics Court FF 2. This is the updated version of the original Court FF (or Court FF 1) and is the favorite choice of Novak Djokovic. The Court FF 2 provides ultimate comfort and great durability, with no break-in time.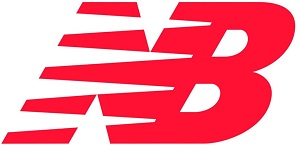 New Balance is a famous manufacturer of footwear and sports products with a strong core focus on arch support, and wide variation in widths and styles.
This shoe brand was founded in 1906 in Boston, Massachusetts by William J. Riley, an American immigrant. In its first years, New Balance focused on orthopedic shoes with an arch-support feature.
New Balance footwear products are for various sports like baseball, boxing, running, etc. In the 1970s, New Balance became the #1 running shoe in Runner's World magazine.
Not until recent years does New Balance switch to producing tennis shoes. Their first tennis shoes first appeared on the court by the Canadian shooter Milos Raonic.
Since then, there is a fast growth in sales volumes for tennis shoes from New Balance. While most of their shoes are made in the USA, some selected styles are made outside of Boston, MA.
Nowadays, tennis shoes become a strong focus of New Balance. Their shoes typically run wider and are available in wide sizes, which is a great choice for players with wide feet.
One of the best-selling models is New Balance MC806 which is a great pick for those that suffer from plantar fasciitis or heel problems like pronation, supination, or shin splints. Extremely lightweight with great cushioning, the MC806 ensures to provide reliable stability and great durability while on the court.
Check more: 10 German Shoe Brands High Craftsmanship And Durability
Nike

Nike is known as the biggest manufacturer of sports shoes and apparel.
The company was founded by Bill Bowerman and Phil Knight in 1964 under its first name 'The Blue Ribbon Sports'. Before that, Nike was the distributor for Onitsuka Tiger footwear (this footwear company was then merged with 2 Japanese companies to form Asics in 1977).
Nike made its first tennis shoe in 1977 by signing a sponsorship with the former world's no.1 player Ilie Năstase from Romania. Up till now, Nike provides various choices of men's tennis shoes, women's tennis shoes, and shoes for juniors.
Many all-time tennis champions like Rafael Nadal or Serena Williams trust Nike shoes while on the court. Roger Federer has worn Nike for 20 years before switching to Uniqlo.
Nike tennis shoes provide the best support on the court. The shoes' uppers are made of woven fabric for optimum airflow, while their tongues are cushioned to keep your feet warm and comfortable on cold days.
Moreover, some Nike shoe styles embrace the Vibrant Fit to protect the whole foot, or the EVA-cushioned sole with a padded Pylon heel for maximum power bounceback, safety, backrest, and covering without adding extra weight to your feet, etc.
And, we can't neglect the signature Zoom Air engineering unit that gives your feet a cloud-like experience.
If you love Nike, you can try the Nike Court Air Max Volley. It is relatively affordable compared to many high-end tennis shoes.
Adidas – The best affordable tennis shoe brand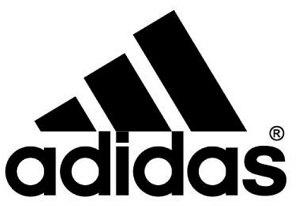 Adidas is a German footwear brand founded in the 1920s by the Dassler brothers, Adolf and Rudolf. At first, this company was named the Dassler Brother's Shoe Company, but then split into 2 brands – Adidas by Adolf and its familiar one – Puma – by Rudolf.
Adidas made its first tennis shoe in 1965 "Haillet" in collaboration with the French tennis player Robert Haillet. This shoe was then changed its name to "Stan Smith" and became one of the best classic tennis shoes of all time.
Since then, Adidas continuously innovate to remain one of the best tennis shoe brands with well-known tennis athletes, including Stefanos Tsitsipas, Dominic Thiem, Garbine Muguruza, Angelique Kerber, Alexander Zverve, etc.
Adidas CourtJam Bounce is an affordable yet high-quality shoe model. It gives you multi-court traction. It is super grippy during slides, drags, and sudden stops with no issues. Thus, it keeps your ankle safe and secure while providing ultimate cushioning and stability. And the good news is that this Adidas sneaker can accommodate custom orthotics.
Babolat

Babolat has over 100 years of experience in making tennis racquets and strings. The company was created in 1875 by Pierre Babolat. Its first product was the natural gut tennis string – a product for modern lawn tennis at that time.
In 1994, Babolat designed its first tennis frames. These racquets were then used by Carlos Moya in the French Open 1998 and now are still among the best-selling racquets.
From its success with tennis racquets and string, Babolat launched its first shoe in 2003. It has 2 essential sneaker lines – the tough propulse one and the lightweight Jet one.
Babolat also offers the mid-valued SFX line for all players. The brand's critical USP is the Michelin Performance outsoles. These outsoles are created by Michelin specialists for extreme performance and quality.
Out of its famous tennis shoe models, the Babolat SFX is designed for standing all day with calm and firmness on all courts. It has a roomy toe box, which is great for players with bunny problems. On the outside, there is an extra fabric to keep the toe area firm and protected from fast movements.
You'll love: 20 Top Shoe Brands That Are Stylish Yet Comfortable 
K-Swiss

K-Swiss is a Switzerland tennis shoe brand created by Art and Ernie Brunner, two Swiss brothers. The Brunners founded K-Swiss in California in 1966 as a footwear company for tennis.
Although not famous to the general public like Adidas or Nike, K-Swiss is well respected among tennis lovers for its continuous innovation in technical shoe design.
With the starting point from their skiing passion, K-Swiss used imported leather shoes from Switzerland. The first K-swiss tennis shoes were designed for speed and support optimization in frequent lateral/side-to-side movements on tennis courts.
Then, the brand became a phenomenon in professional tennis with the iconic K-Swiss Classic. This model was then in sponsorship with Steven Nichols in the 1990s. Some key athletes chose K-Swiss as their favorite shoe brand including the Bryan Brothers, Anna Kournikova, Sam Querrey, Cameron Norrie, and Ajla Tomljanovic.
Apart from general shoe models, K-Swiss also has some models that are specially designed for foot-related problems. For instance, the K-Swiss Hypercourt Express and K-Swiss Defier RS are made for high arches, while the K-Swiss Men's Aero is made for players that suffer from supination.
Mizuno – Famous Japanese tennis shoe brand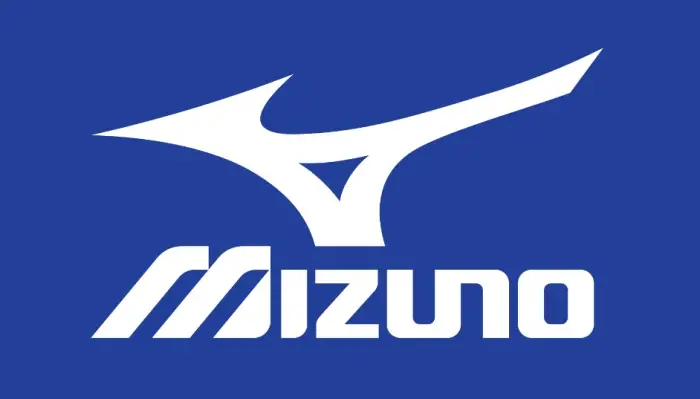 When mentioning the best tennis shoe brands, we can't neglect a Japanese newcomer – Mizuno. Mizuno was founded in 1906 by Rizo and Rihachi Mizuno under the initial name 'Mizuno Brothers Ltd.'
Throughout the years, Mizuno manufactured and marketed various sporting goods baseball gloves, golf clubs, baseballs, athletic apparel, running shoes, skis, and tennis racquets. All of their products have a solid approach – creating high-quality products with a strong emphasis on the production process.
In the shoemaking industry, Mizuno is widely known for running shoes, but their tennis shoes have also received positive feedback. Some tennis athletes like Roberto Bautista Agust, Philip Kohlschreiber, and Ivo Karlovic are key customers of this brand. Some Mizuno shoe and clothing models also appeared on the ATP World Tour.
The Wave Exceed Tour 4 is amongst the iconic tennis shoes of Mizuno. It is the upgraded version of the Exceed 3 with a higher price tag. It offers a lot of support and traction but still be more lightweight than other shoes with cushioning or padding.
Yonex

While being dominant in badminton, Yonex is also well-known for tennis racquets and tennis shoes. This Japanese brand was founded by Minoru Yoneyama in 1946.
Before Yonex, Minoru made wooden floats for finishing nets, which was far from sports apparel and shoes like today. The fall of his business and the rise of plastic materials forced Minoru and his company to switch to manufacturing sports products.
Since 1957, Yonex chose badminton racquets as its core business development.
In 1968, the company was the first one to design aluminum badminton racquets.
After quickly taking a dominant market share in this industry, Yonex started producing tennis racquets and shoes.  which were favored by tennis superstars like Richard Krajicek and Martina Hingis.
In 1999, Yonex signed an agreement with Lleyton Hewit to release its superstar product line.
Up till now, Yonex has various racquets and shoes for tennis athletes, especially for women. One of the best-selling models of Yonex is the Power Cushion Eclipsion 3 – the favorite choice for Casper Ruud and Stan Wawrinka.
Wilson – Best tennis shoe brand for wide feet

Wilson, previously known as Ashland Manufacturing Company, was founded to make tennis strings from animal byproducts as the disposal from Sulzberger & Son's meatpacking in New York.
After a while, Thomas Wilson – president of the company, changed its name to Wilson & Company, then Wilson Sporting Goods (in 1931) to start pursuing the production of sporting goods.
Wilson started its emphasis on tennis goods after World War II, with the first highlighted endorsement with Jack Krammer on tennis racquets.
From their rich experience in tennis racquets, Wilson started creating tennis shoes with some key models like Rush Pro, KAOS, and Amplifeel.
Nowadays, Wilson is among the most dominant brands in tennis racquets and shoes. Some tour players wearing Wilson shoes are Astra Sharma and Ugo Humbert.
Prince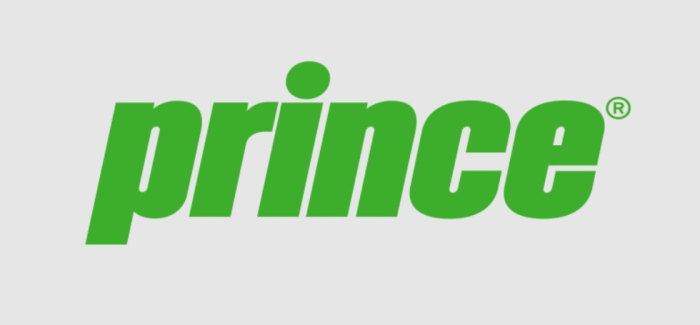 Prince tennis shoes and racquets are favored by Michael Chang, John Isner, David Ferrer, Pam Shriver, Maria Sharapova, the Bryan brothers, etc. This American company has its root in Princeton, New Jersey. The story of Prince began in 1970 by Robert McClure.
At first, Prince aimed to make tennis ball machines. Then, it switched to tennis frames with the launch of the Prince Classic – the first oversized aluminum tennis frames on the market.
Prince continued to succeed in the tennis industry with tennis racquets, apparel, and shoes.
Prince T-22 is the only model of Prince that gained popularity among many professional players worldwide. It is an affordable option that provides stunning durability and stability. Besides the standard T-22, there is also the T-22 Lite which is more lightweight.
Final Words
Wearing appropriate tennis shoes gives you strength, stability, and freedom to reach your best performance on the court.
After taking an insightful review of the 10 top brands for tennis shoes and also the most highlighted product for each brand, I hope that you have had enough information to pick up your next pair of shoes.
Whether you pick up general giants like Nike or  Adidas, or key players in tennis like Babolat or K-Swiss, you should based on some criteria like your style of play, foot shape, available budget, fit, heel counter, and vamp.