Durable and timelessly fashionable, Timberland has been the go-to choice of footwear for both hikers and fashionistas for years.
However, while they're indeed good-looking and popular, a nice pair can set your bank balance back by a pretty decent sum. That's why questions such as Timberland wide vs medium size must be answered before you press the order button.
While many people assume they should simply choose their standard shoe size, Timberland shoes come in many different widths. So, picking a well-fitting pair won't be easy, especially if you can't distinguish between the two.
In this article, we will explore the differences between Timberland's wide and medium sizes. You'll find the perfect pair of Timbs for yourself in no time at all!
Timberland Wide Vs Medium: Key Differences
All in all, there are four major differences between wide and medium Timbs.
Widths
Of course, this is the most significant difference between wide vs medium Timberland. The width in this case refers to the size of the toe box (the front portion of the boots where your toes are.)
Wide Timbs have a wider toe box. And vice versa, medium Timbs' toe box will be narrower.
Each version only differs by ⅛-inch in width.
But when you're looking for a well-fitted pair of boots for hiking (the original job of Timbs boots), then that ⅛-inch makes all of the difference between comfy and blistered feet.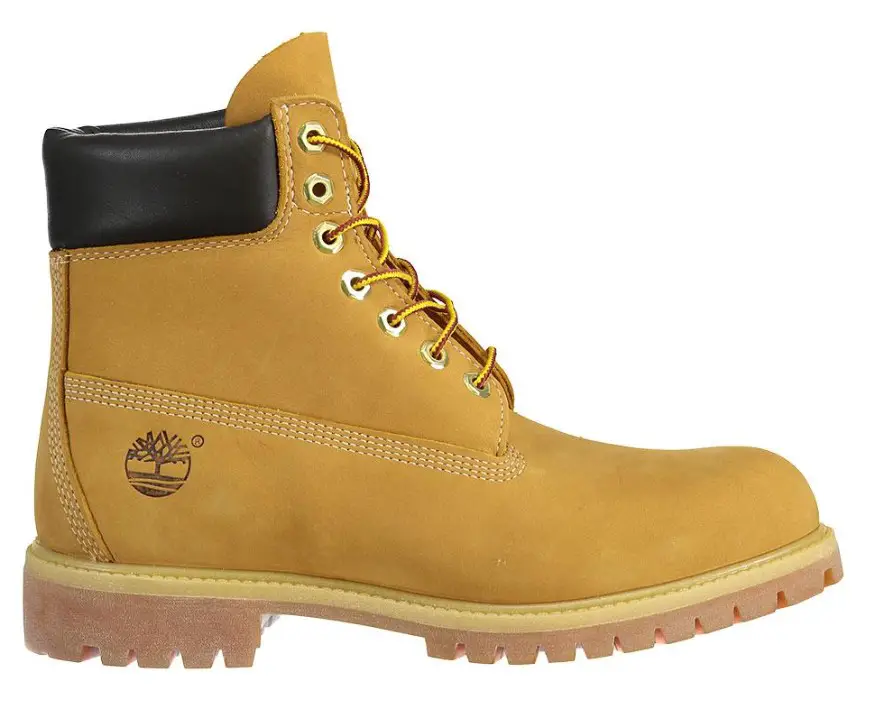 Comfort
The sizing of the boots plays a critical role in how comfortable you would be while wearing them.
If you have wider feet, choosing a wide size may provide greater comfort, offering more room for your feet to breathe and move.
On the other hand, if you have a narrower foot, a medium size may provide a snugger fit that feels more comfortable.
Avoid picking up the wider size. Even though they would technically "fit" if you have narrower feet, your feet won't be wrapped up by the boots and will smash and rub against the interior. This will lead to blister and rash.
Support
Timbs, being hiking boots, are designed to provide support for your feet. Picking the right size can ensure that your feet receive the best arch and ankle support possible.
Wider sizes can help distribute your weight more evenly across the footbed if you have suitably wide feet.
Meanwhile, medium sizes will be more supportive for those with a standard foot width. They'll provide a closer fit that allows for better control and stability on rough terrains.
Style
Even though the difference is very small (again, ⅛-inch), if you have a keen eye, you'll still be able to see the difference between wide and medium-sized Timbs.
The wider sizes will look a bit bulkier and medium sizes will be sleeker.
But don't sacrifice style for comfort, however. Just pick the style that you feel the most comfortable wearing.
Rest assured that the Timbs you picked will still look awesome on you no matter the size!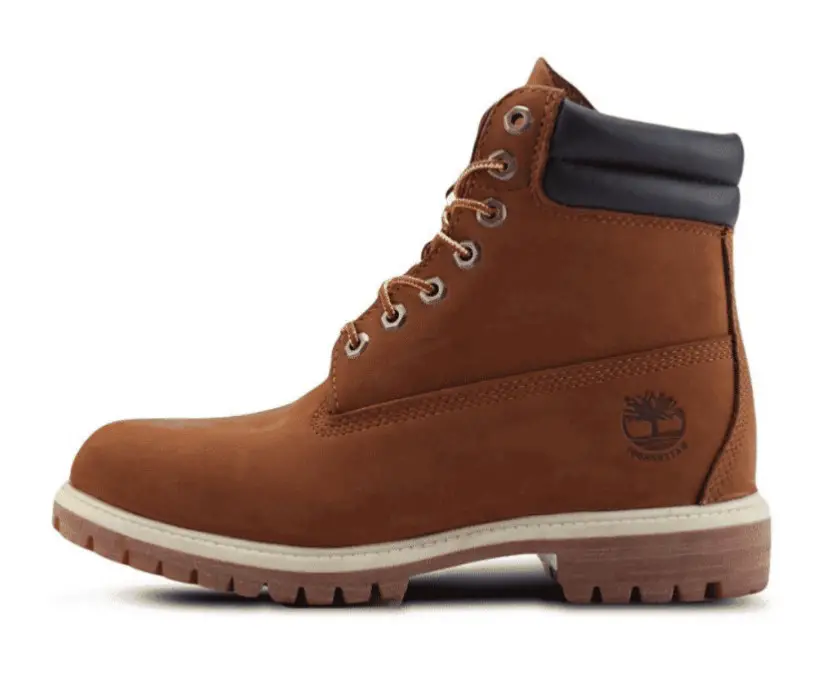 Check more: Tecovas Vs Lucchese Boots: Which Is Better For You?
Timberland Sizing For Men Vs Women
While Timberland sells both men's and women's shoes in a variety of sizes, there are some variations in sizing and fit that you need to keep in mind before you buy.
Sizing
Men's Timberland boots tend to be sized larger than women's. As such, if you're a woman looking to buy a men's model, you may need to size down to ensure a proper fit.
For example, if you wear a size 8 in women's shoes, picking a size 6.5 in men's will usually fit.
Mileage may vary, though, so we highly recommend that you check out a showroom and test the fit yourself if you can.
Width
Women's Timbs are generally designed to fit narrower feet. So, if you have wider feet and can't find any size that properly fits you in the women's department, check out the men's line-up.
Men's Timberland boots are available in wide and extra-wide sizes, while women's styles typically only come in either standard or Timberland wide fits.
Style
Men's and women's Timberland boots may also vary in style and design, with men's styles often featuring more rugged, utilitarian details.
In contrast, women's styles may have a more fashion-forward look.
But really, according to reviews from most customers and experts, Timbs are mostly unisex.
So, no matter who you are, feel free to take your favorite pair so long that it fits properly. Pretty good chance that no one would know unless they got the receipt!
Colors
Women's Timberland boots often come in a wider variety of colors and prints than men's styles. They might be in a light, powdery pink that you won't find in the men's department (for obvious reasons.)
Men's boots, on the other hand, tend to be more neutral and earthy in tone. If you're interested in more unique colors and patterns, see if the women's department got a pair that fits.
How To Get Your Perfect Timberland Shoes?
If you can't come to a showroom to check out and give the shoes a test-wear yourself, there are a few easy steps you can do at home to see which size fits you best.
You can measure your feet with a ruler or tape measure.
Step 1: Measuring The Length Of Your Foot
Wear a pair of socks (if it's winter, wear the thickest ones you have).
Then, measure the longest part of your foot all the way to your heel. This is the length.
Step 2: Measuring The Width Of Your Foot
To measure the width of your feet, either use a straight ruler to measure the widest point of your foot to the other side.
Or better yet, if you have a tape measurer at home, wrap it around one of your feet, then find where the loop joins one another.
This is your width and can help you decide between narrow, medium, wide, or extra-wide sizes.
Step 3: Repeat With The Other
Each foot can differ in size slightly. So, to ensure you get the best fit possible, repeat the process above with your other foot, too.
Note down all of the measurements either in a notepad or on your phone.
If you want to be absolutely sure of the sizing and don't mind spending a couple of bucks to that end, there are special foot-measuring rulers that you can buy online. It can give you the exact measurement of your feet.
FAQs
1. Are Timberlands OK For Wide Feet?
Timberland has a lot of wide sizes for people with wide feet. There are even extra-wide sizes if even the standard wide sizes feel stuffy.
2. What Should I Consider When Trying On Medium And Wide Shoes?
The comfort, of course!
See which one fits your shoes the best. Wear and walk around in them for a while.
If you feel cramped, upgrade to wider sizes. Vice versa, if you feel like your feet are rubbing against the interior of the shoes too much, check out medium or even narrow sizes.
3. How Do I Know If I Need A Medium Or Wide Shoe?
Measuring your feet is the best way to learn what size you will need. You can use the steps above at home to find out your true size.
But if you can, we highly recommend visiting a showroom where you can check out the shoes and test the sizes yourself. The employees there can advise whether you need a medium or wide-size pair.
Final Words
Now that you know all the differences between medium and wide Timberland boots, you're now ready to find and buy a perfect pair of Timbs for yourself!
Choosing the right size, whether medium or wide, is essential to avoid discomfort or injury.
With this guide, we hope you'll look not only great in your brand new Timbs, but they'll also provide you with the perfect amount of support and comfort befitting the beloved, premium brand as well!