When we talk about the top shoe brands in the world, it's not only about the price tags. They stay on top because they deliver high quality and offer great service. Let's check them out and see how they are doing this year!
20 Top Shoe Brands In The World
20. Bata
Also known as Baa in Slovakia and Czech, Bata is a corporation of Czech descent, run by a family. Over the past 120 years, they have constantly provided both men's shoes and women's shoes with quality materials and service.
With 21 facilities, 32,000 employers, and more than 5,300 stores in 70+ countries, Bata doesn't only look at the benefits they can obtain but also the changes they can bring to the local communities, which might as well be why they can stay in the competition for so long.
With an average sales of 150M shoe pairs each year, Bata deserves a spot as one of the biggest names in shoe manufacturing. The most recent quarter witnessed a decent 102M dollars in income, and we can surely believe that the number will grow.
19. Vans
In 1966, when more shoemakers are rising and making a name for themselves, the Van Doren brothers had got a niche for skateboarding shoes. They made shoes in their workshop at first and sold them to the public directly before the business grew and allowed them to invest more.
In the 70s, they had the chance to become significantly more popular because skateboarding sort of became an addiction for the youths. However, they were disrupted by financial problems in the next decade and took quite some time to recover.
In 2004, VF Corporation acquired Vans. The classic, simple, and funky Vans designs have recently earned 1.0B dollars. Buyers are satisfied with the price and the durability they get.
18. Brooks Sports
Brooks Sports is on a very high level of quality and comfort with ample cushion and anatomically precise design for runners. They are truly backing up their words about running being a passion for them.
Moreover, Brooks is also referred to as some of the most ethical shoe brands. They apply sustainability in manufacturing and managing.
We can list a few achievements like High-Performance Rubber Green (rubber made from sand rather than petroleum). In 2014, they cooperated with Bluesign Tech to reevaluate and eliminate the biased use of chemicals in their manufacturing process.
1.11B dollars of revenue is an admirable number they have earned. With quite a few teams and athletes to sponsor, Brooks Sports looks forwards to reaching more customers in the near future.
Check more: 10 Best Ski Boot Brands
17. Steve Madden
Steve Madden is a top shoe brand now, yet they had truly started from the bottom. A small factory in New York and 1100 dollars were all the founders had in the beginning. He combined personal experience with creativity and came up with such expressiveness.
Within 3 decades, the humble workshop has expanded and evolved into a lifestyle for many customers. Each product carries Steve's deep understanding and passion, and they have appeared in more than 80 countries by the end of 2022.
The brand has announced a desirable revenue of 2.22B dollars this year. With a team of diverse and talented staff members, they can confidently say this number is not yet what they are capable of.
16. Reebok
Another company was established by two brothers: Reebok. Before them, their grandfather also started his career at 14 years old and designed one of the first pairs of spiked shoes. Therefore, it's safe to say that making shoes is their intuition.
In 1979, Paul Freeman brought Reebok to the US and further polished the European powerhouse. As of now, Reebok is part of Adidas, yet it still runs and functions under the original name it has been known for.
If you often follow sports matches, Reebok is not an unfamiliar name at all. They sponsor a good number of teams and athletes with their shoes and outfits. 2.3B dollars this year is an achievement they can be proud of.
15. Converse
Before being a subsidiary of Nike, Converse has already got a long history of its own.
Founded in 1908 by Marquis Mills Converse, but the brand only produced its first shoes in 1915.
2 years later, they introduced the legendary Converse All-Star, which was referred to as Chucks after Charles "Chuck" Tayer collaborated with Converse.
In the 50s and 60s, Converse had been through a golden era where people are extremely fond of the simplicity yet classy design as well as the versatility these shoes have. Even now, you can wear Converse at work or on formal occasions.
Converse struggled through the 80s to regain its footing from numerous competitors and joined the empire of Nike in 2003 while keeping its name and essence. 2.35B dollars is not at all mediocre.
14. Wolverine
With a history of more than 135 years, Wolverine surely knows how to stay in the game.
Everything began in 1883, G.A. Krause put his faith in American career opportunities and started a leather tannery. Their first products were gloves and work boots that provide durability and comfort.
The heart of Wolverine shoes is Original 1000 Mile Boots, which means you can walk 1,000 miles with them, and they won't be worn out. They are still producing this icon by hand and traditional methods.
A 2.415B revenue once again confirms the position Wolverine holds among shoe brands. If you are a fan of the finest leather boots, you wouldn't want to miss out on them.
13. UGG
In winter, it would be so warm and soothing to have your feet snugly fit in UGG sheepskin and fleece. Although UGG is a top leather shoe brand, they commit to animal welfare, hence their reputation is quite positive.
The UGG journey started in 1978 under the management and supervision of surfer Brian Smith. He aspired to use his favorite sheepskin material and create a product no one has ever seen before, and he did it.
From gaining momentum at surfer shops to stepping into the elite world, UGG has risen as an icon of individuality and expanded beyond footwear. They have successfully brought home 3.15B dollars this year.
12. ASICS
ASICS is the only Asian presentative in the list, so you can already have a picture of the willpower the CEO has as well as the quality they offer. Since 1945, the business has focused on sports shoes and young customers.
Over 6 decades of function, ASICS constantly released irresistible high-quality shoes with innovative technologies. Therefore, their customers could experience the most beneficial additions and strive for their set goals.
In 2011, they surpassed Adidas and became the exclusive kit-maker for the Australian Cricket Tea. In the first half of 2022, they announced revenue of approximately 1.7B dollars, and we bet that the number will steadily increase.
11. Burberry – Top formal shoe brand
Burberry is an English brand established in 1856, and ever since it came to life, it has consistently been a top formal shoe brand with premium products for footwear, cosmetics, perfumes, and accessories. They don't limit to any group of customers.
Throughout its history, Burberry has left remarkable statements in the fashion world. Thomas Burberry the founder created an exclusive breathable material for rainwear.
During WWI, they introduced a trench coat for military use. Later on, embellished silk and Oxford leather shoes were released as their signature creations.
With a revenue of 3.35 billion dollars, they are one of the oldest fashion empires, but their ambition certainly surpasses it. Despite being a foreigner, they are thriving in the US, which might be their stepping stone for the next height.
10. Fila
Since 1911, Fila has been a force to reckon with in Italy and all over the world. They are best known for exercise and casual shoes. But they had once reached the verge of bankruptcy and only made a comeback under the hands of Mr. Yoon Yoon-soo, a Korean businessman.
He decided to stop chasing after new trends and focus on improving the best products that had a great impact on Fila's reputation. They reintroduced these old models with irresistible additions and soared to the top of favorited shoes. In the peak month, approximately 10 million pairs of Fila shoes were sold.
With 3.29B dollars of annual income, Fila is back to being an iconic shoe brand once again. Things are likely to only get better for them with the huge promotion from big names like Rihanna and Kendall Jenner, and their strategies to target young buyers.
9. Air Jordan
3.645B dollars is the number announced by Jordan for their 8-month revenue. And you might be even more surprised and impressed to know this label deeply focuses on basketball sneakers and related accessories.
Established in 1884 and managed by Nike, Air Jordan produced the first design for American basketball superstar Michael Jordan and subsequently released it as a public commercial product. Basketball players, famous figures, and commoners all love how it looks and feels.
Air Jordan is top leading in terms of performance and quality. They remain close to the newest trends while not lowering their standards.
Furthermore, the limited releases also increase the value and the price, which you should be careful with if you are considering a pair of Jordans.
8. Prada
In 1997, they introduced a performance sneaker exclusively designed for the Luna Rossa sailing team. They stick to the premium leather material and add a durable rubber sole to endure all kinds of impact from the environment.
The success of this model inspired them to venture further into the niche of fancy sports sneakers.
Prada is another believer in the combination of high fashion and sportswear. Aside from presenting new designs, they also have subsidiaries like Miu Miu, which promotes truly luxurious textures, colors, embellishments, and patterns.
With nearly 2B dollars earned in the first half of this fiscal year, Prada is definitely looking forward to ending the year with another big hit.
7. Gucci – Top luxury shoe brand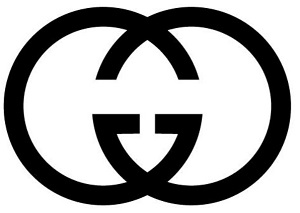 Many people often mention "Italian shoes" when they are asked about luxury footwear, and Gucci contributes greatly to this reputation. Founded in 1921 by Guccio Gucci and is currently managed by Kering, a leader in developing various well-known brands.
With their footwear alone, Gucci has earned 3.85B dollars, staying true to their title as one of the top luxury shoe brands in the world. With daring designs and high-quality materials, they are a winning bet if you want to have all eyes on you.
Perhaps you haven't forgotten the Gucci loafers that took the fashion world by storm in the past several years. However, their top designer team has recently set their eyes on high heels and thick platforms. They want to bring colors and embellishments to a whole new level, and fashionistas are on the edge of their seats.
6. New Balance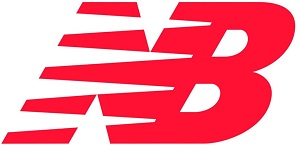 Despite not being a commercial giant, New Balance still has a place among the most prestigious shoe brands when it comes to sportswear.
They have also had a long history of over 100 years with several ownership transfers. However, arch support has always been the spine of their products.
In the 70s, running became such a big trend people were almost obsessed with it, and it was the golden opportunity for New Balance to jump into the market and make a statement. The ample support they provide is great for both athletes and commoners who suffer from foot problems.
In 2021, they earned 4.5B dollars from shoes and gear for multiple sports. The ambition motivates them to build an official store in the UK and bring their name past the boundaries of the US.
5. Under Armour – Top athletic shoe brand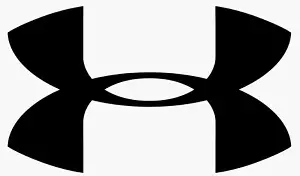 If you like to buy sportswear from an athletic shoe brand founded and run by a professional, you would be a hardcore fan of Under Armour.
At 24 years old, Kevin Plank, a former player for the University of Maryland Football Team, officially became a businessman and sauntered about the East Coast in Washington. His car trunk was filled with clothing, and it was the beginning of everything.
Recently, the ownership of Under Armour has been transferred to Tushar Goculdas, who used to be the MD of Indian Under Armour. With 5.75B dollars earned in 2021, it seems like Goculdas knows what he has to do against the expansion of large companies.
No matter what sport you do, you are bound to find every technology and innovation you need at Under Armour.
4. Skechers
Being introduced for the first time in 1992, Skechers proved themselves as an admirable youngster in the industry. It would be a challenge to find a brand that grows as fast as they do. After only 30 years, they have reached the dreamy number of 7.196B dollars.
CEO Robert Greenberg has spotted a possible niche in the category of casual footwear, which expensive shoe brands haven't been paying much attention to. The name Skechers became an international label after 5 years and quickly expanded to 160 countries.
At Skechers, you can find streetwear shoes and semi-formal shoes along with sandals, boots, and more styles at very affordable prices. Their popularity increases due to collaborations with celebrities too, yet they, unfortunately, have more copycats than you can imagine.
You'll love: Detailed Flip Flops vs Slides Comparison
3. Puma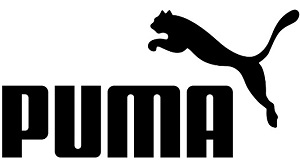 Here is an interesting fact: the founders of Puma and Adidas are brothers. The Dasslers siblings owned facilities that produced weapons during WWII, yet they parted ways and started their careers respectively. Rudolf created Puma while Adolf established Adidas.
Under the management of Kering, Puma also joins luxury brands such as Gucci and Volcom to be a formidable name when it comes to footwear and accessories for sports.
After releasing the beast Puma Hybrid Rocket, they still have impressive products like Faas, an innovative footwear endorsed by Usain Bolt.
In the first half of 2022, Puma proudly announced revenue of 4.05B dollars, and they are expecting this number to grow tremendously before the fiscal year ends.
Looking at the price range starting from only $20, we can tell Puma wants to reach as many buyers as possible, and they are doing amazing.
2. Adidas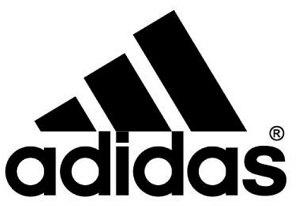 From 1949 to 2022, Adidas has gone a long way to be a major manufacturer. With 24.559B dollars earned in 2022, Adidas ranked second in our compilation and left the third ranker by a large gap, even though the growth has decreased slightly compared to 2021.
The most remarkable thing about Adidas is its worldwide network. They have more than 1,000 outlets in 160 countries, more than any other names mentioned here, hence the reputation they have is almost nonpareil.
The amount of Adidas items has exceeded 900 million, thus it reaches the fields beyond sports fashion. You will see the Adidas logo in music, street images, pop culture, and more. It wouldn't be possible without genius communication and promotion methods.
1. Nike

With revenue of 46.71B dollars in 12 months ending in August 2022, Nike is not only one of the best shoe companies in the world, but also an empire of approximately 75,000 employees to compete with the domineering names from other fields.
Established in 1964, in Washington, America, Nike has come a long way to be an all-rounder who develops, produces, and distributes shoes, clothes, equipment, and sports accessories around the world.
Living up to the motto "Just Do It", there is hardly anything that this brand doesn't dare to do.
Nike has the ambition to convince all types of customers, regardless of gender, age, size, and class. You will find reasonable price tags at Nike if you are on a budget and earn yourself a whole lot more options if you are willing to invest.
Bottom Line
And that was the most-known shoe brand in the whole world. How many names among them are familiar to you? Are we going to see a surprise in the ranking soon when one of the potential brands closes the gap with Nike and even surpasses it?