When it comes to picking up a high-quality pair of shoes, shoes from Germany are always the first options for high craftsmanship and durability. This article will list down the story of the 10 best German shoe brands to help you choose your favorite one.
10 Best German Shoe Brands For High Craftsmanship And Durability
1. Bär Schuhe (Bär Shoes)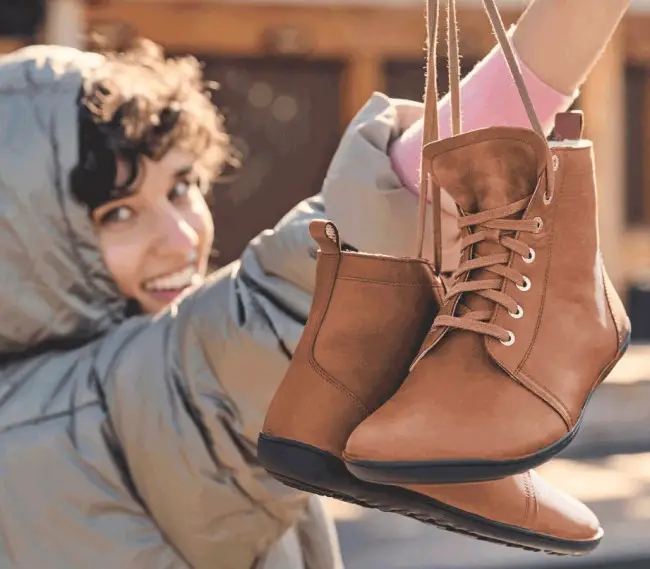 Bär Schuhe was founded in Bietigheim-Bissingen, Baden-Wurttemberg, Germany by Christian Bär. It is among the greatest German orthopedic shoe brands.
The solid philosophy of this brand is to make shoes that are comfortable for your feet but still look fashionable, unlike other orthopedic-designed shoes. Bär Schuhe provides a wide range of footwear products, including moccasins, sandals, slip-on, boots, etc.
More specifically, the shoes of Bär Schuhe have 3 key characteristics – Toe freedom, Zero heels, and Flexibility.
First, these shoes have a generous toe box to let you walk or run in freedom without badly affecting your joints and toes.
Second, there is no difference in height between the heel and the ball, giving you a barefoot walking experience. This anatomical balance protects your body from poor posture and extra pressure on the joints and intervertebral discs.
Third, these German-made shoes are made of hand-picked leather and hides, like cowhide, calfskin, rare elk, or leather from wild animals, for excellent air ventilation, comfort, and added warmth. Yet, this leather is a by-product of sustainable sources, which doesn't affect the balance between flora and fauna.
Yasemen are highlighted high-profile boots that reflects the philosophy of Bär Schuhe. They are made of Calfskin Nappa leather with coated textile. They have a sleek black design, and would look great when paired with skinny jeans or a skirt.
2. Beastin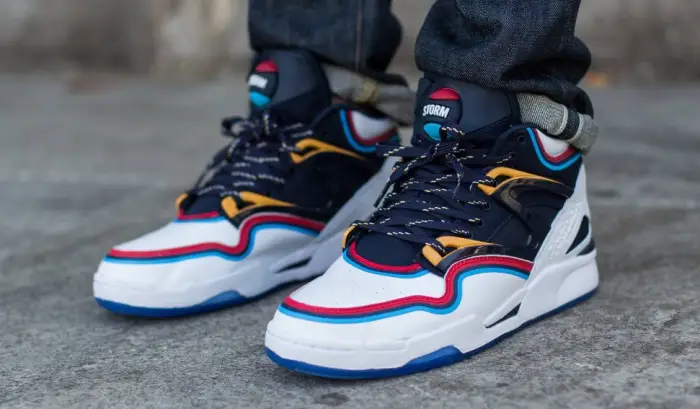 Beastin (BSTN) is the in-house brand name of the Munich sneaker under the same name, manufacturing various streetwear products like hoodies, shirts, jackets, and caps. It is also the exclusive retailer of many brands in Munich, or broader, in Germany.
The brand was founded in 2008 by Boszczyk and Cvetkovic and quickly became a phenomenon at that time. Some celebrities that have worn Beastin products are Asap Rocky and Ludacris (rapper), Franck Ribéry, and Jerrome Boateng (football player).
This German shoe brand had its first multi-brand store in Amalienstrasse, Munich. Apart from products from Beastin (around 15-20%), this store also sells products from other streetwear brands like Wood Wood, Cazal, Raised by Wolves, Acapulco Gold, or sneakers by New Balance and Nike.
While focusing on online distribution, this brand has decreased the number of its German retailers from 55 to 15. Up till now, there are some available stores of BSTN like  Overkill (Berlin), Suppa (Stuggart), Pool (Munich), Uebervart (Frankfurt), and Souq in Dusseldorf.
Out of Germany, there are some retailers like Caliroots (Stockholm) or Uneek Basement (Tokyo).
Recently, this German shoe manufacturer has had a collaboration with Reebok to make some sneakers, including Quite Storm, or a shoe collab with Garfield and the German rapper Haftbefehl.
Check more: 15 Best Luxury Shoe Brands In The World
3. Birkenstocks
Birkenstocks have been around for hundreds of years for manufacturing outdoor shoes and sandals that are contoured to the wearer's foot shape.
This brand belongs to Birkenstock Group B.V.&Co KG, a German shoe manufacturer, and was originated in 1774 in Neustadt (Wied), Rhineland-Palatinate, Germany by Johann Adam Birkenstock.
In 2021, the Birkenstocks footwear group was sold to LVMH, a fashion house backed by Bernard Arnault.
For years, Birkenstocks has been widely known for the orthopedic footbed (Fusssbett), a cork footbed consisting of various layers of jute and suede, that contours to your foot's shape.
This footbed first appeared in some shoe models of Birkenstock in 1896 and soon was favored in Europe, then in America from 1966, as a healthy alternative to the flat footbed at that time.
From the original best-selling shoes with orthopedic cork footbeds, Birkenstocks made the EVA version a cheaper option with better water resistance.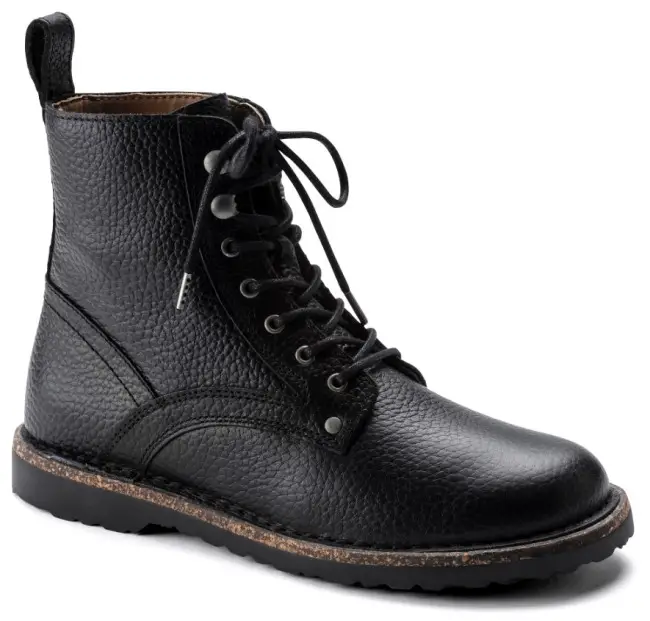 The Bryson lace-up boot is one of the most highlighted products of this German walking shoe brand. These boots are in solid back color and made of soft, grained leather. Since these orthopedic boots offer a classic and rustic look, you can mix them with many items for various chances, from working, and shopping, to casual walks.
4. Buffalo
Buffalo, owned by Buffalo Boots GmbH., is best known for footwear and has its headquarters in Cologne, Germany. This brand was founded in 1976 by Michael Conradi with cowboy boots as its first product.
In terms of footwear, this brand has a wide range of products for men and women, including biker boots, skate shoes, hiking shoes, high heels, over-knee boots, pumps, sandals, etc. Nowadays, Buffalo has customers in over 35 countries all around the world.
From the story of cowboy boots, Buffalo continued to design sneakers in various colors and sneakers with a plateau midsole. In 2016, Buffalo was merged with the historic Deichmann Group (the owner of many affordable shoe brands in Germany) for future strategic product development and innovation.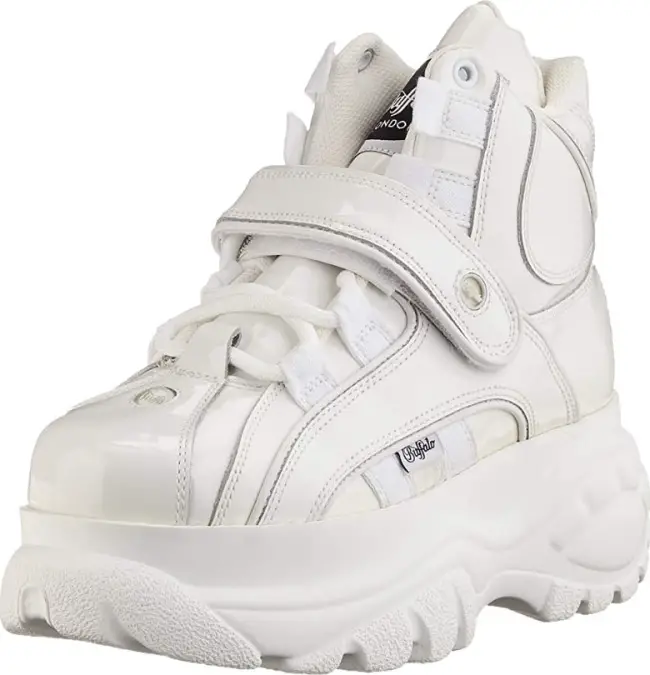 Moreover, Buffalo took a further step by creating 'Buffalo 2' – sneakers with the vintage appearance of the 80s and 90s. The sneakers also marked the two-brand strategy of this German shoe brand: Buffalo is the commercial brand and Buffalo London accounts for the luxury segment with designer shoes.
Buffalo became popular with the release of its platform shoes in the mid-1990s and around the early 2000s in Europe. One of its 10-cm platform shoes was worn by the Spice Girls.
5. Haflinger

Haflinger is a family-owned business with 50 years of experience in making high-quality comfort shoes and slippers for plagued and hardworking feet.
The footwear products of this Goslar-based shoe brand are made of boiled wool, a felt-like material that is durable and firm, but still soft and well-insulated. Plus, they have a generous toe box, cork midsole, and non-skid outsole, making them ideal for indoor/outdoor activities.
Some highlighted products of Haflinger are Grizzly (clogs), and the Flair Soft and Flair Smily (wool felt slip-on).
6. Klauser Schuhe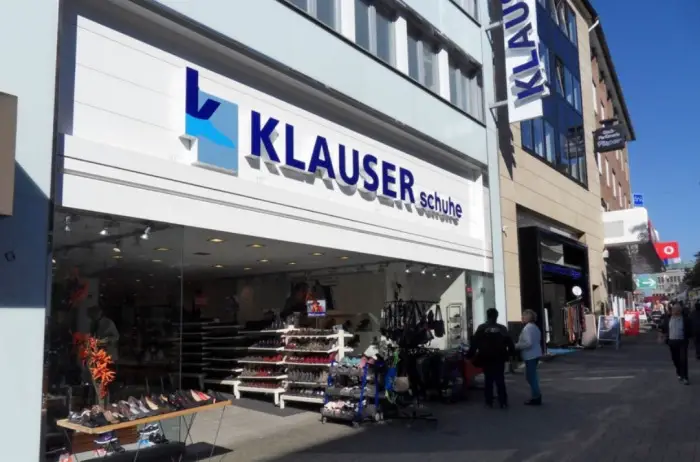 Klauser Schuhe (or Klauser, Schuhhaus Klauser) is among the largest shoe retailers in Germany, behind giants like Deichmann, Leiser Handelsgesellschaft mbH, and Görtz.
This brand was founded in 1936 by Klara Klauser by acquiring the shoe shop from Walter Kamp – an American immigrant. Later, Klauser purchased 2 other shoe shops from Siegfried Rosenberg and the Schuhpalast (1938), and the Voswinkei company with its chain of shops (1989).
From 1969 until now, this brand has had its headquarters in the Wasserstraße in Wuppertal's Barmen district. The 51 German branches of Klauser Schuhe were close to bankruptcy and were acquired in 2009 by Salamander Schuhe.
7. Melvin & Hamilton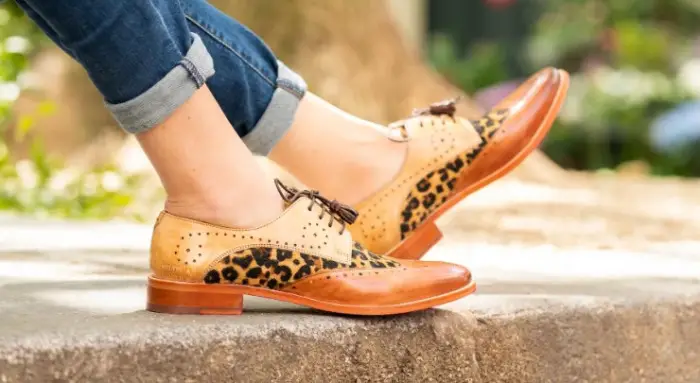 Rajab Choukair created Melvin & Hamilton in 1988 with the initial purpose to make classic business shoes for young men. These business shoes were in bold color combinations with special soles and high craftsmanship by collaborating with a Turkish leather workshop.
From this success, Rajab started looking for other specialized leather workshops in Europe and around the world. In 2018 in Düsseldorf, Germany, this brand win the Schuhkurier Award as the best manufacturer & brand of 2018 by the Schuhkurier magazine.
Almost all shoes of Melvin & Hamilton are made of vegetable-tanned leather for high quality, durability, and health safety. Plus, they also include some old techniques, like interlaced leather or hand-woven to add more creativity to the shoe collections. Some latest collections of this German shoe brand offer the original quality of English shoemaking to the youth.
8. Puma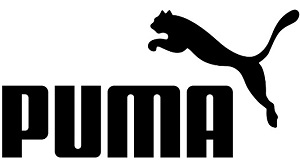 Puma (or Puma SE) is the 3rd sportswear giant in the world headquartered in Herzogenaurach, Bavaria, Germany. This German multinational corporation specializes in manufacturing athletic and casual footwear, clothes, and accessories.
The brand was founded in 1948 by 2 sons of a German shoemaker – Rudolf and Adolf "Adi" Dassler (who was later the founder of Puma). It officially became Gebrüder Dassler Schuhfabrik (or Dassler Brothers Shoe Factory) in 1924.
After a split in 1948, only Rudolf managed the company under the name Ruda as a derivation from Rudolf Dassler (which was then Puma).
Puma is less popular in streetwear fashion than Adidas, but it's still highly praised for its elegant street and sports shoes.
The company has a wide range of footwear products, including running shoes, golf shoes, football shoes, training shoes, etc. It also has many collaborations with celebrities, films, games, brands, and magazines.
Some latest notable collab collections of Puma are Puma x Pokémon (cartoon), Puma x Minecraft (games), Puma x Cocacola (beverage brand), and Puma x Batman (film).
9. Rohde Shoes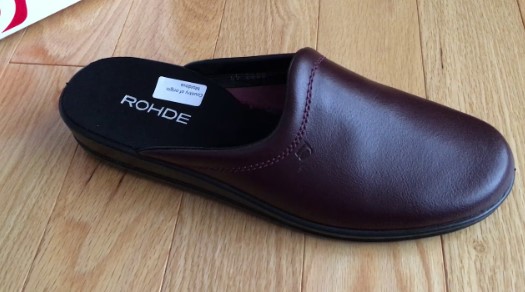 Rohde Shoes has its roots back in 1862 by Erich Rohde. At first, it was the Louis Rohde leather tannery in Guben (Brandenburg) which soon became a shoe factory.
Rohde opened its first production plant in 1948 and then had other factories in Heinlein (Austria), and branches in Immichenhain, Schrecksbach, Borken, Portugal, etc.
In 2021, Rohde was taken over by the Italian Inblu Group, with Renato Lo Presti as president. This company focuses on producing slippers, sandals, and comfort shoes.
Rohde shoes are a combination of innovative German engineering with timeless design. But on top of that, they carry a sustainable responsibility by using high-quality leather in Europe, making the most of the production in Europe and design in Germany.
Rohde also collaborated with ClimatePartner to calculate carbon footprint (CCF) and find solutions to reduce the annual CCF. Some of its solutions are using renewable solar energy, installing truck looks to save heat in production, etc.
10. Zeha Berlin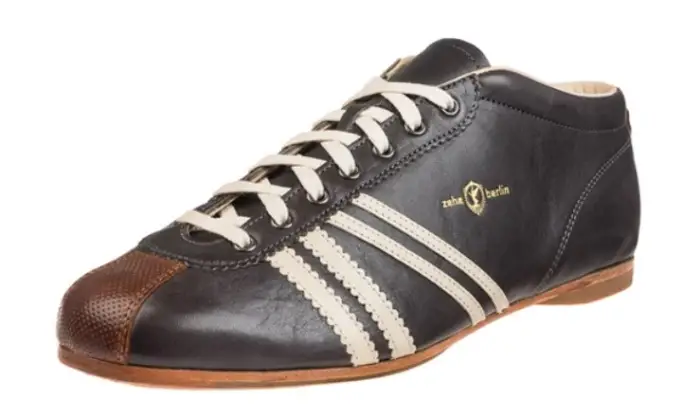 Zeha Berlin was started in 1897 as a small shoe factory in Weida, Thuringia by Carl Häßner.
From handmade slippers, and felt fabric shoes, to leather shoes, Carl made his breakthrough by investing in sport shoes and football shoes. Its double-stripped sport shoes were released in 1954 and soon became popular in East and West Germany. The shoes were exported to Holland, Belgium, and Singapore in 1956.
By 1960, many sneaker models of Zeha Berlin were favored by East German athletes. Zeha Berlin was eventually chosen as the official footwear supplier for the East German Olympic Team.
Instead of using the stripes as in the past, modern Zeha shoes are made of new leather type with the improved sole. Urban Classic Ankle boot is one of the best-selling models of Zeha Berlin for hikers.
The boots are well-crafted with the appearance of the 1950s and are available in 3 colors. While their thick inner sole keeps your feet comfortable and protected, the thick outer sole protects you from sliding and slipping.
Final Words
Germany is known for high craftsmanship in shoemaking. A pair of German-made shoes promises to bring you comfort, safety, and a classic appearance for a long period.
Out of these 10 most popular shoe brands in Germany, which is your favorite brand? Or, have you owned shoes from these well-known brands? Let's share your comments in the below section!