Hoka shoes are broadly known for their ultimate comfort, low heel drop, and minimal weight. There are various models of Hoka shoes for runners of all levels and on various terrains, from the trail to the road.
So, where are Hoka shoes made? Are they made in the USA, China, or somewhere else?
This article will provide insightful information on the origins of Hoka shoes, along with some interesting facts about this famous shoe brand.
Where Are Hoka Shoes Made?
More than 80% of Hoka shoes are produced in Vietnam and China, while less than 20% are made in other countries, including the Philippines, the Dominican Republic, and Cambodia.
In the past few years, this company has remarkably switched its production activities from China to Vietnam. The reason behind this change is that the production in China depends on coal as non-renewable energy, which is inappropriate for a company that pursues sustainability like Hoka.
This is a common trend among many American-based footwear brands, like Brooks shoes.
Vietnam
Vietnam is the biggest manufacturing center of Hoka footwear. Up to 2022, there are 11 out of 19 factories of Deckers Outdoor Corp (the parent company of Hoka) manufactured Hoka footwear.
| | |
| --- | --- |
| HOKA Shoe Manufacturer in Vietnam | Province |
| Amara Vietnam Footwear Company Limited | Nam Dinh |
| Venus Viet Nam Footwear Limited | Thanh Hoa |
| Golden Star Co., Ltd – Simona footwear Co., Ltd | Quang Ninh |
| Zhi Xing Viet Nam Co., Ltd | Hai Duong |
| Vietnam Victory Sporting Goods Company Limited | Ha Nam |
| Fulgent Sun Footwear Co. Ltd | Hung Yen |
| Branch of International B2B Solution Company | Dong Nai |
| Ty Thac Co., Ltd | Dong Thap |
According to Tricor Global, the main reason that made Deckers choose Vietnam as the heart of Hoka shoe production is that Vietnam focuses on sustainability in manufacturing.
Vietnam mainly uses hydroelectric power in goods production, which makes up 33% of its total energy consumption. On the other hand, China still relies on non-renewable energy sources like coal.
The use of hydroelectricity helps reduce the eco footprints on the Earth while being well-aligned with the Sustainability Journey of Hoka One One.
China
While China hasn't been favored over Vietnam for the upcoming Hoka shoes, it is still the primary manufacturing center of Hoka.
Up till now, there are 28 Hoka factories in China, including 4 for footwear, 10 for lifestyle products, and the remaining 14 suppliers producing Hoka products.
Dongguan Zhanfu Sports Goods Co., Ltd. in Guangdong is among the leading production centers of Deckers Brands. This plant produces Hoka shoes and accessories for the parent company.
Hoka started making its flagship shoes in China in 2009. Till then, China was considered the main manufacturing center of Hoka, thanks to its cheap labor cost and easy access to natural resources.
However, as mentioned above in the "Vietnam" section, manufacturing in China relies on coal, which goes against the brand sustainability vision. Moreover, the manufacturing cost in China has risen in the past recent years, urging Hoka to rethink its production in China.
Last but not least, the US-China Trade World 10% tariff on China-made footwear imports caused some brands like Brooks or Hoka to seek alternatives for their manufacturing activities.
These three reasons result in a production switch from China to other countries, including Vietnam.
Cambodia
Besides Vietnam and China, Cambodia is among the key manufacturing centers of Hoka in South East Asia. Here is the list of Hoka factories in Cambodia.
| | |
| --- | --- |
| HOKA Shoe Manufacturer in Cambodia | Province |
| Shoe Premier II (Cambodia) Co., Ltd | Phnom Penh |
| Lin Wen Chih Sunbow Enterprises Co., Ltd | Kandal Province |
Other regions
While the majority of Hoka shoes are produced in China and Vietnam, there is a small number of their shoes made in other parts of the world outside Cambodia, including the Philippines and the Dominican Republic.
Check more: Where Are Brooks Shoes Made?
Other Facts About Hoka Shoes
1. Hoka Footwear was started by 2 ex-Salomon employees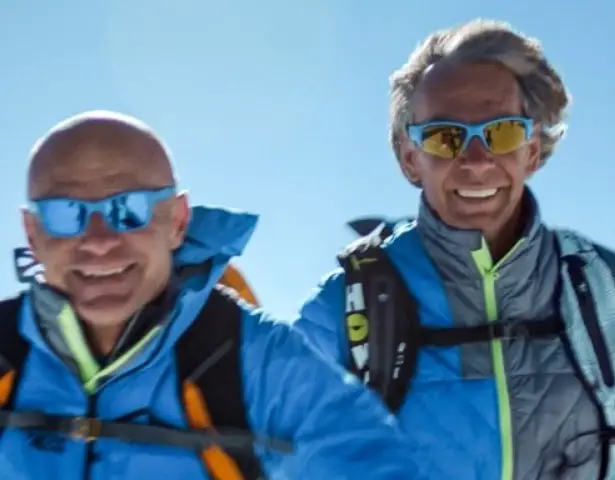 Hoka Footwear was first released in 2009 in Anney, France by two ex-Salomon employees – Nicolas Mermoud and Jean-Luc Diard. The two founders wanted to design running shoes that can go downhill faster.
For this purpose, Hoka designed various shoe models with extra cushioning in their outsoles for better stability. This was also the unique selling point for all the shoes till then.
Within 3 years after its first operation, Hoka shoes were available in many stores around the United States and were favored by many athletes. And, within 13 years after its debut, Hoka expanded its popularity in North and South America, APAC, and EMEA.
Now, the shoe brand has spread to over 50 countries worldwide.
In the first quarter of 2022, Hoka has become the fastest-growing running shoe brand with 95% revenue growth (to $213.1 million).
2. Hoka started in France
Hoka, under its parent company Deckers Outdoor Corporation, is headquartered in Goleta, California, USA. However, it got started near Chamonix, France by Frech athletes and product developers Jean-Luc Diard, Nico Mermoud, and Christophe Aubonnet.
Up till now, there is still an advanced product development plant in Annecy, France.
3. Hoka shoes were first designed for downhill races
The first Hoka shoes were made for running down steep, rugged mountains like the Dolomites, the Pyrenees, and the Alps. Their chunky cushioned outsoles were inspired by the technology that has been used in mountain bike wheels, tennis rackets, and powder skis.
4. Hoka Footwear has been a part of Deckers Brands since 2013
On April 2013, Hoka was acquired by Deckers Brands or Deckers Outdoor Corporation. This company also owns many well-known footwear brands, like UGG, Teva, Sanuk, Koolaburra, and Hoka One One.
Check more: What Does Hoka One One Mean And Why?
5. Hoka One One translates to "flying over the Earth"
The real name of Hoka is Hoka One One. Hoka One One (pronounced Hoka On-ay On-ay) is a phrase in the Eastern Polynesian language Maori, meaning "fly over the Earth". In some sources, this name is called "Time to Fly", which is well-aligned with the brand's tagline as well as its marketing message.
In 2021, Hoka dropped "One One" from all of its marketing materials. So, the brand is now officially called "Hoka".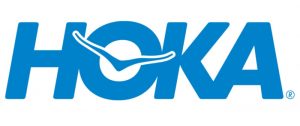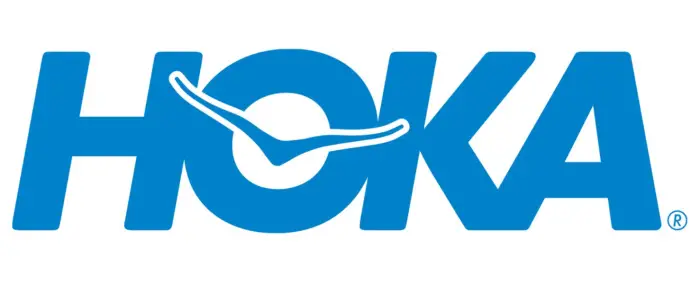 6. There are various Hoka shoes for runners of all levels, on all terrains
Nowadays, Hoka offers a wide variety of choices for runners of all traces and terrains, including road runners, trail runners, trail-ultra runners, and triathlon athletes.
Besides running, Hoka shoes are recently also ideal for nurses or people who are working in the healthcare industry. Since nurses have to spend their day mainly on their feet and have to walk around 5 miles in a 12-hour shift. Choosing supportive footwear like Hoka helps reduce fatigue, back pain, and other health-related symptoms.
In sum, anyone whose job requires a lot of standing and walking can get benefit from these oversized sneakers.
Hoka shoes are not only for walking or running but can also be used as a health-support device.
Many podiatrists recommend Hoka shoes for their patients in the recovery phase. Their extreme comfort and great shock absorption help protect your knees and joints, especially when walking on hard surfaces.
Hoka shoes can support some common foot-related problems, including plantar fasciitis (or heel spur syndrome), iliotibial band syndrome, metatarsalgia, shin splints, Achilles' tendonitis, bunions, neuromas, flat feet, hammertoes, osteoarthritis, etc.
Nearly everyone can get benefit from these sneakers.
8. Premium Hoka shoes deliver extreme durability
Hoka shoes are expensive, but extremely durable since they are made from high-quality materials and fabrics. The average lifespan for a pair of Hoka running shoes is 250-500 mile range. To some people, these shoes can last less than 200, while others last more than 700.
The lifespan of Hoka shoes depends on many criteria, like your body weight, the shoe's construction, your running terrain, biomechanics, weather conditions, shoe storage, care, and maintenance. You should take these criteria into consideration when using Hoka shoes.
Hoka Clifton Edge is the most durable model. This shoe contains the appropriate amount of cushioning and a lightweight yet stable construction, keeping you comfortable in long-distance races.
9. No Hoka shoes are made in America
Hoka is an American-based company, but there are no Hoka shoes produced in the USA.
While you can find some old models or used shoes that are American- made, all new models are made outside of America. Hoka shoes are made mainly in countries with cheap labor costs and rich natural resources, like Vietnam, China, Cambodia, etc.
By making shoes outside America, Hoka can maintain good product quality while reducing manufacturing costs. In the long run, this production strategy can maintain excellent profits for reinvestment and inventing upgraded Hoka shoe models.
10. Every Hoka shoe applies 3 technologies
Every Hoka shoe applies 3 core technologies to let every athlete with a specific experience. Whether you are a hiker, a trail runner, or a racer, you can benefit from this technology of Hoka:
Meta-Rocker works like wheels to avoid you from landing flat. The early-stage Meta-Rocker provides a fast and smooth heel-to-toe transition, while the late-stage Meta-Rocker provided added stability for daily movements.
Hoka's cushioned midsole works like a spring – it absorbs shocks and provides an efficient push-off while maintaining stability on the ground. The good news is that it provides this great effect without adding extra weight to the shoe.
Active Foot Frame hugs your foot and keeps your heel in one place. While the rearfoot frame supports your heel for daily experience, the midfoot frame extends your foot forward for an enhanced sensation for the mid-forefoot area.
11. Hoka pursues sustainability in its footwear products and sports apparel
Hoka has just started its Sustainability Journey responsible for the environment.
It became a part of the United National Global Compact (UNGC) – the largest sustainability initiative for corporations. This event strengthens Hoka's commitment to doing business with respect for labor standards, human rights, and responsible environmental practices.
Hoka also sets actual goals for reducing production waste in the future. By 2030, Hoka aims to reduce greenhouse gas by 20% per pair of shoes and reduce energy waste for production by 25% per pair of shoes.
Conclusion
After understanding where Hoka shoes are produced, you have known that Hoka shoes are manufactured in developing countries, mainly in Vietnam and China. No matter where they are made, they follow the Hoka standards in terms of performance, durability, and environment-friendliness.
In nearly 15 years of development, Hoka has managed to become a worldwide well-known brand. It is delivering its shoes to various regions worldwide and has sponsored many athletes and international sports events.
Still, it has a long road ahead, with the big challenge of balancing manufacturing with responsibility for the environment.