Starting off at the end of 2015 as a combination of the Rising Star, Micropacer, and Boston Super, Adidas NMDs are the sneakers of the modern day and still be popular today. But, are NMDs running shoes?
Since there is a misconception about how running shoes should be, this article will provide a detailed look at the function of the Adidas NMDs to know whether they are suitable for runners or not.
Are NMDs Running Shoes?
In short, Adidas NMDs are not running shoes despite their appearance as running shoes. They are lifestyle or casual shoes. These Adidas sneakers lack support, underfoot traction, cushioning, and protection for runners. So, if you use the NMDs for serious or long runs, your feet can be hurt.
You can still wear NMDs for basic workouts for leg presses, squats, or light treadmill run. These shoes are great for light walking or basketball shoes thanks to their excellent stabilization and extra protection in the midsole.
If you need shoes for serious running, you should find other Adidas running shoes like Ultraboosts. Alphabounces, or Supernovas.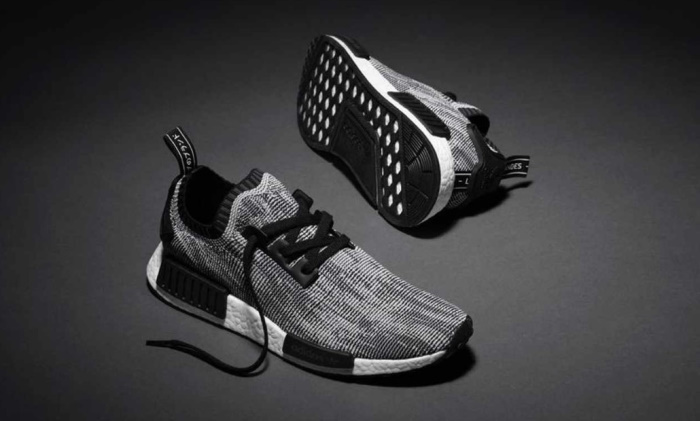 A Short Review Of Adidas NMD (Plus Customer Reviews)
Specs:
Weight: 283grams (10oz)
Purposes of use: casual, walking
Terrains: road, paved sidewalks
Widths: single, D-regular
Top: low-top
The Adidas NMDs are a combination of the old-schooled vintage look and modern technologies for future footwear. There are a few vintage elements on the shoe's upper. And, on the heel, there is a plastic wrap, along with the Adidas Trefoil logo on the heel pull tab.
About the fit, Adidas NMDs offer a sock-like construction and they run true to size. So, you can pick up your standard shoe size easily.
These shoes are breathable and soft on the upper, thanks to the Primeknit mesh while giving you a soft foundation from toe to heel with their full-length Boost foam midsole. The EVA foam plugs on two sides of the heel are connected together in a U-shape to support your underfoot area.
However, this sneaker linage also has some disadvantages.
First, the midsole isn't supportive enough for high-intensity workouts (long runs, heavy weightlifting, etc). So, you can only use the sneaker for walking or jogging.
Second, the shoe laces are too long, so you need to always keep them short and neat. The shoe upper is made of thin material with no overlays for a firm structure and protection.
Third, the NMDs are available in only a single-width option, making them inappropriate for people with oversized feet.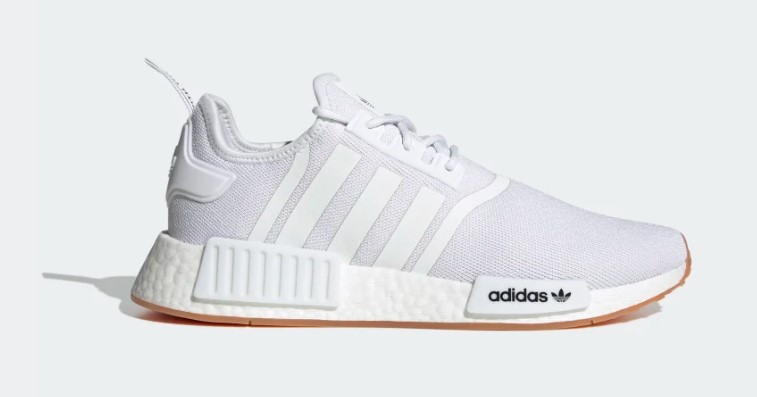 Some customer feedback on the Adidas NMDs
"The NMD R1 STLT Primeknits are cheap and comfortable. Comfiest NMD. Also very breathable. Regular NMD R1 looks nicer but ever so slightly less comfortable. Both these two ones are still the most comfortable shoes I've ever tried besides Yeezys. Can't review the NMD R2s but I assume they have to be just as good. Sadly I can't comment on Ultraboost." (Propheciah)
"I've had other NMDs in my collection for years and this one (RNMD_R1) looks better. It does feel a little tighter around the big toe at the same size as my other NMDs. It took a few days to settle the heel tab. At first, my feet hurt when I wear these shoes with low-cut socks. But after a few days for the break-in period, the stiffness settled and I felt much better now. Overall, NMDs is a nice fashionable pair of shoes." (The 3 AM Impulse Buyer)
"Good solid shoe fits a little loose even in the right size because of the material. But it looks good and feels decent." (Ben H.)
"Really comfortable shoes, they outperformed my expectations. I bought knit shoes from other brands and they don't compare to this at all. You can wear the shoes without laces as they are just for decoration purposes. Plus, I have extra wide feet (4E), and even though they aren't designed for my feet, getting a size 11 just fits perfectly. Being barefoot is okay but better with socks." (Jack B.)
5 Interesting Facts About Adidas NMDs
1. NMD stands for Nomad
NMD is the abbreviation for 'Nomad', describing a group of consumers who are eager to travel and explore the world.
The Adidas NMDs are modern lifestyle shoes. They inherit and empower the creator spirit of Adidas Original while looking forward to a new future.
This shoe lineage is built with cutting-edge technology, especially the Primeknit upper and the Boost cushioning. The Primeknit upper adds power, stability, and flexibility, while the Boost midsole energy return for active sneakerheads.
Thus, the designs of Adidas NMDs define the future of lifestyle shoes.
2. NMDs might not be for special foot shapes
Since Adidas NMDs offer you a sock-like fit, they might be not comfortable for people with special foot shapes (flat feet, wide feet, narrow feet, etc).
3. You can wear NMDs on rainy days
A unique selling point of NMDs (which makes them the No.1 worldwide) is their waterproofness.
These Adidas shoes are designed to resist water, from their internal to the external parts, the upper, and the entire design. So you can safely wear them on slippery terrains, on a rainy or snowy day without being cold or uncomfortable.
4. Adidas NMDs are designed to walk on uneven terrains
Although Adidas NMDs aren't the best running shoes, they can be used to walk on uneven terrains (for example, rocky or hilly areas, on the seashore, or in a muddy area). In other words, you can wear these shoes anywhere you want without worrying about the conditions or the weather.
5. You can use the NMDs for light workouts, not for heavy weightlifting
The NMDs are comfortable with a well-cushioned and tall midsole and curved outsole with great springiness. This design helps you maintain healthy traits while walking, doing light workouts, cross-training, or HIITs.
Yet, it lacks stability in strength-based workouts, especially heavy weightlifting.
For powerful lifts, you should choose to let your feet be as close to the ground as possible. In some cases, squatting barefoot helps activate leg muscles to a greater degree than when doing that with shoes or shoes with high midsoles like the NMD R1.
Final Words
In short, Adidas NMD shoes are not good for running in spite of their running-shoe appearance. These sneakers are designed for comfortable walks and standing all day long or for light workouts.
And since these lifestyle sneakers are offered at a very reasonable price, the NMDs should be classic shoes in your wardrobe.