Brooks shoes are based on HMP (habitual motion path) and designed to lessen the resistance on runners' joints while avoiding running-related injuries. If you have a pair of Brooks shoes, you might want to know the origin of your shoes and why they are favored.
So, where are Brooks shoes made? Are they made in the USA, China, or somewhere in Asia?
Let's learn about the origin of Brooks shoes and the reasons behind their popularity.
Where Are Brooks Shoes Made?
Although Brooks shoes are running shoes made in the USA, most of these shoes are made in 3  Asian countries, starting from Vietnam with 10 factories, to China with 5 factories, and Indonesia with 2 factories (statistics in June 2022).
According to some reports, Brooks is planning to allocate its production in the future, with 65% in Vietnam, 10% in China, and the remaining 25% in Indonesia.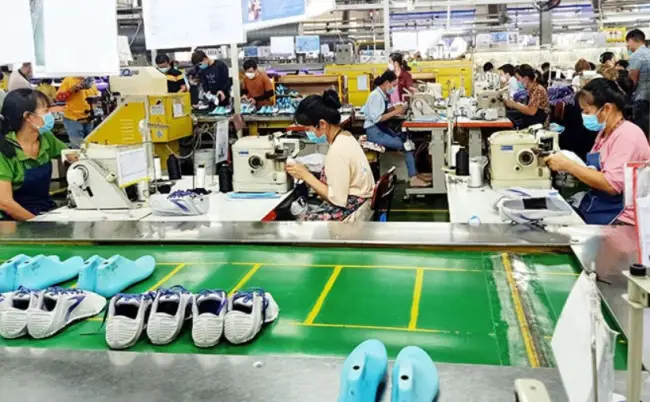 Vietnam
Almost all Brooks shoes are made in Vietnam. More specifically, there are 6 factories handling footwear production, 2 for midsole and outsole, and the 2 remaining ones for making insoles and Sockliner for Brooks sneakers in Vietnam. As per James M. Weeber, Brooks's CEO, Vietnam accounts for more than half of shoe production until now.
| | | |
| --- | --- | --- |
| Brooks Shoes Manufacture In Vietnam | City | Tier |
| Long Rich (VN) Co LTD | Ho Chi Minh | Tier 1 (Footwear) |
| Long Fa (Vietnam) Co. Ltd. | Binh Phuoc | Tier 1 (Footwear) |
| Viet Power Co., LTD | Nam Dinh | Tier 1 (Footwear) |
| Vietory Company Limited | Hai Duong | Tier 1 (Footwear) |
| August Sports | Dong Nai | Tier 1 (Footwear) |
| New Shoes | Tien Giang | Tier 1 (Footwear) |
| Freeview Industrial (FVNS) | Tien Giang | Tier 2 (Midsole/Outsole) |
| Hoa Thanh Co., Ltd (Sanyu HT) | Hai Phong | Tier 2 (Midsole/Outsole) |
| Ortholite Viet Nam | Binh Duong | Tier 2 (Sockliner) |
| Shun Rong | Hai Duong | Tier 2 (Sockliner) |
While Vietnam is the 2nd largest shoe exporter after China, Brooks Running slowly shift its production activities to Vietnam in 2019 due to the unrest prevailing between the US and China.
Donald Trump, the U.S. previous president, announced to threat to increase tariffs on shoe imports from 20% to 45%. This new announcement forced U.S. companies, including this Seattle-based one, to massively move their production from China to other countries like Vietnam.
China
After Vietnam, China is the second largest manufacturing location for Brooks shoes as well as shoes of other well-known brands, like Adidas and Nike.
Before the US-China Trade War, there are approximately 45% of Brooks shoes were made in China and 19% were made in Vietnam, as reported by Jame M. Weber. After Mr.Trump's announcement, this number has profoundly decreased to 10%.
In 2022, there are 5 factories in China for producing shoes, including 1 for footwear assembly, 2 for the midsole, 1 for the midsole and outsole, and the remaining one for Sockliner or insole. These factories are mainly located in Guangdong province.
| | | |
| --- | --- | --- |
| Brooks Shoes Manufacture In China | City | Tier |
| Dongguan Lu Zhou Shoes Co., Ltd. (GSM) | Guangdong | Tier 1 (Footwear) |
| Foshan Nanhai San Yu Footwear Co., Ltd. | Foshan | Tier 2 (Midsole/Outsole) |
| Hailex High Polymer Material Science and Technology Co., Ltd | Dongguan | Tier 2 (Midsole) |
| Yong Jing (Qingyuan) Shoe Materials Co., Ltd | Guangdong | Tier 2 (Midsole) |
| Dongguan Eco-Polymer Co., Ltd (Ortholite China) | Guangdong | Tier 2 (Sockliner) |
Indonesia
Apart from Vietnam and China, Brooks shoes are also made in Indonesia.
Up till now, there are only 2 Tier-1 factories in Indonesia responsible for manufacturing footwear products. There will be more factories in Indonesia to assemble shoes, clothes, and sports accessories.
| | | |
| --- | --- | --- |
| Brooks Shoes Manufacture In Indonesia | City | Tier |
| PT Dean Shoes (YMUI) | Karawang | Tier 1 (Footwear) |
| PT Long Rich (FIB) | Jawa Brat | Tier 1 (Footwear) |
USA
Although America is the origin country of Brooks shoes, most of the shoes today are not made in the USA due to high labor costs and the inability to produce a massive amount of high-quality products for an affordable cost.
However, there will be some exclusive, customized, personalized shoes made in the US in the future, while automotive and technical production still occurs in Brooks's factories in Asian countries.
Other countries
Besides the 3 main production centers, Brooks Sport, Inc. also has manufacturing centers in other countries, including Mexico, the Philippines, El Salvador, Sri Lanka, Taiwan, and Jordan.
Yet, these factories are responsible for manufacturing sports clothes and running accessories.
Check more: Brooks Ghost 13 vs 14 Comparison
The Brief History Of Brooks Shoes
Brooks Sports, Inc, or Brooks Running was founded in 1914 by John Brooks Goldenberg, and headquartered in Seattle, Washington State. Nowadays, Brooks shoes and accessories are widely distributed in over 60 countries around the world.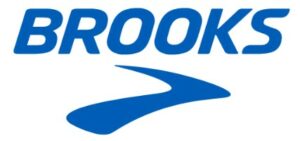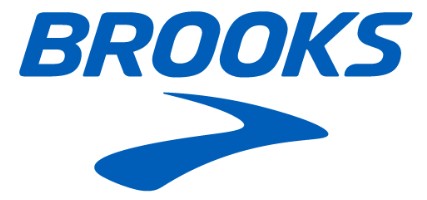 After buying the Quaker Shoe Company in Philadelphia, Brooks continued producing ballet slippers and bathing shoes, basketball cleats in 1921, and roller skates (1929).
Starting in the early 1970s, Brooks company switched to the running supply business with running shoes, sports bras, and socks and gained flourished since then. It collaborated with world-class athletes to manufacture shoes with top-notch flexibility, cushioning, comfort, and durability. Brooks eventually became one of the best-selling shoe brands in the US by the end of this decade.
Brooks Shoes was then purchased by Russell Athletic in 2004. From 2006 till now, Brooks was managed under the parent company – Berkshire Hathaway.
Throughout over 100 years of development, Brooks has gained popularity with some shoe models, like the Villanova shoes (1974), Hugger GT with the breathable Gore-Tex upper (1980), Varus Wedge (from 1981 to 1995), etc.
Brooks shoes are designed with runners' comfort in mind, with the latest technologies and intelligent designs. Its running sneakers won the Best Running Shoe price in 2017. Also this year, the company launched a limited collection for Special Olympics in the U.S.
Brooks shoes are favored for several reasons:
A wide selection of shoes and supplies for runners of all levels and purposes
Sustainable manufacturing with fewer environmental footprints
Many offline stores
Active running community (Brooks Mavericks, Brooks Run Happy Team, Hansons-Brooks, Brooks Beasts Track Club)
Free shipping for orders over $100
Free 90-day return policy
Why Are Brooks Shoes Popular?
There are shoes for runners of all levels
Brooks provides shoes for runners of all levels. You can find a pair of Brooks for casual jogging or running, for daily training, and even for your upcoming trail runs, or long-distance runs (for example, a marathon).
Technologies are continuously upgraded
As one of the world's greatest running shoe brand, Brooks continuously innovations and upgrade its technology to fulfill runners' needs. Here are some highlighted technologies of Brooks shoes:
Breathable GORE-TEX (GTX) upper (1980): The shoe upper is made of a waterproof yet breathable garment that repels liquid water while letting water drops pass. This upper keeps your feet dry yet protected from light rains.
Kinetic Wedge (1987): This new cushioning technology stabilizes your forefoot to let the foot arch naturally, thus lessening stress-related injuries.
MoGo (2006) and BioMoGo (2007): Unlike the EVA foam midsole in some popular running shoes, the polymer-based midsole of Brooks provides more cushioning and rebound with less effort and less replacement cost. This revolutionary midsole breaks down 50 times faster than the EVA foam, which is more sustainable for the environment.
DNA AMP (2017): The DNA AMP technology absorbs the outer impact and returns more energy back, resulting in better performance for runners.
GuideRails 2.0 (2018): These plates allow your joints to move through your HMP (Habitual Motion Path), and only intervene when you exceed this safe zone. Thus, it helps you run with more comfort and reduce stress-related injuries.
All Brook shoes meet required standards, no matter where they are made
Whether Brooks shoes are made in developed or developing countries, they aim to meet these strict compliances by 2025:
80+ Verified Higg FSLM (Higg Facility Social & Labor Module) score: 100% for Tier 1 factories and 80% for Tier 2 factories.
100% compliance with the ZDHC (Zero Discharge of Hazardous Chemical) MRSL (Manufacturing Restricted Substance List).
Reach and maintain Higg FEM Level 2: 100% of Tier 1 factories and 80% of Tier 2 factories
Use 100% water-based chemicals for footwear production.
FAQs
1. Who owns the Brooks Running Shoe brand?
Brooks is a subsidiary of Berkshire Hathaway, one of the world's top 10 biggest public companies.
2. How many miles does a pair of Brooks running shoes last?
A pair of Brooks running shoes can last for 300-500 miles when used for its appropriate purpose.
3. Where are Brooks Ghost shoes made?
Brooks Ghost shoes are made in Vietnam.
4. Where are Brooks Adrenaline shoes made?
Brooks Adrenaline shoes are made in the USA or Taiwan.
Final Words
So, Brooks shoes mainly come from Vietnam, China, and Indonesia. Moreover, the sneaker production of Brooks is slowly shifting from China to Vietnam as a result of the US-China Trade War.
Thank you for spending your time on this topic. If you love to talk more about Brooks shoes, don't hesitate to leave your comments here!