Starting as a small footwear workshop in Denmark, ECCO has grown to become among Europe's most influential footwear brands. This brand also provides raw leather and leather goods for car production, fashion, and sports industries.
Where are ECCO shoes made? How can this Danish brand achieve a good reputation in this competitive field?
Let's investigate the origin of ECCO shoes to learn more about this billion-dollar shoe brand.
Where Are ECCO Shoes Made?
ECCO has footwear factories in 7 countries. It has owned factories in 6 countries, including Portugal, Slovakia, Indonesia, Thailand, China, and Vietnam. Besides, it also has contracted factories in India.
This Danish firm outsourced its footwear products in Asia to maximize its profit margins, lower its production costs, and widen its brand appearance worldwide.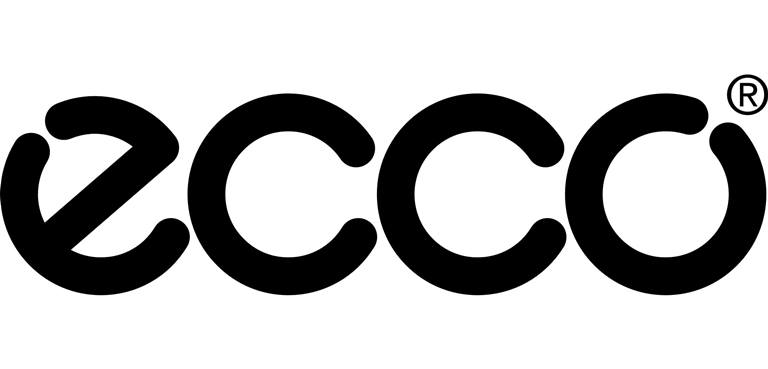 Beyond a vast footwear production network, ECCO also has leather tanneries in Indonesia, Thailand, the Netherlands, and China.
These tanneries were first opened to provide raw leather for ECCO's shoemaking. Then, they were expanded to offer tanned leather and leather goods for other industries like sports, fashion, and car production.
Below are more details on 6 owned factories of ECCO.
Denmark
ECCO made its first shoes in 1963 in its home country – Bredebro, Denmark. Its shoe manufacturing here was stopped in the mid-1980s when this brand aimed to expand its supply chain in Europe.
ECCO still owns its marketing, sales, and distributing works in Bredebro, Denmark, until now.
Check more: Ecco Shoe Size Chart
Portugal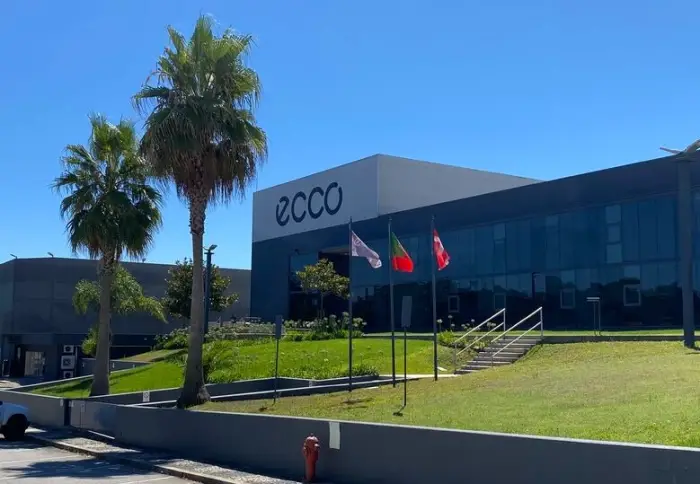 Portugal is the second location of ECCO factories in Europe. The first ECCO factory was operated in Joao De Ver, Portugal, in 1964, with 1,250 workers.
Portugal has 2 main advantages for shoemaking of ECCO.
First, the country has a skillful shoe workforce, producing leather shoes that comply with European standards.
Second, the nearshore location, consistent road network, high-speed trains, and international airports make shipping goods from Portugal to other European countries affordable and fast.
The ECCO's factory in Portugal was forced to close due to intense competition in 2009. Then, it was reopened in 2012 thanks to the help of good company policies and business conduct.
Slovakia
In 1998, ECCO made its first shoe factory in Martin, Slovakia. There are approximately 925 employees for this factory of ECCO.
After being successful in Europe, ECCO continued expanding its reach to Asia.
Indonesia
The first Asian factories of ECCO were in Indonesia in 1990. Its factories in Indonesia are among the most large-scale ones globally.
Until now, approximately 8,000 employees have been working for this facility.
Beyond shoe production, ECCO also has a beam house and a tannery near this facility.
Check more: Where Are Pikolinos Shoes Made?
Thailand
After Indonesia, ECCO established its second footwear facility in Ayutthaya, Thailand, in 1993. As of now, there are 3,000 workers in this Asian facility.
Thailand is also where ECCO opened its second tannery. This tannery sources tanned leather for ECCO shoemaking and sells leather and leather goods for other industries.
China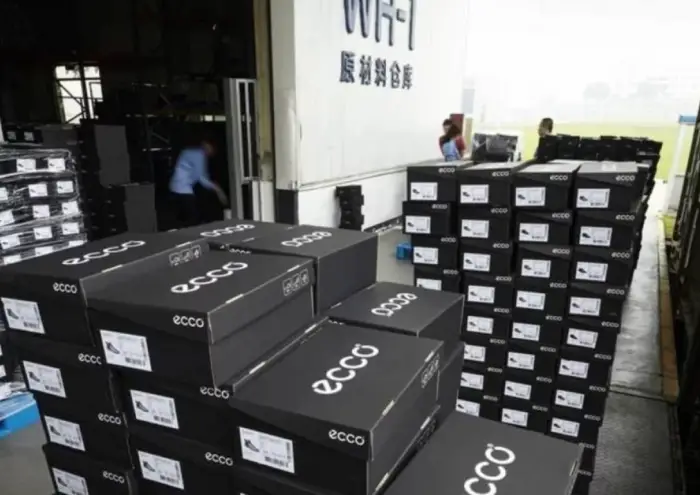 China is the global manufacturing hub for well-known footwear brands, and ECCO is no exception.
ECCO began shoe production in Xiamen, China in 2005. Then, in 2008, it opened a tannery.
The total workforce of ECCO in China, including the shoe factory and the tannery, is around 3,500 workers.
Xiamen is close to the sea, like Joao De Ver, Portugal. Consequently, it's affordable and fast to ship ECCO shoes and products to other countries within Asia or even globally.
Vietnam
Apart from China, Vietnam is a prominent destination for footwear production in Asia. ECCO officially began its footwear production in Vietnam in 2016.
Its factories in Vietnam are mainly located in Southern provinces, like Binh Duong or Ho Chi Minh City.
The latest factory of ECCO in Vietnam is in the Bau Bang Industrial Park, Binh Duong. This factory has operated since July 2020, with a total area of 12 hectares.
Over 1,400 Vietnamese workers here produce high-quality ECCO shoes for the Vietnamese, Asian, and global markets.
Who Owns ECCO Shoes Now?
Anna Kasprzak with her mother – Hanni Toosbuy Kasprzak, and her brother – Andre Kasprzak – are the current owners of ECCO. These three people have $1.46 billion of properties and rights to this Danish footwear brand.
More About ECCO Shoes
ECCO (ECCO Sko A/S) is a family-owned Danish shoe and leather brand. It was established in 1963 in Bredebro, Denmark, by Karl Toosbuy.
Nowadays, it is still headquartered in Bredebro, where it operates most of its distributing and manufacturing management.
ECCO became an international firm in the 1980s. From footwear, it expanded to leather production and accessories.
Today, its shoes and leather products are available in 101 countries worldwide. They can be reached at over 2,250 stores and over 14,000 points of sale. 47% of its shoes are sold in the United States.
How Ecco Shoes Are Made
ECCO has a high environmental consciousness of shoemaking, from materials and innovations to the shoemaking process.
Yet, it can balance sustainability with function and design, resulting in unparalleled-quality shoes.
Great Support & Timeless Beauty
ECCO shoes have firm support and timeless beauty. Each pair of ECCO shoes has integrated support in the heel and arch, providing soft cushioning to your every move.
Some soft shoe series, like the Soft 7 Men's Street, are highly recommended for plantar fasciitis patients.
Durable Leather
Bovine leather is the primary type of leather for ECCO shoes. This leather is cheaper but more rigid than calfskin leather.
It is more prone to imperfections like scars, insect bites, veining, and wrinkles. These leather grains can bring a soft yet natural look to the shoes.
ECCO uses leather in its shoes with care. It imports leather as a byproduct from the meat industry.
As a member of the Leather Working Group, this Danish shoemaker commits to sourcing leather from food production companies in America and Europe that comply with international animal welfare standards.
Eco-leather
Shortly, ECCO will replace animal leather with eco-leather, a sustainable leather alternative made from plant-based materials and plastic polymers (PU and PVC).
These alternatives have a wrinkled effect like genuine leather but are more durable and environmentally sustainable.
Leave Less Footprint
Fashion manufacturing, especially shoemaking, significantly contributes to the annual waste. ECCO understands that fact and has rolled out impressive innovations to reduce its environmental footprint.
This new tanning process requires no water for leather tanning, which can save 20 liters of water per hide. Using this technology, ECCO can save up to 25 million liters of water annually.
This tanning technology can also lower the chemicals used for tanning than traditional tanning.
DriTan significantly complies with one environmental goal of ECCO Group – zero water discharge by 2030.
This technology is the collaboration between ECCO and Ecovative – a material science firm specializing in mycelium. ECCO applies this technology to make foam for its eco-leathers.
ECCO has also applied renewable energy (for instance, solar energy) in all steps of its shoe production. This new change of the Danish firm reduces its carbon footprint on Earth.
FAQs
Where Are ECCO Golf Shoes Made?
ECCO golf shoes are made globally in ECCO's production facilities, including Slovakia, Thailand, Indonesia, Portugal, and China.
Each golf shoe model and collection has a specific manufacturing collection, which can be checked on the shoe's box and tag.
Where Are ECCO Mens Shoes Made?
Around 98% of ECCO men's shoes are made in its owned factories in Slovakia, Thailand, Portugal, Indonesia, China, and Vietnam, or some partnered ones in India.
Are ECCO Shoes Vegan?
There are increasingly more vegan ECCO shoes made of eco-leather, an innovative type of leather made from plants and plastic polymers. Eco leather is more durable, sustainable, comfortable, and soft than genuine leather.
Final Words
ECCO shoes are manufactured globally in 7 nations, including Portugal, Slovakia, Thailand, Indonesia, China, Vietnam (owned), and India (contracted).
This global business has a strong presence in over 100 countries worldwide and has become one of the leading footwear brands.
Nonetheless, it aims to be a sustainable shoe producer with solid commitments and extensive research to reduce environmental impacts.