First appeared in 1985 by the famous basketball star Michael Jordan, Nike Air Jordans have become a staple of Nike. These sneakers are loved by basketball enthusiasts and sneakerheads worldwide.
Where are Jordan shoes made? Are they made in China like other Nike sneakers or somewhere in Asia?
Let's delve into the origin of Air Jordans and how they are crafted to meet the high standards of the global footwear market.
Where Are Jordan Shoes Made?
Air Jordans are made in 4 countries – China, Vietnam, Indonesia, and Thailand. Among them, China and Vietnam are the two largest-scale manufacturing countries.
Nowadays, there are over 5,000 workers in its factories, producing millions of Jordans annually.
By diversifying its manufacturing locations, Jordan can take advantage of the worker's expertise and manufacturing capabilities of different countries.
For example, factories have a high availability of raw materials, while others strongly focus on advanced technology or equipment.
Furthermore, Nike has a strict workflow and quality control standards, which are applied to all its factories and partners.
Hence, Air Jordan shoes' comfort, durability, and performance stay the same, no matter where they are made.
China
Nike made the first Air Jordans in China since its founding in 1984 when Michael Jordan still worked for the Chicago Bulls. Up till now, China is the largest manufacturing hub of Air Jordan.
This country is also the largest footwear exporter of brands like Reebok, Adidas, Skechers, etc.
Air Jordan 1s and other lower-end Air Jordans are made in China.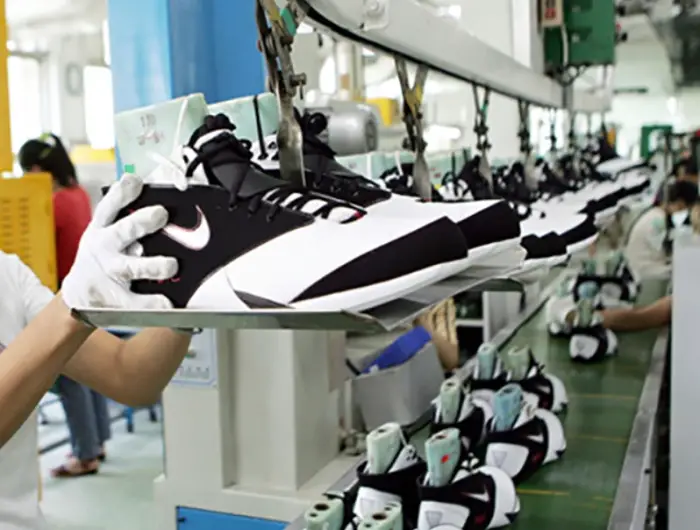 There are two primary manufacturing plants of Air Jordan in China:
Yue Yuen Shoe Factory (Gaobu town, Dongguan City)
There are over 3,000 laborers in this factory, which can be up to 50,000 workers during peak seasons. This factory can produce more than 60,000 pairs of Air Jordans annually.
Qingdao Taekwang Shoes Co.
This factory has over 30 years of making Air Jordans and other shoes of Nike. It is also among the latest factories of this footwear giant. Every year, this factory produces 8 million sneakers.
Recently, the Air Jordan factories in China have been accused of poor working conditions and low wages. After this accusation, Nike has made changes by improving salaries and enhancing working conditions.
Why Jordan are made in China? There are three reasons behind this choice of Nike.
First, China's labor and manufacturing costs are relatively low compared to European countries and America. Thus, Nike can optimize production costs for Jordans while maximizing their profit margins.
Second, the Chinese footwear workforce is highly available in this Asian country. These workers can finish a lot of shoes within a tight period with good quality.
Third, Chinese footwear factories can apply the latest technologies and machinery in branded products.
All Air Jordans made in China are shipped to Nike hubs in the U.S. and Europe for distribution globally. Consequently, if you find Jordans shipped from China, they might be fake!
Vietnam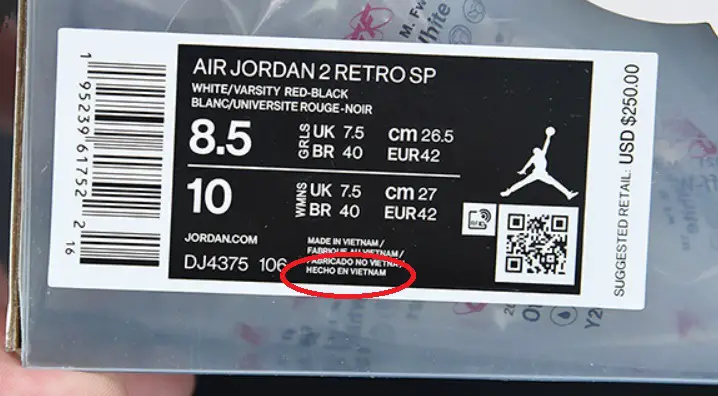 Vietnam is a prominent destination for the recent Air Jordans.
Shoe factories are mainly located in Ho Chi Minh City – Vietnam's economic development center.
Vietnamese workers have high attention to detail, which is qualified for making certain Jordans with delicate details with perfection.
Check more: Where Are ECCO Shoes Made?
Other Countries
Apart from two manufacturing centers – China and Vietnam – Jordan shoes are also made in Indonesia and Thailand.
Indonesia is one of the ten largest global footwear exporters, behind Vietnam, India, and China. Thus, it is undoubtedly that Air Jordans placed its factories in this Asian country.
The Indonesian workers have high efficiency and speed to make various models of Air Jordans with perfection and affordable production costs.
Thailand is the latest destination for Air Jordan sneakers. Like Indonesia, shoe artisans in Southeast Asia have high workmanship to undergo a high deadline for new Air Jordan releases.
Who Owns Jordan Shoes Now?
Nike is the owner of the Jordan brand since 1985. This American sports corporation named the sneaker line after Michael Jordan, a famous basketball star.
As reported by Nike, Air Jordans generates a daily revenue of USD 15 million. In exchange, Nike cashbacks USD 410,000 per day to Michael Jordan.
More About Jordan Shoes
Nike Air Jordan is a basketball shoe line owned by Nike, Inc. This line was designed by Peter Moore, Bruce Kilgore, and Tinker Hatfield.
The first Air Jordan was crafted for the basketball player Michael Jordan in 1984 while working for the Chicago Bulls. For this reason, Nike named the sneaker after this athlete's name.
After that, Air Jordan was released for the mass market on April 1, 1985. Air Jordan shoes with related sports apparel and accessories are managed under the Jordan Brand.
Up till now, there are 13 generations of released Air Jordan. The latest model, Air Jordan XXXVI, has been released in 2021.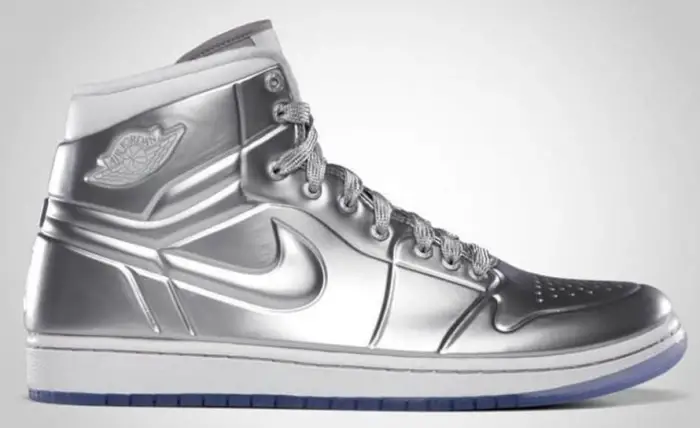 How Are Jordan Shoes Made?
Every Jordan shoe has to overcome a strict production process involving multiple stages from product design, prototype making, and mass production.
Product design is the first stage and when innovations and creativity occur. In this stage, the Nike design team applies innovative ideas to the shoes to make an initial design work.
After it is finalized, the design will be used to create a prototype or the technical image of Jordan, including specifications and detailed guidelines for the following steps.
The Nike team will have clues for picking materials based on the prototype. Jordan shoes combine natural and synthetic materials in every shoe to balance comfort, durability, and performance.
Some highlighted materials, like leather, foam, and rubber, are imported from other regions worldwide and delivered to Jordan factories for production. They are assembled into finished footwear products by skillful shoe artisans with modern machinery.
After finishing, Jordan shoes must pass a strict quality check by Nike's quality control lab before release. This step ensures that all shoes meet the high standards of Nike.
These error-free sneakers are delivered worldwide to retailers and e-commerce stores for mass consumers.
Check more: Do Jordan 11 Run Big or Small?
Are Jordan Made In Sweatshops?
In the past, Nike has been accused of making Jordans in sweatshop factories. Workers in these manufacturing plants have been reported as having low wages and poor working conditions.
Nike has taken further steps to improve this. More specifically, it has raised labor wages and improved working environments for the laborers.
In 2021, Nike Inc., the mother brand of Jordan, updated its Code of Conduct with better priority on the labor's health and safety in Nike's global factories.
Final Words
In sum, Jordan shoes are manufactured mainly in China and Vietnam, with a small number in other Asian countries like Indonesia and Thailand.
Wherever Jordan shoes are made, they are delivered to distribution hubs in America and Europe for delivery to customers.