Has there ever been a time when you wish you knew some shoe brands for wide feet?
If you saw a beautiful pair of shoes but your feet turned out to be too big for them, you would know exactly what we are talking about!
Let's bid goodbye to this mishap with a list of reliable names!
12 Best Shoe Brands For Wide Feet
Podowell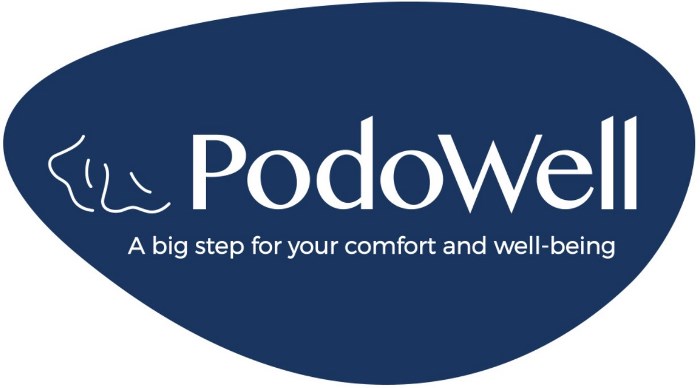 One could say Podowell has always been on the lead with nearly a century of producing orthopedic shoes for people who have to endure foot pain.
With technical and medical innovations, they have become a specialist in special footwear.
Nowadays, Podowell maintains a close relationship with orthopedic researchers. The brand finds the best solution for problems like neuropathy, edema, bandages, and swelling post-operation.
You can trust that Podowell knows best when it comes to flexible and roomy shoes that your wide feet desperately need.
Another bonus point for the French manufacturer is the elegant appearance incorporated in their products.
Finn Comfort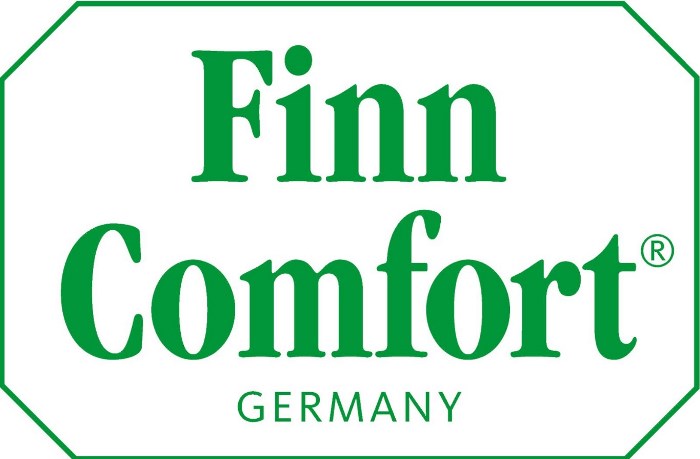 Ever since its launch in the 1960s, the German brand has gained trust and respect for the high-quality shoes for wide feet that they designed and created.
The core of their design is the footbed ergonomically and anatomically. These features are created to mold your feet and adjust the position of foot compositions like heel, ligaments, bones, and muscles.
With pressure distributed appropriately, all those components will work in sync and protect your feet from unwanted stress.
Finn footbeds are made of oak cork, Hevea latex, woven jute, and tanned suede. Aside from correcting postures and providing support, these materials are also very environment-friendly.
Nike – Best Running Shoe Brand for Wide Feet

Nike shoes run true to size or slightly small, hence they weren't always the best choices for wide feet. However, the story changed when they started producing separate models for wide feet.
When you wear Nike shoes, you are sure to get a firm but supportive sole and a breathable upper that cradles your feet without squeezing them too tightly.
These shoes can withstand rough terrains and conditions while retaining a comfy foot environment.
Nike doesn't forget to take care of young customers and offers toddler shoes. If a kid was born with wide feet, it would be better for them to have a compatible from such a young age.
HOKA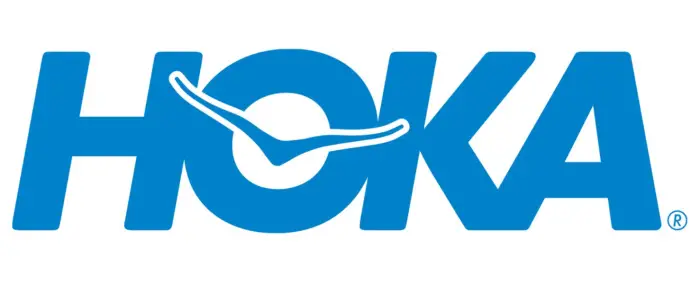 HOKA doesn't usually manufacture footwear for specific sports like basketball or tennis shoes. Yet, they have a rather steady position in the market for people who want a different experience in every activity they partake in.
The most important technology HOKA uses for wide feet lies in their HOKA Cushioned Midsole and engineered Active Foot Frame. They absorb the impact and envelop your feet in stability.
If you purchase from HOKA's official website, they have a smart tool called Shoe Finder to help you search for the optimal footwear.
Brooks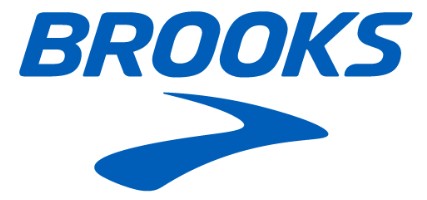 There must be a reason Brooks is always the top seller for running and hiking shoes aside from their various colors for choice. And, it's none other than its great fit.
The most outstanding features of Brooks shoes are the DNA LOFT and the BioMoGo DNA technologies. These ensure cushioning and fit without making the shoes too heavy to wear.
With both the design and the performance, it's easy to see why Brooks customers often stick to them for a long time. They don't need to change anyways, not when Brooks can offer everything at a very affordable price.
You'll love: Brooks Adrenaline GTS 22 vs 21
Adidas – Best Athletic Shoe Brand for Wide Feet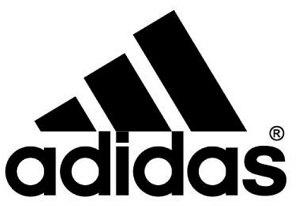 Adidas believes the best shoes should make your step brisk and light. Hence, they always try to improve in both styles and sizes to offer customers more choices.
This mindset paves the way for an entire category of wide-fitted Adidas, turning it into one of the luxury shoe brands for wide feet.
With Adidas shoes, maximum comfort and support are what you get, whether you only need some extra space for your toes or you want to go the extra mile.
The manufacturer is extremely confident in this aspect because they have built a durable structure from such lightweight and comfy materials.
If you want to practice while wearing these shoes, it is completely fine. If you want to put them on every day, you can also do as you wish without worrying about them losing shape too quickly.
Check more: Do Adidas Run Big Or Small?
Vans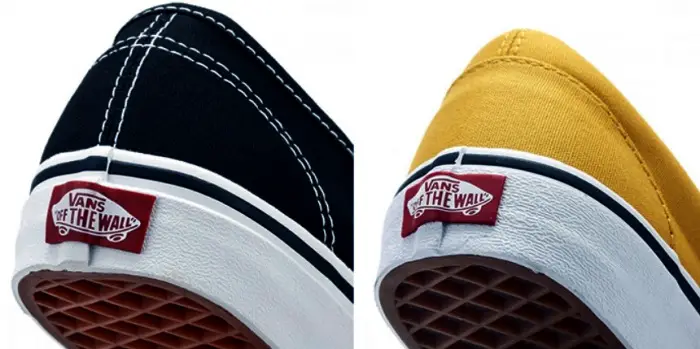 With the experience they have in producing footwear, Vans is very confident that they know the structure of one's feet as well as how to tend to every detail.
Every design of Vans comes with a roomy toe box so they won't put too much pressure on the largest part of your feet. With your toes not being crushed, you won't have to worry about blisters and bunions.
Furthermore, the arch support for Vans shoes has always been superior. It can lift your feet a bit and hence reduce the width slightly.
The materials also soften and stretch with time. So, your experience will only get better.
Teva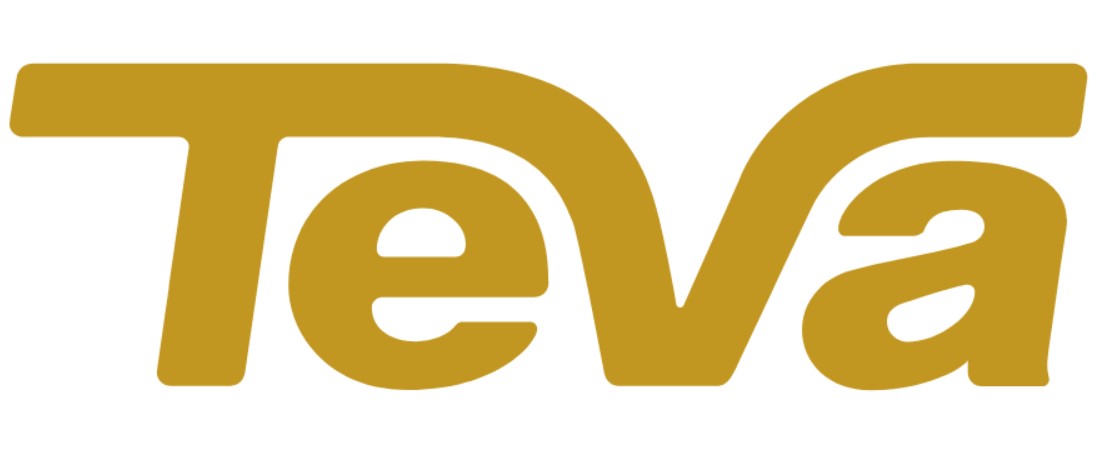 Teva is a force to be reckoned with when it comes to sandals. The secret lies within their straps, which are created adjustable. You can try different notches to find the best fit.
It would be unfair to neglect the footbed and the heel when they are so anatomically well-made. Whether you are hiking, running, or camping, these features work and make sure your feet have enough padding and support.
Teva has another plus point that customers enjoy: lightweight.
As wide feet might feel clunky and heavy, they will function better with Teva's products.
New Balance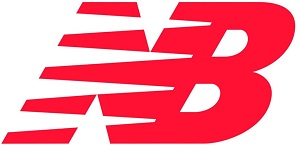 When we talk about footwear brands that tend to women's athletic needs as much as men's, New Balance always makes it to the list. They know how to make the most comfortable shoes and adapt to intense activities that last for hours.
According to collectors, New Balance gives them the reassurance of quality with attentiveness to the tiniest details, no matter which product line you are going for.
Adapting to new technologies and retaining the virtues, they are known for are clever strategies to stay on tap!
Out of the favorited designs, the most well-known creation for wide feet is perhaps the 900v5. Not only does it have a sole with the ultimate comfort that you can get from ordinary brands, but it is also ready for all sizes and types of feet.
Birkenstock

Birkenstock shoes are available in two widths: medium/narrow and wide/regular. They run true to size with half sizes ready to serve, though you might want to go up a size for reassurance.
Most users say Birkenstock gives them plenty of room around their toes and allows them to relax. The straps are adjustable, hence the sides of your feet won't suffer any compression.
When talking about Birkenstock, we cannot forget its iconic footbeds. They have multiple layers with anatomically versatile features to distribute your body weight evenly.
Clarks

Clarks is a great men's shoe brand for wide feet with many designs available in several width options. For the ladies, Clarks has promising offers for mules and even high heels.
With nearly 200 years in the footwear industry, Clarks is superbly experienced in craftsmanship and invention. They do everything to come up with the most perfect shoe: half sizes, underfoot cushioning, agile prototyping, and 3D printing.
They aspire to keep up with the technologies and simultaneously maintain sustainability. A lot of customers seem to share the same voice with them.
ECCO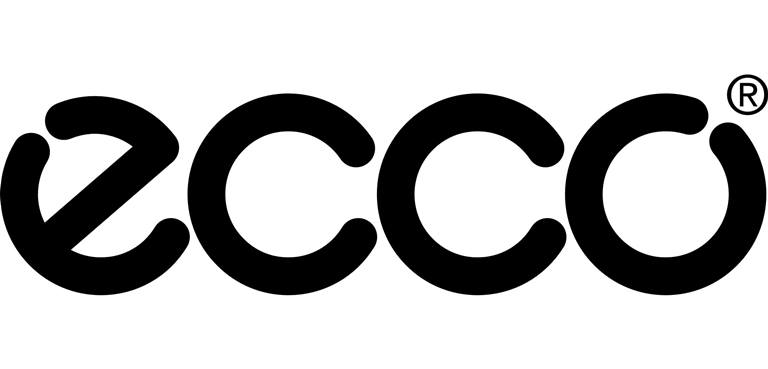 ECCO designed footwear with a fit stretching from the instep to the heel.
It might feel strange compared to traditional shoes. It focuses across the feet, but it is extremely effective in holding your toes in a fixed position.
Besides the fit, they have various benefits to offer as well. You will find the footbed and the sole very padded and cushioned. So, no discomfort and shock would reach your feet.
You will find the "Freedom Fit" tag on ECCO shoes. The brand has every reason to pride itself on tending to all sorts of foot widths.
Check more: Ecco Shoe Size Chart
What Is Considered Wide Feet
In terms of number, you have a wide foot if its width is measured at 10 centimeters and above. There are several causes responsible for this condition:
Genetics is a predominant case where a person has wide feet from the moment they come to life. It usually comes with flat feet as well.
As you age, your tendons and ligaments are bound to loosen, thus increasing the overall size of your feet.
Deformities such as calluses, hammertoes, or bunions that you unfortunately develop might affect the size as well.
When someone is pregnant, their body will release a hormone called relaxin, which will get foot joints and ligaments looser. It explains why women have wider and wider feet as they go deeper into pregnancy.
Medications and health problems might lead to edema. This swollen state can soothe itself naturally after a while or with the help of treatment.
Although wide feet don't cause pain, they might be a secondary cause of more serious conditions, because most shoes on the market are designed to fit average width.
To avoid pain, blister, and toe deformities, you need to always wear suitable footwear.
What Shoes Are The Best For Wide Feet
Sneakers
Sneakers have always been a go-to choice for people who are seeking ample comfort for their feet. They are just as good when your feet are wider than average.
For a high-quality sneaker, we look at the materials.
Ensure that the materials are enough breathable and lightweight whether they are synthesized or natural. Such materials will absorb moisture and free your feet from unpleasant feelings.
Regardless of how light they feel, premium materials don't lack comfort and support. With the correct design, they will mold your wide feet and provide the necessary cushion.
Nowadays, many sneaker models come with removable insoles. So, the user can replace them once they wear out or have a better alternative.
Open-toed Sandals
If sneakers are good all around the year, sandals with open-toe are usually restricted to summer only.
These products often come with trendy designs, though the winning feature would always be their straps. With adjustable straps, you can find the best fit so the sole can support you enough.
We recommend staying away from thin straps if your foot width is large. Thin straps can press too harshly against your feet, disrupting your blood circulation and leaving red marks.
Round-toed Boots
Having wide feet shouldn't stop you from trying fancy footwear.
When sneakers and sandals are not formal enough for your outfit, you can rely on boots or ankle boots. They always have room for wide feet and the round toe isn't too picky about body types either.
Furthermore, leather is often conditioned and processed to have a nice texture and enough flexibility for comfort. It is breathable enough to wear in summer during formal occasions.
Square-Toe Pumps
Pumps are another fancy option for ladies if they want a night out. The square-toe box offers generous space for your toes to wiggle. it distributes your body weight evenly.
Some brands even increase the volume for a wide toe-box in favor of customers with extra wide feet.
Shoes To Avoid If You Have Wide Feet
If you want to give your wide feet an easier time, the shoes below should be out of your checklist.
High Heels
This type of shoe puts most of your weight on your toes instead of dividing it evenly.
It's an imbalance that combines with the shoe shape to put more strain on the front of your foot.
Pointed-toe shoes
Pointed toes in shoes reduce the room for your toe box. They compress it in an unfavorable space.
For wide feet, it means so much pressure and even friction against your skin.
Shoes With Rigid Materials
Rubber, plastic, or patent leather will never fully mold to the shape of your feet even if you give them time.
Oversized Shoes
They are not always the solution, no matter how tempting it is to simply size up for your wide feet. But the rest of your feet, other than their width, won't get enough support.
Final Words
With these footwear brands for wide feet, you can comfortably shop for appropriate shoes instead of sticking to standard pairs and making your feet suffer.
You don't have to sacrifice aesthetics or support when they are willing to create suitable footwear for you!