Putting Brooks Adrenaline GTS 22 vs 21 in comparison is a tough but reasonable decision.
It's tough because they come from the same brand and product line. Yet who can blame us for checking out if there is any improvement between the two back-to-back models, especially when the GTS 22 comes at a higher price?
The History Of Brooks
Brooks was born in 1914, and it was originally a Philadelphian factory that focused on bathroom shoes and ballet slippers. In the next few decades, they stepped up their game and ventured into mainstream territory.
They had baseball and football cleats deemed reliable by professional players, but it was not until they tried to make running shoes did their popularity truly skyrocketed.
The exhilaration lasts for a couple of years, and by the start of the 80s, they ended up in bankruptcy.
The best revamping plan they could come up with is cutting down on the number of product lines and putting everything they have into footwear for running, hence the name Brooks Running.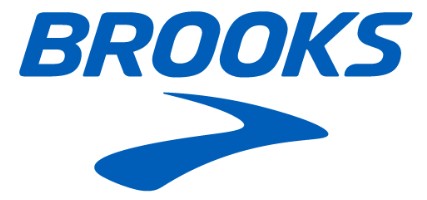 With their attention solely on running shoes, the quality of their products increased significantly and brought them back as one of the most credited labels for runners.
Famed publishers and successful athletes appreciated the innovative technologies as well as their commitment to environmental protection.
Among the currently available products, Adrenaline GTS is considered one of the most stable Brooks running shoes. The 'GTS' letters stand for 'Go To Support', which means the use of 'GuideRails' on the medial and lateral of the feet.
GuideRails are foamy walls keeping your feet in the right position, thus providing so much stability.
Check more: Where Are Brooks Shoes Made?
Brooks Adrenaline GTS 22 vs 21: Key Differences
Brooks Adrenaline can accommodate various types of runners with a wide range of colors, sizes, and widths. The stability is above average and enough for daily training and walking.
It's hard to spot the difference between Adrenaline 21 and 22 if you only give them a quick look. However, there are many changes that have been made on the outside and the inside.
Upper
Both of them have a mesh upper that looks the same unless you take a look closer.
Upon close inspection, you will see the perforation area on the GTS 21 is smaller than the GTS 22, hence the 22 will be slightly more breathable.
The 22 is also enhanced by an extra layer with flexibility and structure at the same time.
The tongue and the ankle of Adrenaline shoes are very classically Brooks, they are gusseted and padded for a nice and comfy fit.
They also have a heel counter to fixate your heels for more stability. You won't feel like your feet are out of position or the shoes are slipping off.
What makes GTS 22 better is the flat laces, which offer more area of contact than the tubular laces in GTS 21. You can tie these laces more tightly and hence get a better lockdown.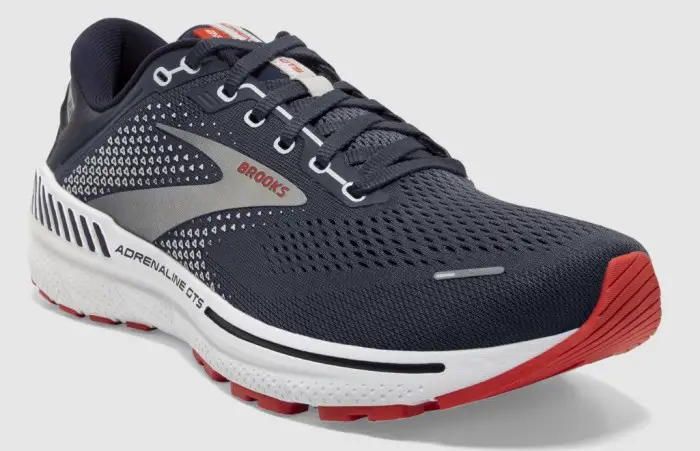 Outsole
GTS 21 and GTS 22 outsoles are not different in terms of material and design, but the decoupling and the depth of cutaways.
They both utilize two types of rubber infused with carbon. When you use your hand, you can feel more softness at the top while the bottom seems tougher.
Brooks focused on the vertical direction of the cross symbol. According to them, additional rubber improves flex grooves and enhanced the overall durability.
In GTS 22, the lateral heel is harder due to the change in cutaways, thus the midsole will receive extra protection along with thorough contact with the ground. It grants your midfoot a smoother transition.
Midsole
We would say the midsole is the most noticeable difference between GTS 22 and GTS 21, despite the same 112mm height drop.
With GTS 21, you have DNA Loft Cushioning and BioMogo DNA Foam. They improve firmness and softness on the side of your feet, yet they are still durable and responsive enough.
For GTS 22, Brooks used only one piece of DNA Loft Foam, a combination of rubber, EVA foam, and sufficient air in between.
Therefore, the padding is soft but not overly soft.
Stability
The stability in both GTS 21 and 22 comes from DNA Loft Foam and GuideRails technology, in which walls of foam are arranged on the lateral and medial sides spots.
If you have bad habits that end up pushing your feet out of position, the foamy texture will put them back properly.
We talked about how GTS 22 is more cushioned and comfortable, but the extremely soft underfoot might not help much with the support. Meanwhile, GTS 21 feels a tad stiffer but more stable at the same time.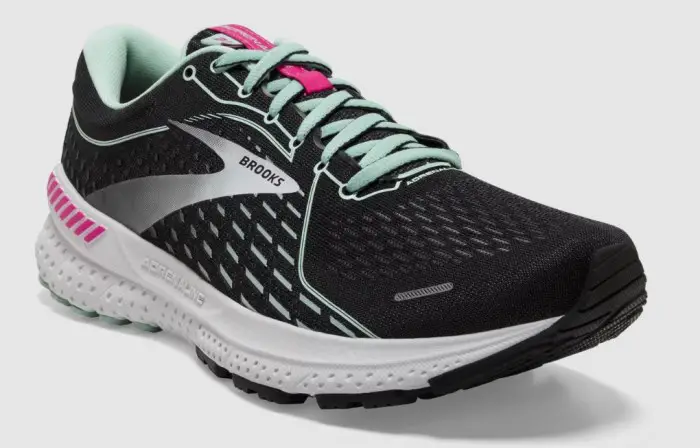 Brooks Adrenaline GTS 22 vs GTS 21 Specs
GTS 21
GTS 22
Weight
Men's Size 9: 283 grams

Women's Size 8: 249 grams

Men's Size 9: 280 grams

Women's Size 8: 249 grams

Height
Heel: 30mm

Forefoot: 18mm

Heel: 30mm

Forefoot: 18mm

Width
Men: 4E (extra wide), 2E (wide), D (standard), B (narrow)

Women: 2E (extra wide), D (wide), B (standard), 2A (narrow)

Men: 4E (extra wide), 2E (wide), D (standard), B (narrow)

Women: 4E (extra wide), 2E (wide), D (standard), B (narrow)
As you can see, the weight of the shoes doesn't have much of a difference.
The drop between the forefoot and your heel also remains the same between the two models.
The widths available for these models, however, differ a little in the GTS 21 for women. The 2E is the widest size they offer, but they have a 2A width for extremely narrow feet as well.
Check more: 6 Best Tennis Shoes Made In USA For Men's And Women's
Pros & Cons of GTS 22 Compared to GTS 21
The most impactful change from GTS 21 to GTs 22 is that the midsole is now made of a single DNA Loft piece.
It has rubber for endurance, EVA foam for support, and air for the bounce. It is comfy and soft, though it still provides enough protection against impact.
Secondly, GTS 22 has an extra overlay called Fit Print on its upper, allowing flexibility and breathability to be enhanced.
Another remarkable change is the extra rubber arranged in the flex grooves. It doesn't look different from the outsole of GTS 21, though the carbon-infused for sure feels more sturdy.
Last but not least, we adore the flat laces incorporated with the GTS 22. With more contact areas, the fit will be more secure.
However, the stability in GTS 22 is somehow weaker than GTS 21, which makes it not entirely worth the additional cost for runners who don't like soft underfoot.
In Sum, Which Is The Best Brooks Adrenaline GTS, 21 Or 22?
Between Brooks Adrenaline GTS 21 vs Adrenaline GTS 22, maybe you won't have a real favorite. There is a legacy among Brooks products, and these two certainly live up to all expectations.
If you are a fan of stability and consistency, you can keep the GTS 21.
But for extra tenderness and support, the innovative changes in the GTS 22 will be a winner.