Adidas, with its three-stripe trademark, is a popular choice among athletes and professional sportspeople worldwide.
While you can spot them virtually everywhere, where are Adidas shoes made?
Let's delve into the global supply chain of this German brand.
Adidas Shoes Overview
Adidas (Adidas AG) was established in 1949 by Adolf Dassler in Bavaria, Germany. This international shoe manufacturer maintains its headquarters in Herzogenaurach, Germany.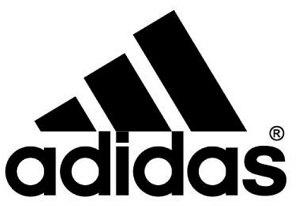 Beyond footwear production, Adidas also extends its product range to sportswear and accessories. Adidas is the leading sportswear producer across Europe and the second-largest worldwide, trailing only Nike.
What sets Adidas apart in a competitive market is the esteemed historical legacy of the company and the superior craftsmanship of its shoes and sporting accessories.
Where Are Adidas Shoes Made?
Adidas boasts a global shoe manufacturing footprint, with 540 independent footwear factories.
Since its establishment, Adidas has grown exponentially from a small enterprise of 47 employees to a dominant sportswear producer in Europe.
Adidas's manufacturing footprint spans 69 countries worldwide, with an extensive range of factories producing country-specific sportswear and equipment.
The supply chain employed by Adidas is multi-tiered, comprising various business partners.
Africa hosts 24 factories, predominantly in South Africa, Swaziland, and Lesotho. Madagascar, Mauritius, and North Africa also accommodate a few factories.
Asia has the highest concentration of Adidas factories, with China alone hosting 27% of all factories.
India, Indonesia, and Vietnam follow China. And the remaining factories are among countries such as Japan, Taiwan, Thailand, Korea, Cambodia, and Pakistan. In the Middle East, Turkey leads with 13 factories.
In Oceania, Australia experienced a drop from 10 factories in 2009 to 3 in 2010. Meanwhile, New Zealand's count declined from 5 to 1 in the same period.
Europe has a proliferating number of Adidas factories, especially in Germany.
Countries like the UK, Italy, Spain, and Sweden also host many factories, as do Central and Eastern European countries like Belarus, the Czech Republic, Lithuania, Moldova, Hungary, and Poland.
Finally, America holds a substantial number of Adidas factories, totaling 215. The United States leads, and Canada and Mexico follow. In South America, Brazil hosts the most factories.
China
China became a key player in Adidas's global supply chain in the early 1990s.
Transitioning to the prime manufacturing hub for the brand, China now proudly hosts 337 factories.
These factories, a mix of Adidas-owned and third-party contracted facilities manufacture various Adidas products, from golf shoes, and the classic Superstars to Yeezy to basketball shoes.
China has become the brand's most significant production base, accounting for over 25% of product manufacturing.
Aside from being a critical production center, China also stands as a key consumer of Adidas products, having over 12,000 stores nationwide.
Adidas's focus on contracting facilities to utilize superior craftsmanship and low production costs has led to a significant concentration of its factories in China.
Chinese abundant and affordable workforce and advanced production facilities align perfectly with the company's strategy.
Check more: Where Are Xero Shoes Made?
Vietnam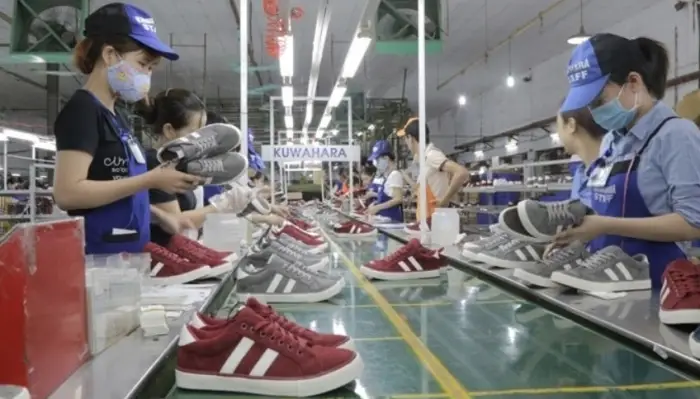 Vietnam serves as a critical manufacturing country for Adidas.
From running shoes to basketball shoes and sandals, most of the original Adidas shoes are manufactured in Adidas factories within Vietnam.
Since 1997, Adidas has established a strong footwear manufacturing presence in Vietnam, utilizing around 76 factories. By 2021, there were  40% of Adidas shoes made in Vietnam.
Vietnam's burgeoning production industry is the world's most abundant workforce and minimal production costs. It is a significant reason behind Adidas's substantial manufacturing footprint in the country.
The past decade has seen a significant shift, with Adidas relocating a large portion of its supply chain from China to Vietnam.
This change was part of a trend in the garment and apparel manufacturing sector as wages increased in China.
Read more: Why Are Yeezy So Expensive?
Indonesia
Indonesia is one of Adidas's main production hubs in Asia, along with China, Vietnam, and India.
Established in the late 1980s, the country boasts 79 Adidas factories, contributing nearly 10% to its global footwear production.
Adidas has cultivated strong ties with local suppliers and manufacturers, allowing it to deliver top-tier footwear products at competitive prices.
Additionally, Adidas has instituted several training centers to ensure its workforce is up-to-date with cutting-edge production methods and technologies.
Germany
Germany serves as the key for the Adidas shoe design and production. Only high-end and limited edition shoes are exclusively made in Germany.
By 1993, Adidas had shut down 9 of its 10 German shoe manufacturing facilities, moving the bulk of its production to Asia.
In 2017, Adidas brought a significant portion of its production back to Germany, primarily run by robots.
The progress allowed reduced shipping time and rapid delivery of fresh styles. It was also a strategic response to the increasing wages in Asia.
Despite these advancements, Adidas decided to close these factories in 2020.
After that, Adidas continued experimenting with manufacturing processes at its adiLab site in Scheinfeld, Germany.
India
India ranks third in the production chain of Adidas footwear.
Since entering the Indian market in 1990, Adidas has experienced significant growth, with the region accounting for nearly 6% of its overall production.
There are over 30 factories across India to produce millions of Adidas shoes.
Adidas shoes are highly sought after in India. To capitalize on this demand, the brand has pursued various marketing strategies.
These include sponsorship deals with renowned Bollywood personalities and professional cricket players.
Indian-made Adidas shoes are available online across different platforms and in retail stores.
Brazil
Brazil is the key production facility for Adidas shoes in the South American market. Most Adidas shoes circulating in this region are in Brazil and Argentina.
15 out of 25 factories in this country are responsible for Adidas footwear.
Shoe production in Brazil is more cost-effective than in its neighboring countries, which is particularly beneficial for the company.
Furthermore, other major brands, such as Nike and Puma in Brazil, solidify Adidas's regional establishment.
Other Countries
Besides its main manufacturing centers like China, Indonesia, and Vietnam, Adidas also has factories in Argentina, Lesotho, and the United States as of 2023.
Moreover, Adidas extends its production footprint to other nations such as the Philippines, Turkey, Pakistan, Ukraine, Hungary, Japan, Spain, Canada, Chile, Costa Rica, Tunisia, Slovenia, Madagascar, Mexico, Romania, and Korea.
Who Owns Adidas Now?
After Horst Dassler, Adolf Dassler's son, died in 1987, the ownership of Adidas changed hands from the family.
Nowadays, the renowned brand is under the umbrella of Adidas AG, an international conglomerate held by various investors.
The German football club Bayern München and the Austrian fitness firm Runtastic are majority shareholders of Adidas.
How Are Adidas Shoes Made?
Adidas applies the cold cement technique in most of its shoes.
All Adidas athletic shoes use this technique in production, from the classic Adidas Samba to the latest Adidas Ultra Boost.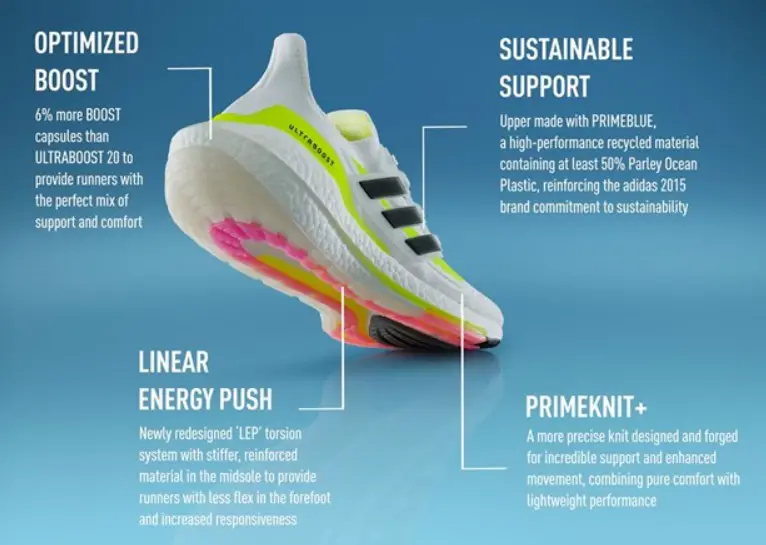 It accommodates contemporary lightweight materials such as plastic, foam, and mesh bonded to the shoe sole at low temperatures.
The shoe upper can be prepared with a Strobel bottom for running shoes. As the outsole envelops the edge upper, thus making the footwear lighter and more flexible.
The shoe upper is softened by steaming. After that, the last is inserted and pulled taut.
Once the last is firmly inside the upper and temporary shoelaces are secured, the upper is cooled to shrink it tightly around the last.
FAQs
1. Where Are Adidas Superstar Shoes Made?
Most Adidas Superstar shoes are produced in Vietnam, China, and Indonesia.
2. Where Are Adidas Yeezy Shoes Made?
Adidas Yeezys are produced in China and the United States. As a subsidiary of Adidas, Yeezy production has been taking place in the United States since 2021.
3. Where Are Adidas Golf Shoes Made?
Adidas produces most of its footwear, including golf shoes, in several Asian nations. Most of its golf shoe manufacturing is in China and Vietnam, with some production in Indonesia and Taiwan.
4. Are Adidas Shoes Ethically Made?
Adidas has taken significant strides to ensure ethical manufacturing processes. It has a strict code of conduct known as 'Workplace Standards' that all its suppliers must adhere to.
Moreover, Adidas plans to minimize its environmental impact. It plans to switch from leather to recycled polyester in all products by 2024.
5. Are Adidas Shoes Made From Recycled Materials?
Adidas has launched a commendable initiative named 'End Plastic Waste'. It aims to use 100% recycled polyester in all its products by 2024.
However, only some Adidas shoes are made from recycled materials. It is a gradual process, and the company consistently works towards its sustainability goals.
Final Words
In conclusion, Adidas shoes are manufactured worldwide, mainly in China, Vietnam, India, and Indonesia.
This production trend has been moved from China toward Vietnam due to the US-China tariff war and increased wages.
As long as you buy your Adidas sneakers from an authentic store, you can benefit from its strict production standards and technologies.