One of the distinctive features of the Adidas Yeezy by Kanye West is its exorbitant prices. To your surprise, the most costly Nike Air Yeezy 2 SP Red October went for $11,400.
Why are Yeezy so expensive? Let's discover factors contributing to the steep pricing of Yeezy sneakers.
Why Are Adidas Yeezy Shoes So Expensive?
Driven by Demand
Adidas Yeezys are seen as the epitome of fashion, luxury, and class, leading to high demand and exclusivity.
The huge fan base is always keen to get their hands on the latest and limited-edition models. They have created an ultra-competitive market where buyers are ready to shell out high amounts to own a pair of these trendy shoes.
For instance, new designs and colorways prompt fans to endure long waits in physical lines or online queues to secure their purchase.
This strong customer loyalty enables Yeezys to keep prices high while still achieving impressive sales numbers and retaining widespread popularity in fashion.
Scarcity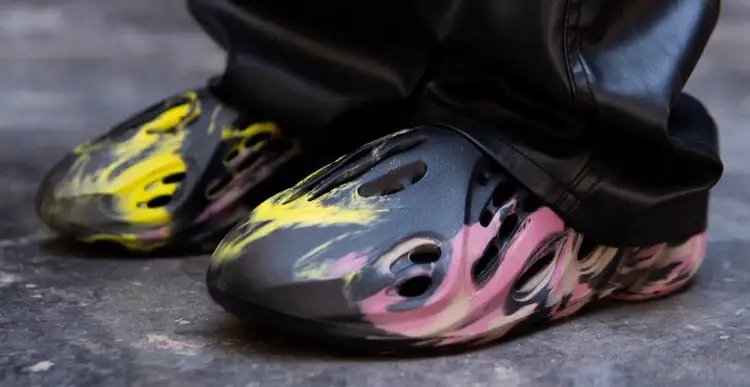 Adidas Yeezy keeps its specific models and colorways in short supply. This strategy cultivates an aura of exclusivity and urgency among its consumers, who are eager to stand out with their unique footwear.
The Yeezy Boost 350 V2 is limited to 5,000 pairs worldwide. This release generates a buzz for Yeezy fans, even celebs, to join the rush to get their hands on this masterpiece.
Check more: Yeezy Slides Pure Vs Bone: Which Is The Winner?
Premium Materials
Adidas Yeezy shoes boast premium fabrics and cutting-edge technologies like Boost cushioning mechanism and Primeknit uppers.
These technologies promise iconic superior comfort, performance, and longevity. These high-grade materials are more expensive than general ones, contributing to Yeezy's elevated retail price.
For example, Yeezy Boosts feature a technology offering unparalleled comfort to the wearer while maintaining a chic, trendy look.
Yeezy's target consumers value quality and are ready to pay extra for standout products.
Leading Technology
Adidas Yeezys are well-known for applying the leading technologies of Adidas, especially the Ultra Boost cushioning and Primeknit technology.
PrimeKnit is made of thermoplastic fabric and is used on the Yeezys' uppers. This exclusive fabric is super thin and flexible, requiring single strands to finish each shoe.
Thanks to the PrimeKnit, the shoe is lighter, resulting in less fatigue for your feet.
Ultra Boost is a cushioning technology between Adidas and BASF, a well-known chemical company in German. This cushioning was made in the heel of Yeezys and other Adidas footwear.
The heel comprises tiny, elastic pellets, ensuring maximum protection and support for your heel.
Ultra Boost, PrimeKnit, and other technologies promise iconic comfort, performance, and longevity to the Adidas Yeezys. These technologies make Yeezys more pricey than regular Adidas shoes.
Check more: Slave Shoes vs Yeezy Shoes
Celebrities Endorsement
The appeal of these sneakers is massively boosted by the endorsement of high-profile individuals. Kanye West is the face of the brand and is a significant influencer.
Meanwhile, many other celebrities have been seen sporting Yeezys. Stars like Kim Kardashian, Justin Bieber, Rihanna, and many others have been spotted in Yeezy footwear on various occasions.
Celebrity endorsement enhances its charisma and status in pop culture. This increased visibility boosts the demand, allowing the brand to retain its premium pricing.
Design Novelty
Each Yeezy release brings an innovative design, flaunting bold silhouettes, unconventional patterns, or distinctive colorways. All these unique design elements push the boundaries of stereotypical sneaker designs.
For instance, the Yeezy Boost 700 WaveRunner popularized the chunky "dad shoe" trend with its vivid colors and complex detail.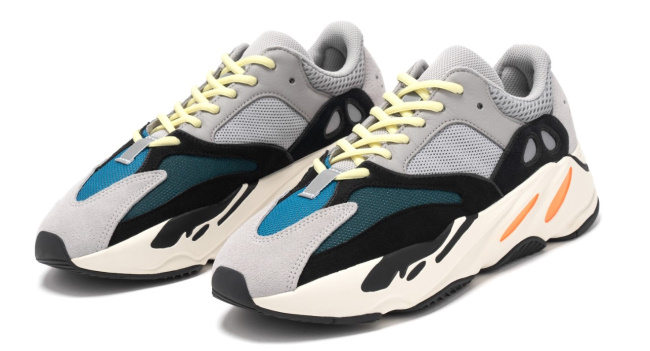 These groundbreaking design choices shape the perception of Yeezys. They are not practical footwear but avant-garde fashion pieces and artworks.
The exorbitant prices of Adidas Yeezys reflect more than just the production cost. Every unique design of them mirrors the creative value.
Distinctive Collaborations
Collaborations with renowned brands like Adidas and Nike yield unique, limited-edition footwear that blends distinct skills and style signatures.
All the collaborative models become innovative sneakers highly sought after by sneaker lovers.
A notable instance is the enduring collaboration between Yeezy and Adidas that birthed iconic designs like the Yeezy Boost series.
By associating with big names in the industry, Yeezy draws more attention and can demand steeper prices for their collaborative output. The hefty price tags are owing to the increased demand from fashion-conscious fans.
Design Customization
The Yeezy brand has an established reputation for providing customized features.
For example, Adidas Yeezy Boost 350 V2 offers many design variations of colors and patterns. This variety allows customers to express their individuality through their shoe choice.
The personalization option appeals to those willing to pay more for unique pieces that stand out in a sea of mass-produced shoes.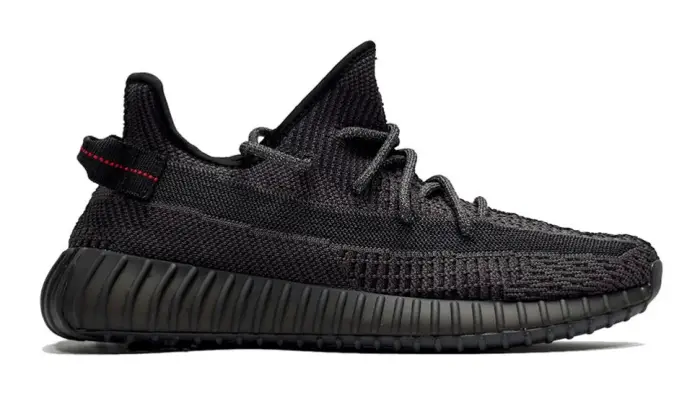 Impressive Resale Value
Limited production and high demand ensure that Yeezy sneakers often sell out shortly after release. This scenario gives rise to a robust secondary market.
Sneaker enthusiasts and collectors are ready to acquire these popular pairs at premium prices.
For example, specific Yeezy models are reselling at higher prices than retail prices on sites like StockX and Grailed.
This potential resale value has resulted in Yeezys being regarded as collectibles rather than trendy footwear.
Their esteemed standing within the fashion and collector communities helps maintain their high price tags in primary and secondary markets.
Brand Aura and Prestige
Adidas Yeezy has developed from the brainchild of acclaimed artist Kanye West to a beacon of cutting-edge fashion, innovation, and uniqueness.
Kanye West's reputation as a celebrated musician and style influencer is significant to the brand's offerings. This rapport enhances the allure of owning Yeezys, making it a coveted possession.
Yeezy's premium status and iconic designs allow it to fetch high prices as buyers are ready to pay.
Extensive Marketing Strategies
Yeezy's promotional activities involve influencer marketing and social media endorsement.
Kanye West gave premium Yeezys to celebrities to boost the appeal of his designs. Many Yeezys also appeared publicly through Kim Kardashian, Kanye's ex-wife, boosting sales and popularity for this sneaker line.
Additionally, Yeezy uses social media to tell its sneaker story. It also heightens anticipation for every product release with tantalizing previews and countdowns for product launches.
These marketing efforts attract broad attention to Yeezy shoes, sustaining their luxury status and validating their elevated prices.
10 Most Expensive Yeezy
Adidas Yeezy Boost 750 Chocolate/Gum – $999
Adidas Yeezy Boost 700 Solid Grey/Chalk – $1,200
Adidas Yeezy Boost 950M Duckboot Chocolate – $1,700
Adidas Yeezy Boost 750 Grey/Gum – $2,500
Nike Air Yeezy 1-36614 002 Zen Grey/Light Charcoal – $3,275
Adidas Yeezy Boost 350 MoonRock – $3,330
Adidas Yeezy Boost 350 Black – $3,400
Nike Air Yeezy 2 NRG Black/Solar Red – $6,000
Nike Air Yeezy 2 NRG Wolf Grey/Pure Platinum – $9,100
Nike Air Yeezy 2 SP Red October – $11,400
Final Words
The astronomical prices of Yeezy sneakers can be attributed to several factors, including the Kanye West association, celebrity endorsement, high market demand, and more.
Yeezys offer an exclusive piece of the celebrity's creative genius for ardent sneakerheads and Kanye West fans, making it worth the price. Yet, for others, the cost may seem unreasonable.