Cole Haan has maintained its position as one of the leading footwear players through its continuous changes and updates.
The company peaked at $18.0m in revenue in 2022, showcasing its successful adaptations in the changing fashion landscape.
Have you ever wondered: where are Cole Haan shoes made? Were these US shoes of yours made in their origin country?
Let's find the answer.
Cole Haan Shoes Overview
Cole Haan originated in Chicago, Illinois, in 1928. The company's headquarters are strategically placed in New York City and Greenland, New Hampshire.
The brand's name is derived from its founders, Trafton Cole and Eddie Haan.
Initially, the company was known as "Cole, Rood & Haan" and exclusively offered men's footwear.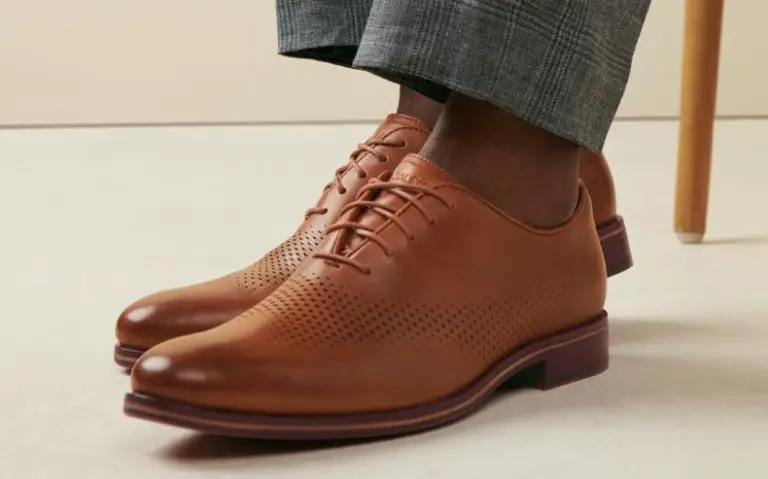 Over time, it expanded its product range to include men's and women's dress and casual footwear, belts, hosiery, handbags, gloves, scarves, hats, outerwear, and sunglasses.
Cole Haan has a sizable presence worldwide, with more than 300 stores across the Americas, Asia, and the Middle East.
Though its footprint is limited to South Africa, Istanbul, Australia, and New Zealand, the company effectively sells its products globally via its website and various international distribution partners.
Where Are Cole Haan Shoes Made?
Cole Haan shoes are produced in the United States, Italy, Brazil, Vietnam, China, and India. This worldwide manufacturing approach reflects the company's commitment to exceptional craftsmanship and superior materials.
Each manufacturing country of Cole Haan offers its unique blend of time-honored techniques and artisanal quality, contributing to the distinctive style and premium quality of their footwear.
Whether hand-stitched in Italy, assembled with precision in Vietnam, or hand-crafted in the US, every pair of Cole Haan shoes embodies the brand's dedication to excellence.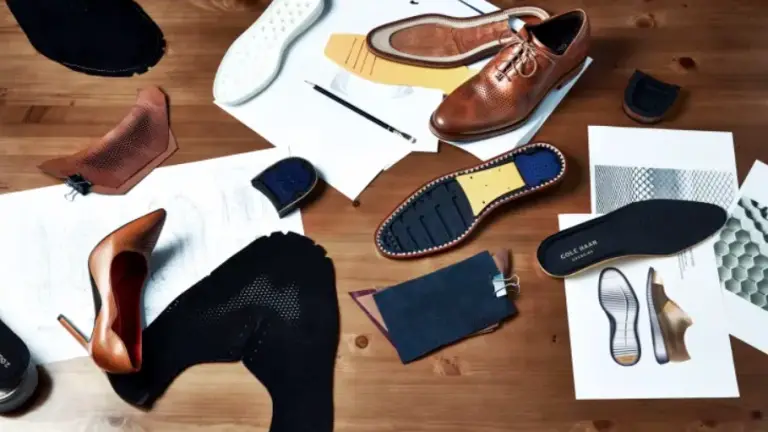 United States
Cole Haan was founded in 1928 and was steeped in America's rich shoemaking heritage.
Utilizing a facility in Lewiston, the company initially crafted its shoes domestically.
However, due to the laborious and time-consuming nature of shoe manufacturing, Cole Haan moved its production abroad to reduce costs.
In 2016, Cole Haan revealed a fresh collection of artisanal leather loafers and oxfords, all meticulously handcrafted in the quaint town of Lewiston, Maine.
This initiative marked the company's recommitment to the artisanal craftsmanship of its past while leveraging the expertise of local specialists.
Throughout its existence, innovation has been a cornerstone for Cole Haan.
The company established a Global Innovation Center with cutting-edge testing equipment and 3D modeling machinery.
It redefines traditional shoemaking by assembling a team of experts in industrial design, biomechanics, material science, and engineering.
This innovation led to the birth of the GrandRevolution line, bringing the comfort and flexibility of sneaker technology to men's oxfords and women's pumps.
The line boasts outstanding cushioning, advantageous lightness, and unmatched breathability.
Check more: Where Are Adidas Shoes Made?
China
Cole Haan has been largely reliant on China for its footwear production. However, there has been a gradual shift in production from China to other Asian countries like Vietnam and India in recent years.
China now accounts for the manufacture of less than 15% of Cole Haan's shoes and handbags.
However, China still serves as the key material supplier of Cole Haan. Cole Haan's non-Chinese manufacturers source materials from this country.
Vietnam
Cole Haan is expanding its sourcing alternatives in Asia, with Vietnam emerging as a viable substitute for China.
India
India holds significant importance as a rapidly expanding market with a favorable inclination toward American brands.
It serves as a global export hub for Cole Haan.
India manufactures numerous products distributed in the US and other primary markets.
The role of India is not confined to production – it also stands as a crucial consumer market for Cole Haan.
Other Countries
Cole Haan's global production network extends to include Italy and Brazil.
Opting for an international manufacturing approach allows the company to capitalize on reduced labor expenses while effectively meeting surges in consumer demand.
Who Owns Cole Haan Now?
Cole Haan is now under the control of Apax Partners. This global private equity firm acquired the brand from Nike at $570 million.
Nike took over Cole Haan in 1988 for $80 million and then divested itself of the brand in 2012. This move aimed to concentrate more on Nike and other synergistic brands.
After the acquisition, with the leadership of Jack Boys, who was instrumental in converting Converse into a global lifestyle brand, Apax has plans to expedite growth domestically and abroad.
This deal was aligned with Apax's successful history in the international footwear, apparel, and accessories industry.
How Cole Haan Shoes Are Made?
The Manufacturing Process
The manufacturing process of Cole Haan footwear revolves around two primary stages.
Initially, leather is cut into various forms and sizes per the shoe design. It is then conditioned and treated to enhance its softness, durability, and resistance to water and stains.
The subsequent phase involves stitching the prepared leather pieces using different methods, including machine and hand stitching, depending on the shoe design and type.
Following this, the sole – made of rubber, real leather, or other materials considering the shoe's function and style – is affixed to the shoe via gluing or sewing.
The "Flowerfoam"
As the fashion industry witnesses a shift towards casualization, Cole Haan has transitioned from its traditional formal-wear roots towards a more athletic and casual footwear style.
In line with this, the brand launched its first sustainable sneaker composed of 25% recycled materials and a unique outsole technology crafted from dandelion rubber, aptly named "Flowerfoam."
The introduction of this new dandelion rubber was a part of Cole Haan's subtle repositioning strategy.
The "Grand.OS"
The brand also introduced various proprietary materials over the years. In parallel with different product changes, Cole Haan experimented with a new sneaker-centric store concept, the Grand Store.
ZeroGrand is a typical collection under Cole Haan using the innovative Grand.OS engineering and design to provide unparalleled style and comfort.
Grand.OS replaces conventional heavy steel shanks with an engineered cushioning compound, reducing the shoe's weight and making it more versatile.
The Original Grand Short Wingtip shoe also embodies Cole Haan's commitment to style and comfort. This classic wingtip Oxford shoe features a luxurious look and texture.
Final Words
In conclusion, most Cole Haan shoes are manufactured in Asia, with China, Vietnam, and India being the primary manufacturing hubs.
By leveraging skilled craftsmanship and cost-effective production across these countries, Cole Haan ensures the delivery of high-quality footwear of appreciation and trust.