Seeing how the sales of Nike's Jordan have skyrocketed thanks to "Retro" products, we might ask: What does Retro mean in shoes and why is it gaining so much attention?
After this quick read, you will no longer be a newbie in the sneaker game!
What Does Retro Mean In Shoes?
In short, "Retro" refers to a classic design having a re-release.
These shoes usually retain the original aesthetics and design features while adopting changes in production technologies and materials.
Nike Air Jordan has a deeper connection to this term compared to other brands.
The first time we heard about Nike Air Jordan was in 1994, with the appearance of Air Jordan 1.
It had upgraded features and the same colorways as what Michael Jordan wears on game days and immediately became a big hit, leading to the release of 27 other versions.
Knowing how high these shoes are in demand, Nike relaunched them later, with newer technologies and different materials in use.
Despite not being the original products, they all succeeded due to Michael Jordan's influence as well as the reputation of the first releases.
Both fans and collectors are usually very hyped up about Retro shoes because they have the opportunity to own an iconic sneaker model or revive the nostalgia by experiencing it once again.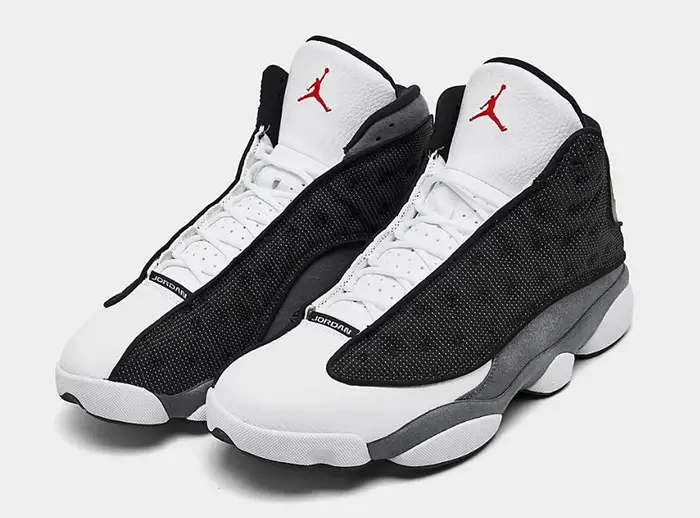 Check more: What Does PS Mean In Shoes?
Are Retro Shoes Fake?
For the record, retro shoes are 100% authentic, even though they are slightly different from what we usually come across. Therefore, we are bound to research carefully before judging.
How To Distinguish Real vs. Fake Retro Shoes?
As well-known as the high-end brands are, it's inevitable that unofficial manufacturers would try to imitate them.
Fortunately, if we know where to look, spotting the differences between real and fake products is not that difficult.
Check The Box's Quality
The authentic boxes are very sturdy and robust. Even if you spend so much time inspecting them, you won't see any gaps that shouldn't be there.
The lid and the box fit without a miss, both of them carrying the logo and symbol of the brand. Both the box and the label should have consistent textures and colors.
Inspect The Logo
The logo shouldn't have any false proportions or faded spots. If it comes with words, there shouldn't be any letter misspelled or out of line.
You should double-check the brand's logo on the official website as well. It has to be identical to the logo on your box.
Find The Manufacturing Sticker
On the side of the boxes, you will often see a sticker. It contains information like the size & color scheme, the model's name, and the manufacturing country.
All of them should be written in perfect grammar with consistent fonts and spaces.
The sticker should also be plastered on the box flatly with no bubbles beneath. It couldn't be distorted or wrinkled.
Anything failing to meet the standard would be an alert of fake shoes.
Spot The Serial Number
Each authentic pair of shoes usually has a unique serial number associated with it only. You can find these nine digits next to the manufacturer.
You need to make sure the number on your box is the same as what you see on the website before purchasing or unboxing it. It is for your benefit!
Retro Shoe Examples
While Air Jordan is the most popular if we are discussing Retro shoes, many other brands also have something similar. And they have good reasons to do so.
More and more sneaker lovers are born every day, though they might have been there when an iconic sneaker model was introduced to the world.
Likewise, the veterans might have experienced that design already, and now they want to relive that memory.
Some of the most well-known Retro shoes from various brands that you might want to consider.
Adidas Stan Smith
From tennis footwear to a game-changer in basketball, the Retro Stan Smith is proud of its flat but sturdy sole.
Compared to the original version, the Retro uses recycled materials and upgrades its design features for the better.
Check more: Where Are Adidas Shoes Made?
Waffle Trainer 2
The first release was one of the most well-known sneakers by Nike, and the Retro version keeps its outstanding sole.
Puma Super Liga
The low-profile sneakers of Puma had their prime time in the 80s but the brand has no reason to not bring it back when it is so versatile for daily wear, training, or stylish mixes.
Converse Chuck Taylor All-Star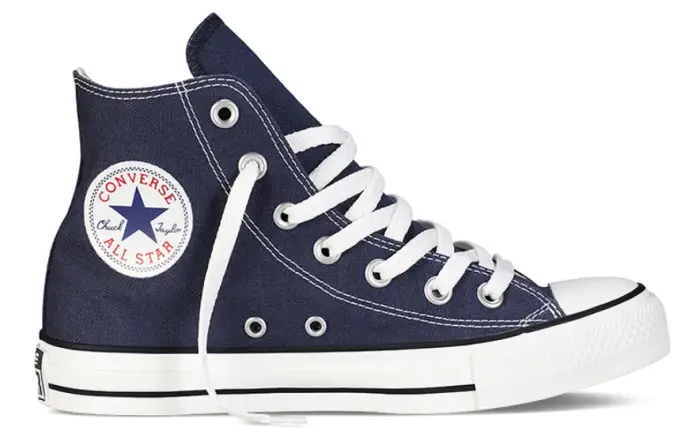 Who doesn't know about the famous combination of rubber and canvas that is still in use today?
It has valuable upgrades now, and you won't ever regret getting a Converse pair.
FAQs
1. What Does Retro Mean In Sneakers?
Sneakers are solely a category of shoes, hence the definition of retro applies to them as well.
Retro sneakers are the re-released version of a sneaker model that has been introduced to the market before, giving people a second chance to own their favorite design.
2. Why Are Retro Shoes Popular?
Retro shoes are highly sought after because they mean another chance for sneakerheads to grab something memorable and valuable in the history of shoes.
However, customers stay with Retro shoes for the quality. They have premium materials, impressive colorways, and unique elements in design.
Furthermore, they have a timeless and versatile look that you can mix and match in various outfits.
A good example is Air Jordan. They never fail to stir excitement among customers because they are closely associated with the legendary Michael Jordan.
He is a legend in basketball and his fame contributes to the appeal of these shoes, yet no one can deny how high-quality these shoes are.
3. What Is The Difference Between RETRO And OG?
Basketball and sneaker fans are not strangers to the terms OG and Retro, though they might still get confused seeing these tags.
A quick explanation: RETRO refers to a sneaker model being released for the second (or more) time, while OG is the first time or the original release of that model.
However, Retro shoes aren't completely the same as OG shoes. And, we can enumerate some noticeable differences:
On the market, OG shoes always have a higher value since they are more authentic.
For collectors, OG is also the preferred choice because it is simply irreplaceable. All Retro shoes must have their OG release but an OG product doesn't always need to have its Retro version.
Jordan OG shoes come with the Nike logo, while Jordan Retro shoes have the Jumpman logo.
Although Retro shoes usually have minor changes in materials and technologies, OG's overall quality is still a force to be reckoned with.
Final Thoughts
Now that you have known Retro shoes' meaning, you can quickly figure out what makes a shoe a Retro!
They have to come from an OG product that succeeded and left an impact in the past, thus they are nowhere near a replica or counterfeit.
Customers now have more accessibility to desirable products at a reasonable price!