Hey Dudes shoes are widely known for their superior comfy and breathability. So, do you wear socks with Hey Dudes shoes on all occasions, and why? Let's learn more about this shoe brand to know whether you need to mix them with socks or not.
What Are Hey Dudes?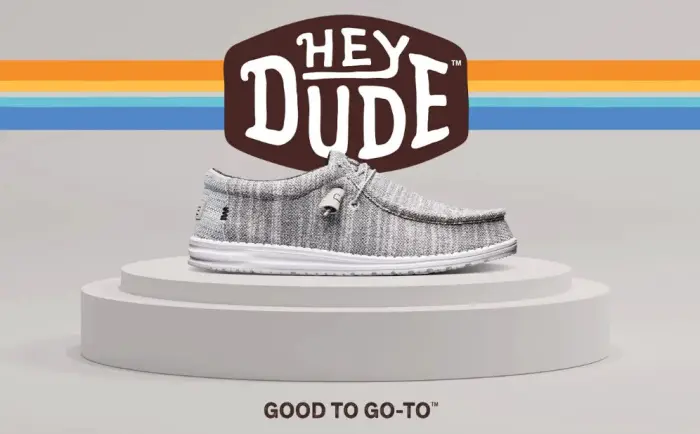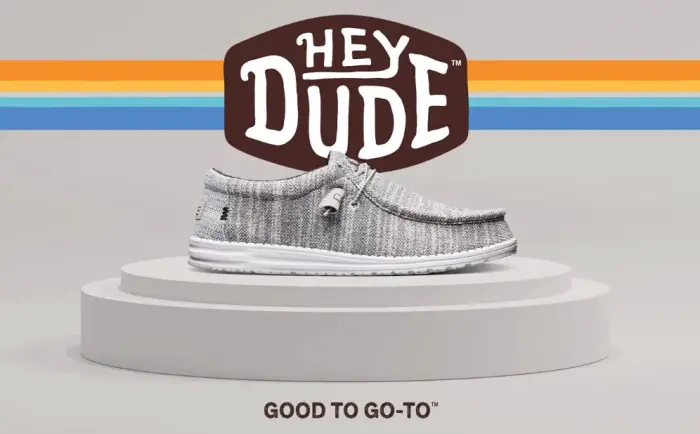 Hey Dude was founded in 2008 in Italy by Alessandro Romano. With a passion for cool casual shoes, Alessandro started making some custom shoes and got great responses from his family and friends.
In 2010, Hey Dude entered the U.S market, then became popular worldwide. Nowadays, Hey Dude has over 12 years of serving customers in Japan, Canada, and Australia. On December 23rd, 2021, Hey Dude was acquired by Crocs, aiming to improve its comfort footwear products.
Hey Dude shoes are known for their high-quality fabrics, user-comfort design, and various style choices. Everyone, from men and women to teens, can find their favorite pair of Hey Dudes shoes. These shoes are also affordable and easy to wear on all occasions in your daily life.
Do You Wear Socks With Hey Dudes Shoes?
The simple answer is that it depends. In other words, you can wear Hey Dude shoes with or without socks for the following reasons.
Wear socks with Hey Dudes shoes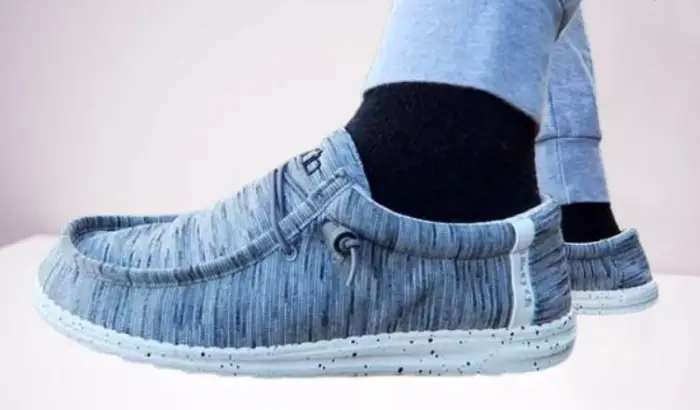 Wearing socks with Hey Dude shoes keeps your feet stay warm in chilly or cold weather. A fluffy pair of socks acts as insulation to avoid heat loss on your feet.
Moreover, wearing socks with shoes helps widen blood vessels, and improve blood circulation. Thus, your overall body can release more heat through your skin. When being kept warm, you can protect yourself from getting a cold or flu.
Socks are an essential part of a neat outfit, especially if you are wearing pants and shoes. They help hide your ankles from public view. No one wants to see that!
So, next time someone compliments your Hey Dude shoes, make sure that you are wearing appropriate socks that are well matched with your shoes.
Socks are not only fashion items, but they also protect your feet from injuries and pains. Soft, high-quality socks offer added cushioning to your feet, protecting them from sharp edges inside the shoe.
If you use socks with your Hey Dude shoes for walking or running daily, socks will prevent the feet from rubbing against the shoes. Hence, you won't be worried about having scars, bruises, or chafing at the end of the day. Moreover, socks lessen the risk of cracking or itching on the feet for elderly people.
Wearing Hey Dude shoes with socks helps maintain good hygiene for your feet. There are approximately 250,000 sweat glands on our feet. And socks keep our feet dry by absorbing any excess perspiration or moisture inside the shoes, thus preventing the growth of bacteria and fungi. When being kept dry and clean, our feet are always in good hygiene with no bad odor.
Besides, socks make shoe cleaning much easier. You can change your socks daily, and wash your Hey Dude shoes regularly in the washing machine.
Wear Hey Dudes shoes WITHOUT socks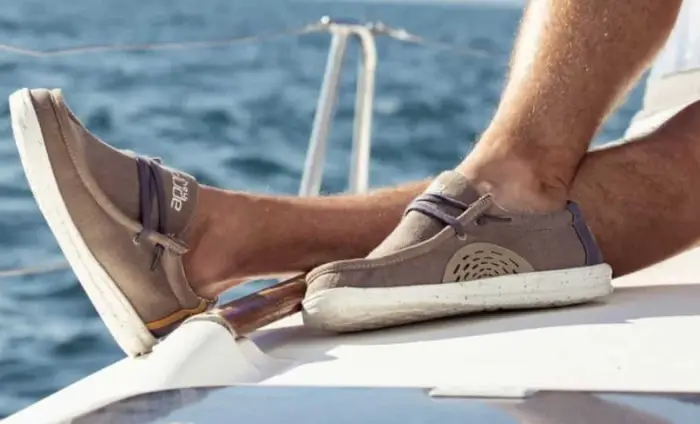 As long as you can always keep your feet dry and comfortable, you can wear Hey Dude shoes without socks. Besides, Hey Dude shoes themselves are designed with customers' comfort in mind, making them ideal for all-day movement.
Comfortable & breathable design
All shoes of Hey Dudes are designed to maximize your comfort in all kinds of weather, lifestyles, or activities.
The shoes' uppers are made of either classic canvas or stretchy textiles. This signature textile allows your feet to move with confidence. Plus, this upper also acts as a shock absorbent to prevent sharp and hard objects from hurting your feet.
Not only the upper, but the insoles of Hey Dude shoes are also firm cushioning, allowing you to move with freedom and comfort all day long.
First, their memory foam insole and the foam lining absorb shocks. Second, the lightweight EVA sole improves your traction when walking on wet, rough, or slippery terrain.
Thus, if your job involves a lot of outdoor movement, or you are experiencing foot pains like plantar fasciitis or Achilles heels, you should get yourself at least a pair of Hey Dude shoes as your safety footwear.
The weight of a shoe determines its range of motion. Hey Dude shoes are among the most lightweight shoes on the market. A Hey Dude shoe weighs only 150 grams, while that of other brands weighs around 270-290 grams.
Customers of Hey Dudes said that walking in their shoes sounds like walking barefoot. For this reason, you can choose to wear Hey Dude shoes with or without socks for added protection.
Fitting is an important criterion you should not ignore when looking for new shoes. While other shoes use laces for a tight fit, Hey Dude ones use elastic bands to customize your fitting. Thanks to its unique mechanism, you can adjust your shoe's fitting in a blink.
You can have a strong grip when doing gardening jobs during the daytime, or a tighter fit when jogging at night. Moreover, you can always keep the shoes in their proper fit, even after years of wearing the shoes.
Extra tips:
If you wear Hey Dude shoes in warmer weather without socks for an extended period, your feet might have an annoying smell. Below are some tips to avoid this inconvenience:
Remember to wash your feet thoroughly after removing the shoes;
Keep your shoe sweat-free;
If you notice a foul smell from your shoes, wash them immediately;
Use crumbled paper or baby/foot powder to absorb the moisture and sweat inside the shoes.
What Socks To Wear With Hey Dudes?
If you decide to wear Hey Dudes with socks, you should choose a high-quality pair of socks that have the following characteristics:
Style: low-cut, non-slip socks are the best kind of socks to wear with Hey Dudes. These socks ensure keeping your feet and your heels in one place.
Material: socks that are made of natural fabrics like cotton are always preferred for their superior breathability and sweat absorption. You can also choose socks that are made of 80% cotton and 20% other fabric (like spandex). But avoid synthetic materials if you don't want to walk in wet shoes on hot summer days.
Sizing: always go for thin socks if you live in warm climates since they provide you with added comfort and help avoid blisters.
Here are some sock suggestions for men and women to wear with Hey Dudes.
Socks for men
Jormatt Genuine Socks: Jormatt Genuine socks can go best with low-cut shoes like sneakers, boat shoes, dress shoes, and loafers. The rear grip of these socks hugs your feet tightly and doesn't easily fall apart into the shoes. Plus, these socks are affordable, durable, and applicable for all occasions. They are not too thick or thin, making them a first-in-mind choice for all kinds of weather.
Boat Socks: non-slip, low-cut Boat socks help your feet stay firmly and hug your heels tightly. These socks are made of 100% cotton to keep your feet dry and odor-free all day. You can mix Boat socks with shoes and sneakers of all brands.
Socks for women
Eedor Socks: these socks are consisted of 80% cotton and 20% spandex, making them stretchy, breathable, and soft for your feet. Their extremely thin construction, along with an elastic band on the heel and a silicone grip, make these socks a must-have for everyday outfits. The Eedor socks are available in three sizes and different color choices.
Pareberry Socks: if you are looking for a comfortable pair of socks for walking in this autumn, the Pareberry Socks won't disappoint you! These socks are available in 5 colors (white, beige, black, light grey, and grey), which can easily be mixed with all outfits in your wardrobe. Their 85% cotton allows your feet to breathe and be kept dry all day long. The top of the socks has thick cushions, preventing them from breaking or having holes in them.
FAQs
1. Can Hey Dude shoes get wet?
Yes, Hey Dude shoes are not completely waterproof so they can get wet even though they won't be ruined by water. Their uppers are made of canvas and stretched cotton, allowing them to be waterproof well. However, the inner memory foam insoles are not waterproof, so you need to clean your shoes frequently to keep them in good condition.
2. Can you wash Hey Dude shoes?
You can wash your Hey Dude shoes either by hand or by using a washing machine. After washing, let them dry naturally in a well-ventilated area to clear any annoying odors.
3. Can wearing Hey Dudes without socks make your feet stink?
When being used for a long period without socks, Hey Dudes can make awful smells. You can either wear socks to absorb the sweat and moisture or wash your shoes regularly to keep them clean and smell-free.
Final Words
In sum, you can wear Hey Dudes with or without socks, provided that you wash them regularly. All shoe models of Hey Dude are designed to wear barefoot or with socks. However, socks are still preferred to protect your feet from outer shocks, infections, awful odors, etc. They are also interesting accessories that can refresh your outfits.