For marathoners and runners, Brooks vs On Cloud running shoes always make such an intense battle.
When both brands know what customers need and how to create the best products on the market, from where should you start to find the most suitable footwear for yourself?
Brooks vs On Cloud Differences
The most prominent difference you can notice in these two brands is the outsole.
Brooks has nothing but a durable upper for it, so their shoes always have amazing longevity.
On Cloud shoes expose more foam instead of mere rubber for specialized designs.
Upper design
Mesh has become a favorite material for the shoe's upper of various brands because of its lightness, breathability, and stretchiness. But it doesn't mean Brooks and On Cloud have identical uppers.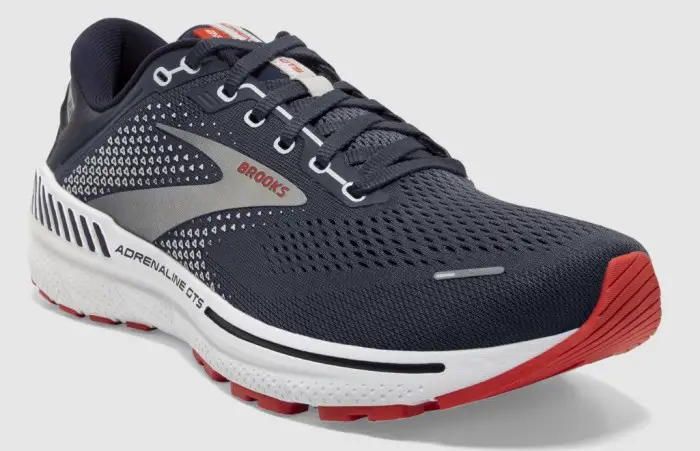 You can say Brooks is more traditional with their upper due to the common lacing system and sometimes the comfy sock liner.
Nonetheless, a lot of buyers know of Brooks for the roomy toe box because it tends to fit so well for people with wide feet.
On the other hand, On Cloud uses sock liners more frequently for a slip-on design. Their lacing system is bungee-style. The laces stay in place, hence many users find On Cloud convenient to wear at all times.
Read more: Where Are Brooks Shoes Made?
Midsole
Brooks might not win the appearance contest, yet the different types of foam they have to offer are something one cannot look down on.
DNA Loft: The most well-known material of Brooks' outsole is DNA Loft – a combination of EVA, rubber, nitrogen, and air that creates a springy feeling and a boost for runners.
DNA Amp: A more responsive choice with 20% extra energy despite lacking some softness.
BioMoGo DNA: It is the in-between option for people who want some of Loft's softness and Amp's energy boost.
Meanwhile, On Cloud relies on the patented Helion superfoam with CloudTec. According to the brand's promotion, Helion has the perfect balance between strength and softness.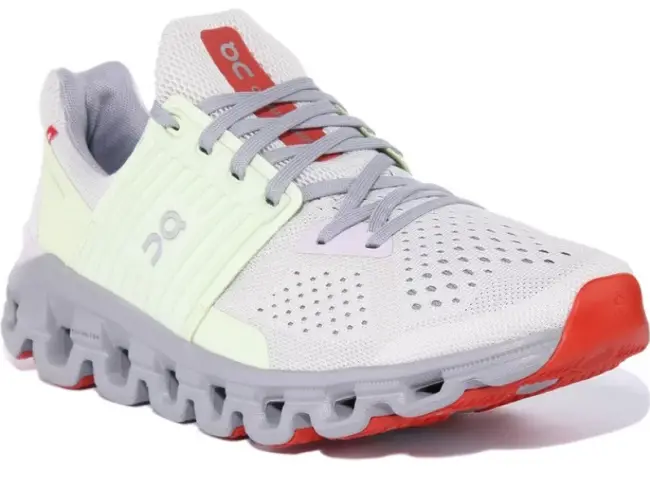 Using the signature air bubbles as the core, they build alternating layers of flexible foams and rigid sections. So, the runners can feel the tenderness on their feet while the shoes are still responsive to their movements.
Outsole
Brooks loves using a generous amount of rubber for their outsole and has a patented TrailTrak rubber that provides more traction on wet terrains and resistance to sharp objects.
Therefore, their shoes have become a good choice for nurses and also gained a reputation as one of the most durable footwear on the market.
Compared to Brooks, On Cloud is more deliberate with how much rubber they put on the outsole. Their priority is offering enough traction and simultaneously maintaining that "cloudy" experience.
Brooks vs On Cloud Sizing
Brooks and On Cloud both suggest customers stay true to size. If you have wide feet or prefer more room inside your shoes, going up half a size is the right way to go.
However, it's important to note that Brooks offers more sizes and widths to choose from.
Between these brands, Brooks spares more space in the toe box, so you can consider it when searching for an appropriate size.
Cushioning
With the CloudTec Superfoam, On Cloud fears no competition regarding cushioning. They make sure the landing experience is always amazing for all runners and the softness is something you can use for standing all day.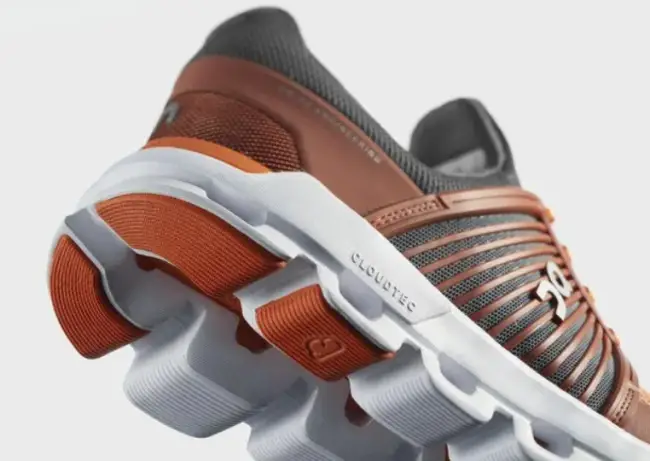 Even though cushioning isn't Brooks' specialty, they still have the DNA Loft for people who seek some cushion among durability and responsiveness.
Durability
Despite not looking like the most flashy shoes, Brooks is undoubtedly more durable than On Cloud.
The way they use rubber for the outsoles indicates an unbreakable footwear. Hence, their shoes are often expected to reach 500 miles without any problem.
In contrast, On Cloud specializes in their designs for a purpose, so diverse training methods might cause them to fall apart sooner than you think. The exposed foam on the outsoles is another reason for its vulnerability.
Stability
With the GuideRails system, Brooks promises to decrease pronation risks and preserve the runner's signature posture. Combined with the ample support, it is quite understandable why many Brooks' products are tagged with GTS – "go-to-support".
While Brooks is very popular for support and stability, the same couldn't be said about On Cloud.
Although some On Cloud designs can be beneficial for plantar fasciitis with heel features and ventilation, they won't provide enough if you are a veteran runner.
Price
The price ranges of Brooks and On Cloud are extremely similar. Nevertheless, you will find a few products under $150 at On Cloud, while Brooks stays under that limit with the exceptions of some premium releases only.
Comparison Of Specific Models
On Cloud Monster vs Brooks Glycerin
Even for the high standard of comfort in On Cloud, Monster is still a formidable contestant with the understated midsole of a 30mm stack. Thanks to the rocker design and the tender sock liner, runners can conquer miles easily.
On the other side, we have Glycerin, the model with top-notch cushion among Brooks products. It uses the famous DNA Loft with nitrogen infusion and ends up "as soft as butter".
Brooks Adrenaline GTS vs On Cloudrunner
Standing for "go-to-support", Adrenaline GTS is nearly second to none when discussing stability.
It is known for fixing pronation issues decades ago and it thrives until today. Customers appreciate it for curtailing the rotation of the foot lateral as well as vote for it as top-tier footwear amidst running shoes.
Cloudrunner is also a star in its brand. It comes with various features to ensure your feet won't be in the wrong positions.
Among On Cloud shoes that are not highly acclaimed for stability, it is a decent option for loyal buyers who stick to the brand for the style and the cushioning.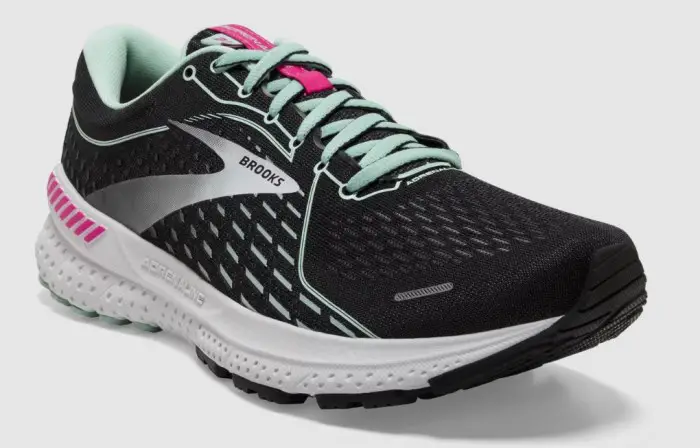 Check more: Brooks Adrenaline GTS 22 vs 21: In-depth Comparison
More About Brooks
Brooks is the older brand of our two candidates with over one hundred years of experience in the business.
After such a long time, the company finally decided to concentrate on running shoes and innovative technologies to enhance their products.
Furthermore, Brooks came up with the "Run Signature" concept, which points out that no runner is the same as another. They all have an exclusive path of motion, and Brooks wants to produce the best footwear for every runner trusting them.
A signature from Brooks is the GuideRails system, which recognizes the runner's habitual path and ensures their feet, ankles, knees, and hips stay on the right track.
To excel even more, they invest in researching and coming up with distinctive cushioning technologies: DNA Amp, DNA Loft, and BioMoGo DNA.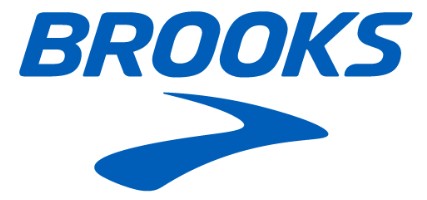 Pros & Cons of Brooks Shoes
Something Brooks never messed up is the cushioning. The materials and the technologies incorporated into their products ensure the customers will receive the best cushion and support for intensive activities.
The activities you are engaged in won't be enough to wear out Brooks shoes because the high-quality materials and the smart structure result in amazing durability.
Despite the higher price than average, Brooks footwear is meant to stay with you for a very long time.
The next advantage Brooks creates for themselves is the variety of widths and sizes that allows them to be accessible for customers of all genders, foot types, and ages.
What holds us back from Brooks at times is the shoes feel a bit heavy, especially for newbies. They might also find the structure stiff and not molding to their feet immediately.
About On Cloud
On Cloud was established in 2010 and was based in Switzerland originally, intended to be a brand for athletic equipment.
In the field of running shoes, On Cloud quickly made a name for itself due to the amazing performance approved by popular athletes all over the world.
The most outstanding feature of On Cloud is they live up to the name and insert air pockets in their Superfoam soles. By doing so, they expect to give their customers a satisfying experience, as if they are walking on clouds.
Aside from the cutting-edge midsole, On Cloud is also loved for its simple yet impressive aesthetics, the ventilation of the uppers, and the overall ergonomic construction.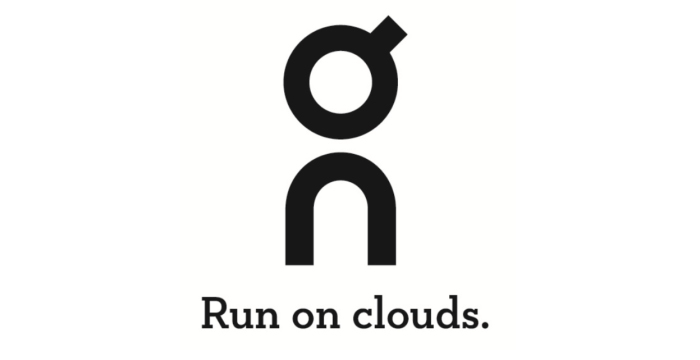 Pros & Cons of On Cloud Shoes
If the weight and the softness of the shoes are a problem for you, On Cloud will solve your dilemma in a blink.
The chosen materials allow them to feel extremely light with every step you take and move flexibly with the position of your feet.
The level of ventilation you can find in On Cloud will leave you in awe because these shoes remain breathable without sacrificing support and stability.
However, the kind of cushioning you get from On Cloud is not tender. The firm midsole can be a little uncomfortable for new runners.
Also, you will have to be very careful when sizing for On Cloud shoes because they don't have as many sizes and widths as Brooks. Hence, they won't be able to respond to all your needs.
So, Which Is Better, On Cloud Or Brooks?
If you only need footwear for walking, choosing On Cloud or Brooks might come with many questions and difficulties. However, things get remarkably easier when you plan to train more intensely and look into your needs.
At the same price range, Brooks leans more toward cushioning and durability, while On Cloud prefers lightweight and breathable shoes. Brooks also wins in the variety aspect with all sizes and widths ready to serve.