Many people think of getting the best ski and putting less effort into getting a suitable ski boot. Getting the right boot doesn't only protect your toes but also decides how you communicate with the ski.
That's why today we have compiled the best ski boot brands that have the ideal boots for you to walk in.
If you have rarely shopped for ski boots, it could be a daunting task to do! Test the boots from these brands. They can fit any skier with any experience.
10 Best Ski Boots Brands That Offer Support And Style
1. Dalbello – Most comfortable ski boots brand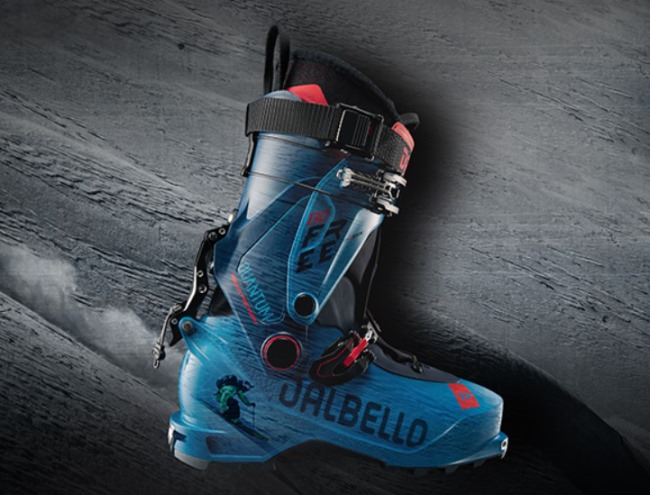 Alessandro Dal Bello knew that he could make a better business making ski boots on their own. And that's how they gave birth to the company. Dalbello started making ski boots in 1974 and had a factory in Switzerland.
At the start of the 90s, Dalbello gained high commercial success in international export markets. These include Germany, Austria, and America. Taking advantage of this opportunity, Dalbello built up a network of distributors in other nations. It ranges from Japan to Australia and through the rest of Europe.
With constant victories, Dalbello becomes one of the best ski boot brands by 2020. The brand has the most comfortable ski boots with high performance and comfort.
2. Lange – Best ski boot brand for wide feet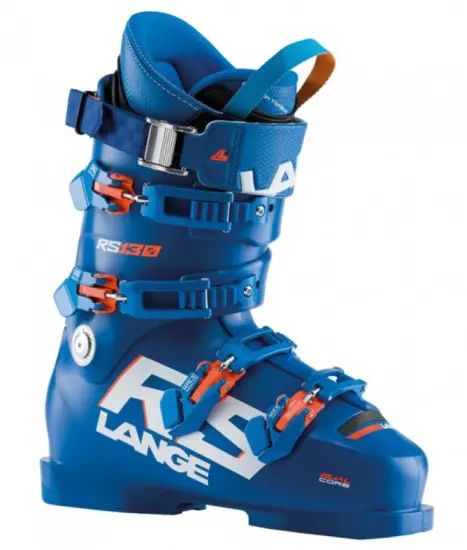 Lange is the leading producer of ski boots since its first plastic boots in 1962. Their founder is a great leader in the industry. He did change ski boot technology for eternity.
Lange is also one of the best ski boot brands for wide feet. They launched the RS130 and RS130 WIDE in 2010. With them, skiers don't have to sacrifice their comfy fit for performance.
Their boots are renowned for delivering a great fit, precision, performance, and comfort to the skiers. They have become the top boot in skiing when achieving Olympic Gold Medals and more World Cup victories.
3. Nordica – best Italian ski boots brand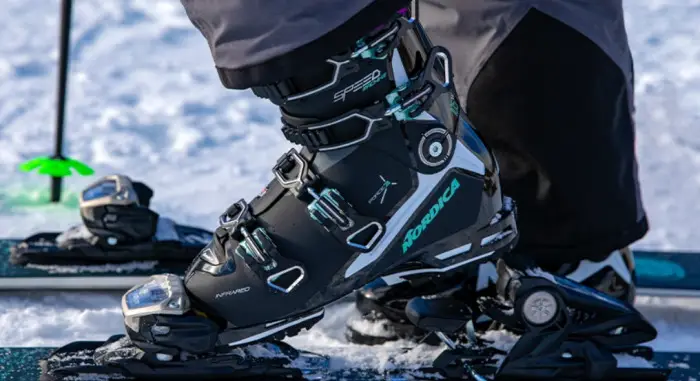 Nordica is an Italian manufacturer of winter sports products, especially skiing. Their products are durable and a good value for what you get.
Adriano and Oddone founded Nordica as a premium footwear firm in Italy in 1939. In 2003, the brand got acquired by the Tecnica Group. This event changed their strategy in the ski sector with attention to racing products.
In extreme weather conditions, the ski boots of Nordica get specially crafted to keep the skiers' feet warm. It's possible to get some suitable boots for beginners and intermediate skiers. There are several styles, colors, and sizes in the range for you to choose from.
Check more: 14 Best Men's Boot Brands
4. Atomic
Atomic can help transform the mountain into your playground. It's an Austrian firm that specializes in making and selling skiing equipment. It includes helmets, poles, bags, goggles, apparel, and protective tools.
The brand owns cutting-edge products and most of them are popular with any competitive athlete.
Back to its long history, Atomic got founded by Alois Rohrmoser. According to the owner, the first 40 pairs of skis got hand-carved in the workshop.
As time passed by, that number grew to more than 2,000 pairs in production. Each product is tailored for each type of skier in every race and competition.
5. Tecnica – Provide ski boots for narrow & wide feet
Tecnica started from a little store that focused on producing working boots. That shop became the Calzaturificio Tecnica spa.
Tecnica belonged to the Zanatta family and now covers different product categories. These consist of ski boots for narrow feet or wide feet, skis, and skates.
You can get the best downhill ski boots at Tecnica with a comfortable fit at affordable prices. Footwear can keep your feet comfy, warm, and dry all day long.
For any skier who wants to hone their skills, here comes a chance to progress!
6. Salomon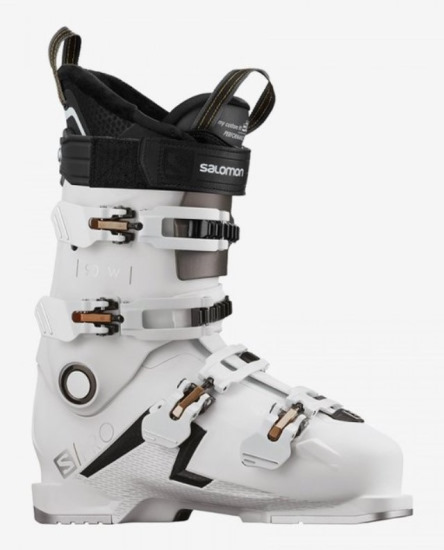 In 1947, the company got established in the heart of the French Alps and became the leader in outdoor sports equipment. For the last 70 years, Salomon has been at the forefront of innovation in the snow sports industry.
Since then, Salomon has built equipment for skiers and snowboarders. The brand knows how to listen to its consumers and then improve the usability of each product.
When it comes to foot and ankle protection, Salomon is the best brand to consider. Its footwear offers good traction, waterproofing, and quality, which makes the brand so popular today.
7. Rossignol – Oldest ski boots brand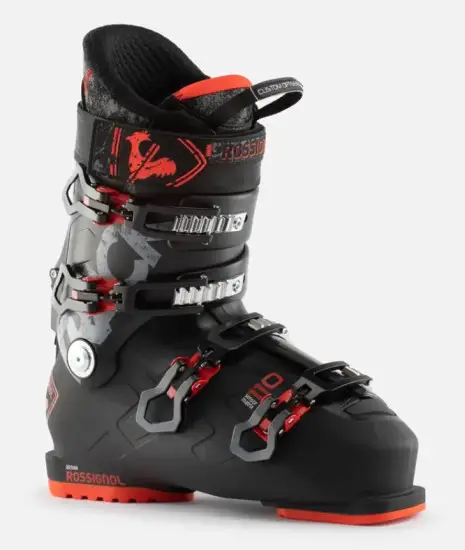 As a premium brand, Rossignol got inspired by their roots and historical heritage. It was born in the French Alps and is known as the icon of the past and present in the industry.
You can easily recognize their skis boots and apparel at first glance. That's all thanks to their special and distinctive features or the legacy of authentic heritage.
With more than 100 years of expertise, the brand has worked with many champions to grow its products. The brand mainly provides ski gear, clothing, ski pants, shirts, and other sportswear.
At Rossignol, you'll get to enjoy the greatest style of one of the most iconic brands in the world.
8. Head – Fastest ski boots brand made in America
Howard Head started to work as a riveter for an aircraft company before changing into an engineer. Head soon became the leader of ski sales in America and Europe by 1955.
Since its first launch in 1960, the brand has gained great fame for modern designs, and a passion for championing sports.
You might love to explore the fastest ski boots made in America, Head. Their boot range can perform on the snow and around the resort. With a precision fit, you can move all day from the first run to the last.
9. Dynafit – best German ski boots brand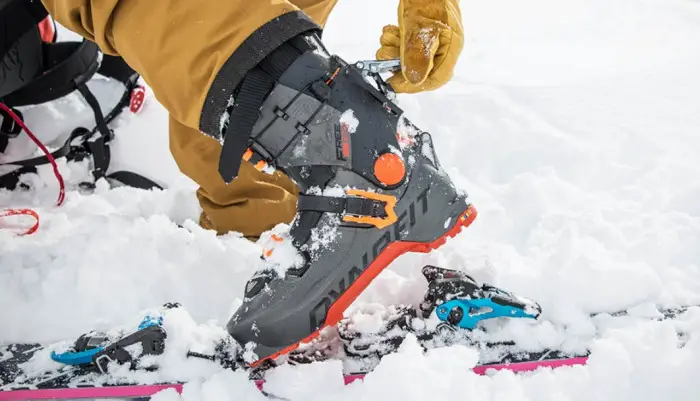 Its history gets characterized by a passionate team and creative innovation. They know how to revolutionize the world of ski sports. Back in the 1950s, the Humanic firm started making ski boots that have been known as Dynafit today.
2011 is another milestone in the history of Dynafit when the company launches a trail-running collection. Afterward, it turns into a year-round outfit for all-mountain athletes.
Dynafit is a famous German firm designing and producing a wide range of skiing equipment for casual and top-of-the-line skiers.
10. Scott
Scott's innovator, Charley French had unlimited engineering contributions to the brand and the sports industry. He never stopped evolving and bettering the gears he made and availed.
The company got acquired by the Kimberly-Clark Corporation in 1995. Now Scott is known as a technical product leader in the skiing industry.
It doesn't matter if you like to climb a peak or take a ski tour, Scott has got you covered! They place everything they have to create the best equipment so that nothing distracts you from the mountain. What you need to do is get a perfect match among their collections of ski touring boots.
Closing Up
Come to check out any of these best ski boot brands for higher levels of warmth and comfort! We're sure that you can find the best match that helps conquer any slope with ease. These boots enable you to use more of your skiing area and offer you an advantage on terrain.