Are you looking for the best men's boot brands when the weather turns colder? Check out our list of the most recommended labels specializing in warm winter boots!
They get made to tackle the harsh elements. Trust it or not, there are many reasons for you to love boots. Not only can they give a cool touch to outfits, but they're also durable to wear for a long time.
Make sure you know the style, comfort, and quality you want. And make the best decision with a roundup of the best brand names with the best products.
15 Best Men's Boot Brands That Get You Ready For The Cold
1. Grenson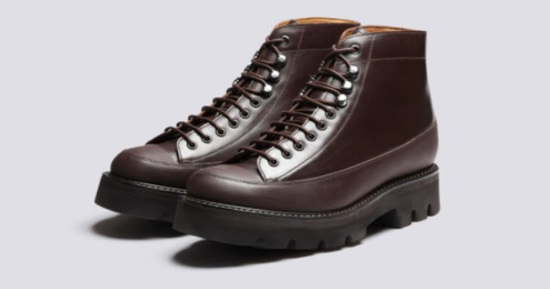 The story started when William Green produced shoes in the loft in Rushden. At that moment, the entire process got done by hand in the house. Meanwhile, William kept handing out the work by visiting them every day.
After the business grew, he began to move into the first factory at Green Yard. This place used to be one of the initial factories globally to use the Wetted method of shoemaking. Since 1866, Grenson has been well-known for being good at making shoes from the skin to the box.
Nowadays, a Grenson shoe needs to spend more than 200 producing processes and takes two weeks to get finished.
2. Church's – best high-end luxury boot brand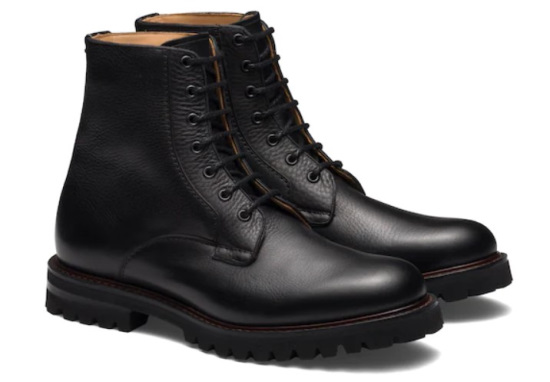 Church is a high-end luxury boot brand that got established in 1873 by Thomas Church in Northampton. Till now, the company still makes the finest handmade English shoes in its historical factory.
With its timeless aesthetic and exceptional quality, Church's shoes are always seen as contemporary icons. Thanks to its innovation, Church soon became more famous with its unique style representing the British attitude.
Success still arrives with the brand's exploration of new areas. With the finest leather and cultural craftsmanship, the Church gains more trust from people globally.
3. Clarks – best affordable men's boots brand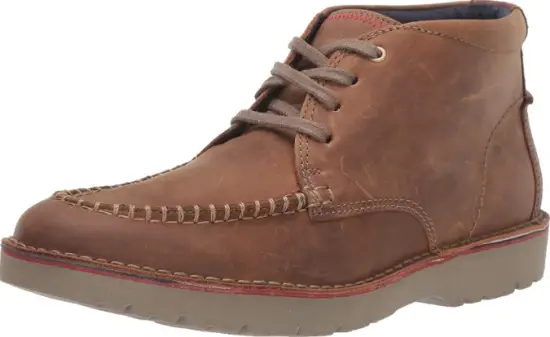 The brand is best known for affordable, comfy, and durable footwear. In detail, Clarks shoes get made with decent materials such as leather and suede.
Its story started nearly 200 years ago at the time when James Clark and Cyrus created a slipper from sheepskin. And now, we know about it through a delicate combination of invention and craftsmanship. Every pair got made with advanced techniques and contemporary materials.
As Clarks gets mentioned, people think of the perfection made for the modern world. Apart from sandals, you can find a hiking boots, a winter boots, and more at Clarks.
4. Hunter – The most cost-effective men's boots brand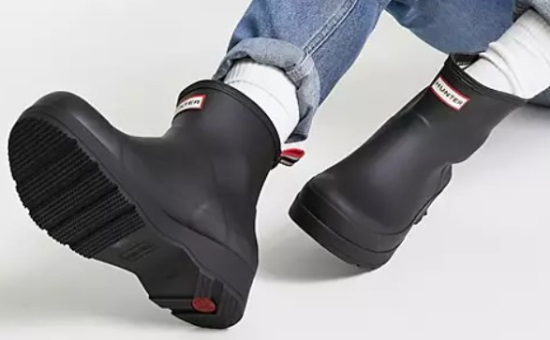 Hunter delivers full-service packaging growth and supply for some of the globe's most famous labels. Its boots and shoes are also one of the most cost-effective choices to get on the market. The brand holds many royal warrants as the supplier of footwear.
In 2008, the firm had to outsource production due to high rising costs. And its popular boots are trusted to get made in China. It's hard to spot this information on the website since it never gets exposed. However, you still see your Hunter boots having the "Made in China" label on the sole.
5. Timberland – the most famous men's boots brand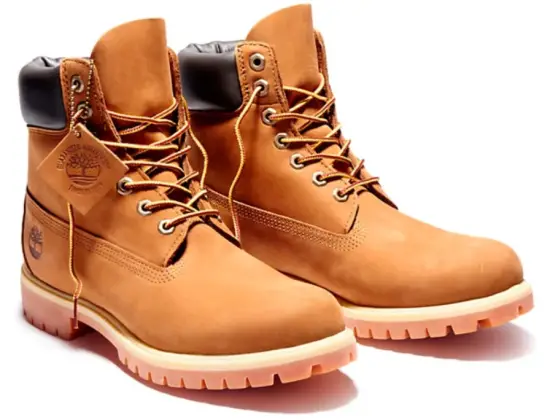 Timberland is one of the most recognized and respected labels in footwear. By using conventional techniques and quality leather, the brand can craft boots made to last. Whether it's a work boot, Chelsea boot, or western boot, there's always a good pair for everyone.
Established in the 70s, the luxury brand here is famous for its crafted styles and outdoor gear. Besides, you'll explore a wide range of original and cool designs made from high-end materials.
Recently, Timberland boots have become the wardrobe staple for every construction worker and fashionable man. Try to wear them with a blazer and your dark denim for a chic look.
6. Belstaff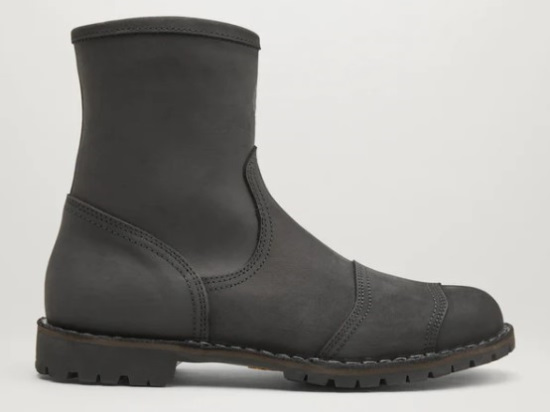 No matter if you're seeking a leather biker boot, a snow boot, or some slip-on style, Belstaff satisfies all! Feel free to opt for your favorite one in its range of men's boots in brown or dark colors. They're built for adventurous souls.
Moreover, Belstaff boots stay true to size, so they're quite comfy to wear as daily boots. Coming with the brand, you'll see that quality is its first priority. As compared with other best men's boot brands, Belstaff surpasses others thanks to its use of top-quality leather and materials.
7. Dr. Martens – best British men's boots brand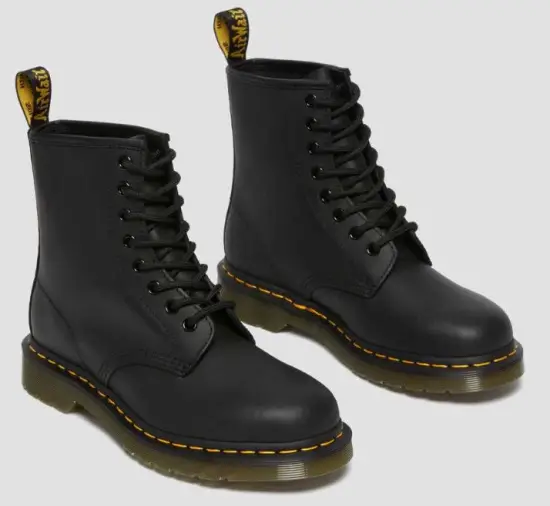 Dr.Martens or DMs is a British footwear and clothing label based in the Wellingborough district, England. The firm created shoes under license for 35 years. In 2006, the brand got acquired by a local who saved the firm and helped keep 60 employees in their work.
For its boots, it's alright to claim that DMs get inspired by British culture. All boots express a feature in the whole collection of British brands. What makes them unique is their air-cushioned soles, upper shape, yellow stitching, and welted design.
8. Tricker's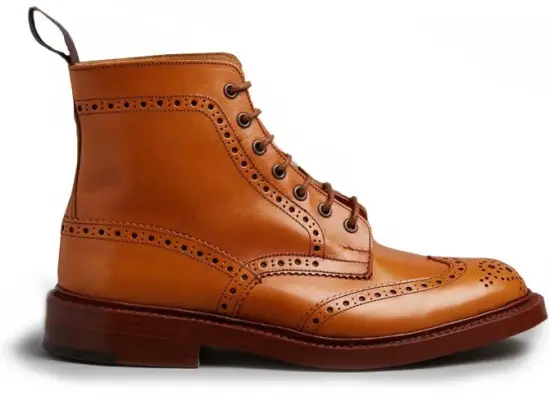 Like Timberland, Tricker's keeps using traditional producing techniques, taking over 180 years of history to each pair. The company got founded in 1829 by Joseph Tricker and is headquartered in the United Kingdom.
The brand specializes in creating men's and women's footwear and accessories. It's also renowned for heavy-duty country boots and shoes. Between the 1970s and 2000s, Tricker's successfully carved out a niche at the top end of the foreign shoe market.
Among others, Trickers owns a rich heritage and still maintains its fame. That's all thanks to its unique design, utmost comfort, individuality, and outstanding quality.
Check more: Top 10 Best Slipper Brands
9. Red Wing
You might know that the Red Wing Heritage boots get made from leather. The Red Wing factory creates over two million shoes annually. It has witnessed more than four generations of shoemakers. Boots from this brand gained a lot of love from families during the US depression.
Most of them become popular thanks to their great combination of durability, style, and uniqueness. With the use of American materials, Red Wing creates its shoes at plants in Minnesota, Potosi, Missouri, and Danville, Kentucky.
10. Fracap – best Italian men's boots brand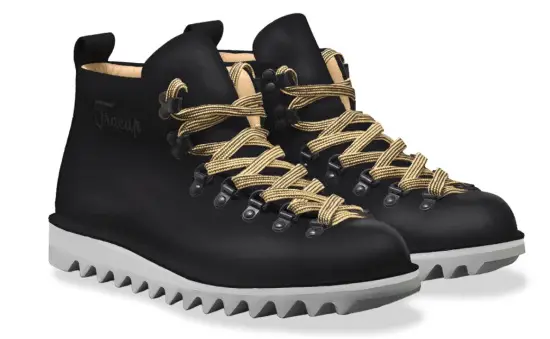 Fracap got founded in 1948 by Alfredo and Giovanni Cappello. The firm began its story in the city of Monteroni which is best known for shoemakers.
This Italian Fracap initially produces footwear for agricultural use. It happened before its creations got embraced by the Navy and Air Force. 2002 was the time when Fracap marked a turning point. The brand moved its focus towards more streetwear designs, welcoming more new fans.
Today, the brand's collection owns ultra-durable and practical walking boots. These are perfect for an active lifestyle and any daily closet.
11. R.M. William – best men's Chelsea boots brand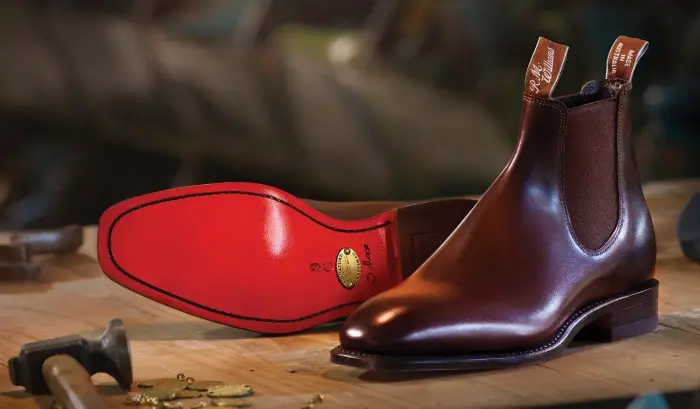 R.M. William is an Australian shoe and clothing firm. It's well-known for selling Chelsea boots for men and women.
The company gets owned by an investment firm named Tattarang. Over time, the popularity of R.M. William's boots has grown strong. We trust that it's due to the footwear's quality, comfort, and durability.
Everyone also has faith in this label and in its products. The brand just knows its value and gives people the chance to wear its products with pride. For anyone who loves RMs boots, go to mix with your jeans, shorts, and chinos for the iconic look.
12. Velasca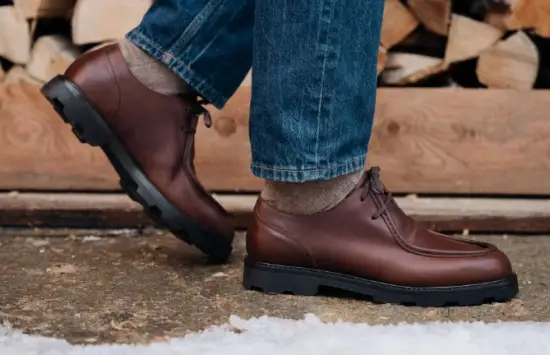 Enrico Casati and Jacopo Sebastio are two who founded this Milan-based brand in 2013.
According to the brand, its major goal is to bring decent made-in-Italy products without having you spend a fortune. Unlike other best men's boot brands, Velasca shoes get made with passion and outstanding Italian expertise.
Better than that, the brand wants to bring out a timeless design that still values tradition. Velasca also trusts in high-quality craftsmanship. For that reason, the brand can cut out any middleman and link its artisans to their clients.
13. Sorel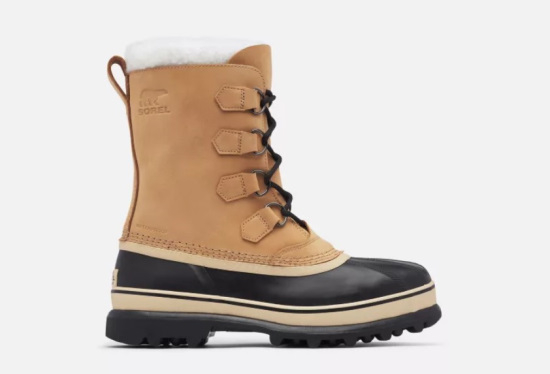 Owned by Columbia Sportswear, Sorel was born in the 1960s as an ultimate solution to any cold winter.
Till now, the company keeps making seam-sealed snow boots and creating hybrid designs fitting less Arctic weather. The boots tend to feature waterproof characteristics and the lightweight comfort of a sneaker.
Overall, Sorel might not be the best men's cowboy boot brand. However, it's a legend for its footwear's durability. It's not strange to own a pair of Sorel Caribou boots that can last for ten years or longer.
Above all, most boots from Sorel are quite warm.
14. Saint Laurent – best men's boot brand with fashion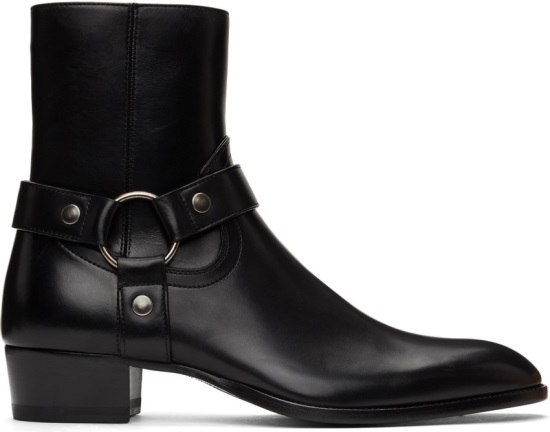 Saint Laurent and his partner Pierre Berge established his French fashion house in 1962. Most of its clothes and shoes can speak of the designer's timeless style and impact on fashion.
With unique inspirations, Yves Saint Laurent became one of the foremost designers in the industry through his delicate works at luxury houses.
The Wyatt boots have been Saint Laurent's staple since 2013. This happened right after Hedi Slimane took over as a creative designer.
Conclusion
While clothing can keep you layered for the cold season, footwear helps you withstand harsh elements. So it's time to get the flawless pair of men's winter boots that look decent, stylish, and comfortable.
Pick out your favorite from our list of the best men's boot brands. They all deliver excellent support and warmth in the cold months.
If you have any comments, please don't hesitate to share!