Slippers have moved from lazy shoes to put on in the mornings to everyone's daily footwear of choice. With so many options out there, it's a challenge to know which pair suits you the most. Thus, we have included the best slipper brands to warm up and support your feet from the ground.
Many of them get designed to be unisex, so they're perfect for men andwomen. Let's check out to see if you love our ten picks on this list or not!
Top 10 Best Slipper Brands To Protect Your Cold Feet
1. LLBean (1912)
Go shopping LLBean slippers for comfy and durable options in a variety of styles. The company got founded in 1912 by Leon Leonwood Bean and soon became an internationally recognized brand. He succeeded in mixing leather uppers with rubber bottoms to create innovative footwear that changed this industry for eternity.
In 2000, the company opened the first store outside Maine and has owned 54 shops since then. Currently, LLBean is one of the most iconic labels in the nation, famous for its outdoor and adventure products. Though the company has suffered workforce cuts, it remains strong and keeps making its sales attempts.
2. Glerups (1993) – Most comfortable slipper brand
Glerups was born out of Nanny's habit of handcrafting wool slippers from the sheep on the farm. It was said to be a slow process that became a passion. That's also why slipper sandals from the brand get made with 95% New Zealand and 5% Gotland wool today.
Glerups seem to put all love and family pride into every product they make. As they claimed, a house slipper should be comfortable and natural. More than that, it should make you feel at home just about anywhere else. Such a thing explains why many people choose to take Glerups for overnights or relax in them on long flights.
3. UGG (1978) – best American-made slipper brand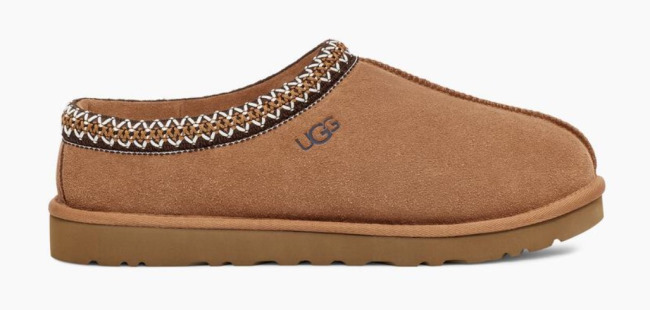 UGG is a US footwear firm and a division of Deckers Outdoor Corporation. Most of its manufacturing gets based in China with registered trademarks in over 130 nations. UGG is an expert in making footwear with sheepskin mainly sourced from tanneries in China and Australia.
The range has broadened to have different styles of shoes, ranging from leather, canvas to other materials. Besides, UGG also sells clothing, handbags, gloves, outerwear, and other house products such as blankets and pillows.
In 2009, the brand partnered with the famous designer Jimmy Choo to launch a collection mixing the brands' styles.
Nowadays, the American shoe company has been renowned for its iconic boots and slippers that have warmth and style.
4. Acorn (1973) – best eco-friendly Slipper brand
The company got set up by David Quin who desired to do something for those suffering extreme winters in Maine. Their products will keep your feet cozy wherever you go, live, and travel.
Among the best slipper brands, Acorn still surprises others with its handcrafting skills to ensure the best shape. This process usually takes hours and even days to finish. With the use of only high-end materials and quality footbeds, Acorn footwear can stand up to years of use.
They primarily use sustainable and eco-friendly materials, including 100% recycled yarns. These get made from recycled apparel.
5. BEARPAW (2001)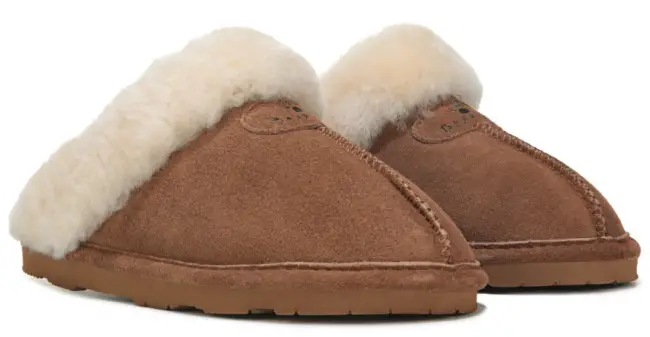 Bearpaw is a footwear label established by Tom Romeo and best known for manufacturing ugg boots and slippers. The first Bearpaw boot got made and called EVA, which soon evolved into the ELLE boot. This footwear was also one of the firm's most popular collections.
Unlike Uggs, Bearpaw uses suede cow leather for the outer and sheepskin for the lining. The brand primarily makes high heels, sandals, slippers, and trendy boots, including rider boots and motorbikes.
In a competitive market, Bearpaw competes with UGG Australia and EMU Australia in sheepskin footwear. They know how to carve out a niche area by offering clients comfort and functionality. Doing this helps set them apart from others.
Check more: Top 10 Best Snow Boot Brands To Keep Your Feet Warm
6. Watelves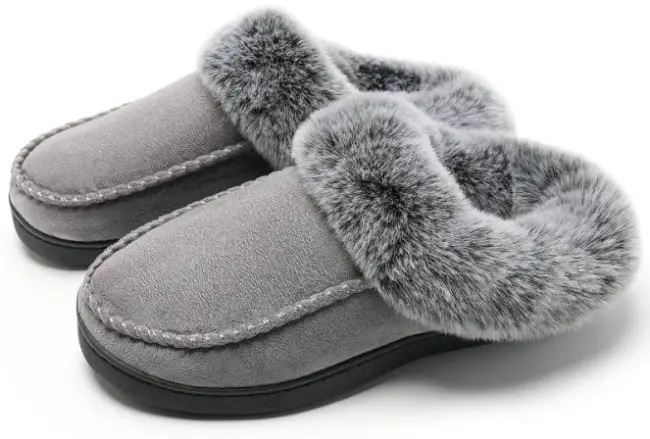 The whole story started 7 years ago with roommates Ivan and Peter. They had a passion to make something to enhance travel experiences. And this thing marked the birth of Watelves.
The label is also one of the best slipper brands you can trust, enabling you to spend quality moments outside.  Their footwear will have your feet protected and take you further than you've thought.
One thing making them stand out from other competitors is the quick-dry drainage holes. This thing guarantees a great flow of water outside the footwear. At the same time, your inner space will be free from moisture and damage.
7. Parachute (2014)
Before the company got founded, Ariel was a design enthusiast who couldn't find a quality yet affordable brand. In 2014, she finally decided to launch Parachute as an online brand only and focused on making high-quality bedding.
Since that time, they have grown and expanded into different areas. The company opened new shops in America, beginning with the hometown of Venice, California.
Aside from bedding, the brand offers inserts, bath accessories, furniture, decor & living, shoewear, and loungewear. If you're searching for a single brand to take care of your home and yourself, come with Parachute!
8. OOFOS (2011)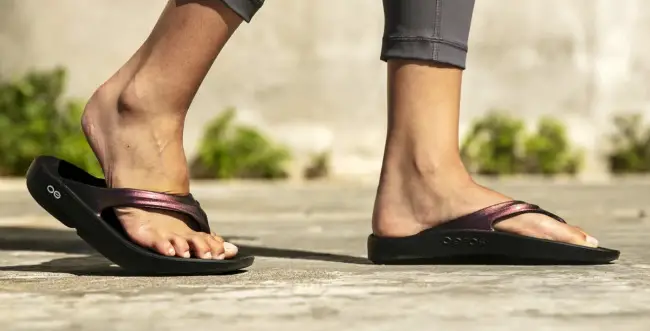 OOFOS luxury footwear is more comfortable and functional than other designer sandals. While they're not cheap, they're still worth a try! The brand is well-known for all runners who want to slide their feet after a long run. Their patented footbed can support the arches and lower energy exertion in the ankles by over 47%.
So if you want to "wake up" the deep muscles of your feet, OOFOS can help you feel that! Their footwear is designed to support your entire body to make it work less hard.
OOFOS has a variety of shoe options, such as boots, clogs, sandals, and slippers. Most of the styles from the brand get delivered in men's and women's sizes.
Check more: Oofos Vs Hoka Shoes: Brand & Product Comparison
9. Vionic (1979)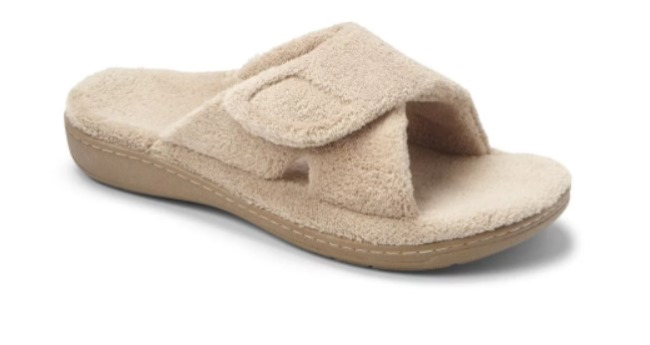 The company's mission started with the job of a podiatrist named Phillip Vasyli. He wanted to make footwear more accessible to those in need of pain relief. With that desire, he kept making limitless innovations in the footwear industry.
In 2018, Vionic got bought by the footwear retailer and wholesaler Caleres Incorporation for $360 million. They wanted to support the label in their constant success and share their expertise in design, brand development, and sourcing.
With 200 styles, Vionic specializes in functional footwear for men and women, such as sneakers, slippers, sandals, and heels.
10. Crocs (2001)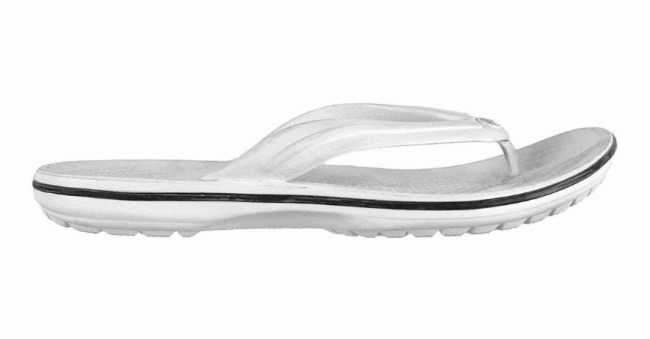 Crocs is a popular American brand of foam clogs with headquarters in Broomfield, Colorado. It got founded by Lyndon Duke Hanson and George Boedecker Jr. The first model from Crocs named the "Beach" was launched in 2001 in Florida. As claimed, 200 pairs of slippers got sold out.
The brand is a legend for being durable, comfortable, and strong. Their footwear can fit in with the highlighted features of its animal logo: crocodile.
Out of the best slipper companies, Crocs seems unstoppable when selling over 200 million pairs in over 90 nations. Since their establishment, they have kept expanding and growing their product line of sandals, clogs, and boots.
Read more: Crocs vs Birkenstocks: Which is Better for Your Feet?
Final Words
While bedding keeps you relaxing after a workday, sliding into a pair of slippers can enhance your mood. Our best slipper brands above will ensure your proper alignment and reduce pressure on your feet. They do not only offer stability and traction but also comfort during the winter months.
Pick your favorite downtime shoe from them to enjoy these essential qualities.