Finding a store with Yeezy footwear that is ready for choice sounds very dreamy. The real question is: between Yeezy Slides Pure vs Bone, which would be the best choice for you?
Are they even different from each other when they come from the same collection of a brand?
Let's find out together!
A Quick View on Yeezy Pure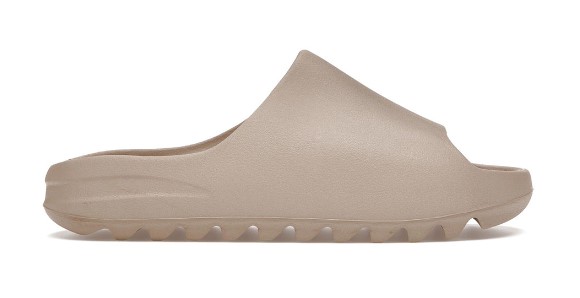 Adidas Pure is a model of the Yeezy line, introduced in April 2021. The first release was available at $60, though the price picked up due to how quickly Yeezy slides are out of stock.
The Pure slides consist of EVA foam and a comfortable footbed designed to provide the wearer with ample support.
The smooth finish is in contradiction with the groove pattern on the outsoles. Thus, the slides look sleek but still have great traction.
A Quick View On Yeezy Bone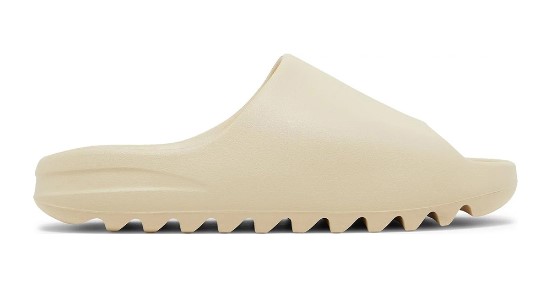 Yeezy Bone was released in 2019, earlier than Yeezy Pure.
The EVA foam and the design are nearly identical to other Yeezy models, yet the manufacturer made some changes in the restock.
They no longer stick to the smooth texture and change to a more pebbled finish. Not every customer enjoys the innovation, but the truth is, it works very well with the grooved outsole.
Check more: Slave Shoes vs Yeezy Shoes
Yeezy Slides Pure vs Bone Comparison
The easiest difference to notice between Pure and Bone is the color palette. Most of the time, Bone slides will have lighter colors compared to Pure.
If you try both of them on, you will feel another difference.
Bone slides feel a tad stiffer out of the box, while Pure slides will cradle your feet as soon as you unbox them.
Material
Both Pure and Bone slides from Yeezy are made with the same EVA foam in a monochrome finish. It is extremely soft, which is somehow a weakness for people who are looking for more comfort.
On the outsole of Yeezy slides, you will find grooves in a horizontal pattern. This arrangement results in maximum traction, thus these slides are fairly good on wet and slippery terrains.
Sizing
Another thing Pure and Bone have in common is the sizing.
People are not always difficult when it comes to how slides fit. But they would prefer a loose fit, so they can easily slip them on and off.
Check more: Adidas Yeezy Slides Sizing: Are Yeezy Slides True To Size?
Variety
Yeezy provides a category for children, but the challenge is grabbing one of their unisex models.
They will be sold out in no time. This might be an advantage and a disadvantage at the same time.
People have a hard time trying to own a Yeezy pair, but it makes this product line more desirable.
The variety for Pure and Bone is the same, though the colors of Bone slides are always lighter. It is more about your preference here!
Comfort
With Yeezy Slides Pure on your feet, you will feel the footwear molding to the shape of your foot from the very first time you wear it. It will be a better choice if you need a snug fit immediately.
With the Yeezy slides Bone, however, the first use won't be so comfortable. It might be very stiff for you, especially when you don't have thick socks on.
Let's not forget that Yeezy slides might not be the best choice for people who suffer from foot conditions and need extra support.
Durability
We don't usually demand much from slides. But they have to be durable enough to handle being in use constantly because slides are daily wear.
There are many videos wherein people put the slides on continuously for a whole month and see if they will wear out too quickly. Yeezy slides have no difficulty in passing all the trials with so little damage taken.
The endurance comes from the EVA foam we have mentioned. It feels soft on the feet but it is also very resistant to tearing and wearing.
You can comfortably use Yeezy slides for daily routines without worrying about replacing them too soon.
Price
The price tags are a bit different for these two models. You can get a Pure pair at $70 – 200, while Bone slides will cost you $100 – 300.
You can purchase Yeezy slides at their original price by camping the official website (or stores) and working fast!
Nonetheless, they sell out very early. Hence, customers often have to opt for the resellers. In this case, you will need to spend more, for the sellers wouldn't miss the chance to benefit from something so in demand.
Check more: Yeezy Foam Runner Sizing
Pros & Cons of Yeezy Pure vs Bone
As you can see, there is no big difference between Pure and Bone slides. They have the same EVA foam as their materials, but you would want to get Pure Slides when you are in need of immediate comfort.
In general, Yeezy is very generous with its sizes and colors for choice. If you want bold colors, Bone would be the better option here.
The existing downsides are, however, how expensive these slides seem to be as well as how quickly they are out of stock.
But we still think Yeezy slides are worth it since they come from the well-known brand Adidas and have great collection value.
How To Legit Check Yeezy Slides Bone & Pure
Yeezy slides will be sold out before you know it. If you are a normal buyer, you might end up purchasing from resellers at a higher price.
Knowing what the authentic Yeezys should be like will make you feel safer.
Before you place an order and unbox the package, check on these details first:
Use a tool to look up barcodes and enter the SKU (stock-keeping unit) numbers to get information on models, sizes, and colors. These stats should be identical to the slides you get.
The authentic packaging should be very sturdy so that the shipping process cannot ruin the box's texture.
Use a UV light to detect glue marks or stains from the counterfeit production.
Observe the label on the box and make sure the printed texts are consistent. There shouldn't be slanted lines or faded inks.
Signs indicating Yeezy slide Bone real vs fake (which apply to Yeezy Pure too):
You can identify the real Yeezy footwear with the serrated-like soles and the evenly spaced teeth. Replicas usually cannot fake these details 100%.
You have wide and round-toe boxes with authentic Yeezy. There won't be fraying materials jutting out of the edges either, for Adidas is very attentive to details.
You know you have got the login Yeezy when the texture is flawless and smooth. Yeezy slides are durable, so there is no excuse for premature damage.
Fake Yeezys cannot live up to these descriptions with their low-quality materials.
Real Yeezys have the Adidas logo engraved deeply on the footbed. The inner side of their straps includes 'YEEZY', the size, and 'MADE IN CHINA' with no exception.
Adidas Yeezy Bone vs Pure Slide: Final Verdict
So, are you gonna choose Yeezy Slides Pure or Bone?
If you are simply determined to purchase Yeezy footwear, there isn't much to think about because they are similar in many ways.
For darker colors, Pure slides are the answer. They are also a little cheaper than Bones.
On the other hand, Bone slides will take the win. nd the long-term comfort after the initial firmness is worth considering too!