Hey Dude ranks first in popularity and is the second preferred brand for Gen Z women. It holds an unrivaled top position among men across all age groups.
Despite its vast presence, many are still confused about one common question: who owns Hey Dude shoes?
This article will discuss the brand's owner.
Who Owns Hey Dude Shoes Now?
Crocs, a global leader in casual footwear, is the current owner of Hey Dude. It completed the acquisition of Hey Dude in December 2021.
The deal was structured with a cash component of $2.5 billion and an additional $450 million in Crocs's stock, integrating Hey Dude into the expansive Crocs brand family.

Before Crocs, the brand was privately owned by its founders.
Crocs made headlines for its decision to add Hey Dude to its portfolio. This move was met with skepticism from Wall Street, resulting in an immediate 12% drop in the company stock.
The acquisition, valued at $2.5 billion, includes $450 million of Crocs shares issued to Mr. Rosano. The calculation was based on the 20-day volume-weighted average price preceding the agreement date.
The cash component was financed through a $2.0 billion Term Loan B Facility and a $50 million loan from the Company's existing Senior Revolving Credit Facility.
After the deal, Hey Dude functions as an independent division. Its founder, Alessandro Rosano, persisted in spearheading product innovation as a Strategic Advisor and Creative Director.
Rick Blackshaw serves as the Executive Vice President and Brand President of Hey Dude.
As a part of the Crocs Executive Leadership Team, Blackshaw reports directly to CEO Andrew Rees.
Check more: Where Are Hey Dude Shoes Made?
Who Invented Hey Dudes?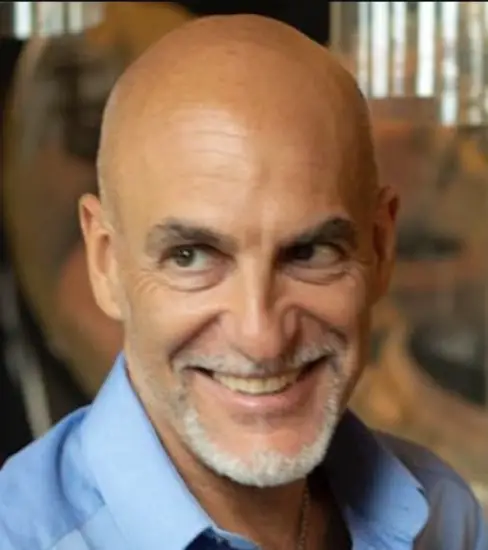 Hey Dude used to be a privately owned shoe brand. Footwear specialists Alessandro Rosano and Dario Kauteshoes were Hey Dude owners and founders.
The brand was established in Italy in September 2008. Their first product was introduced to the market in February 2009.
The company expanded its reach to the United States a year later and now bases its headquarters in Riverside, California.
By mid-2010, shortly after its U.S. expansion, Hey Dude shoes were distributed globally, especially in Europe, South America, and Eastern Asia.
The company's growth was explosive, with 1 million pairs sold by October 2011, a mere 30 months after its inception. This achievement is a testament to its lightweight shoes' comfort, style, and affordability.
By August 2018, Hey Dude shoes had sold over 5 million pairs worldwide, affirming the company's dedication to delivering exceptional footwear and enhancing each customer's adventure.
Why Did Crocs Buy Hey Dude?
Investors were puzzled by the decision to invest significantly in Hey Dude. The reaction was reasonable, as Hey Dude was a little-known brand then.
However, it had been quietly gaining popularity among Gen Z consumers, as reflected in Piper Sandler's biannual teen survey.
Hey Dude advanced from a 54th-place ranking in 2019 to joining the top 10 favorite shoe brands in consecutive surveys.
Piper Sandler identified Hey Dude as one of the most rapidly rising brands they monitor, as reported by CNBC.
Despite lingering doubts, Crocs CEO Andrew Rees defends the acquisition. He anticipated a boost in sales, particularly in the U.S. Northeast and coastal urban areas.
He outlined some key benefits of Crocs's acquisition of Hey Dude during a conference call with analysts:
The total addressable market skyrockets to over $160 billion by uniting two rapidly expanding footwear brands.
After the acquisition, Crocs will lead the clog market and have a strong presence in sandals and the entire casual footwear category, with considerable growth opportunities across all three.
The transition from a single-brand to a multi-brand portfolio would diversify Crocs's product range. This increased diversity aligns with its ambition to quadruple its sandal sales by 2026.
The acquisition enhances Crocs's already solid digital footprint. Hey Dude's online sales, mainly via its website and Amazon.com, account for 43% of its total revenue. Digital growth remains a top priority for both brands.
Hey Dude aligns perfectly with Crocs and prevailing consumer trends, focusing on comfort, casualization, and customization. In addition, Hey Dude strongly emphasizes sustainability, utilizing recycled materials and cork soles.
The acquisition paves the way for Crocs to employ its global blueprint on Hey Dude's operations. Less than 5 percent of Hey Dude's revenue comes from outside the U.S., in contrast to 32% in Crocs.
Crocs's global standing and marketing prowess aim to boost Hey Dude's overseas presence, particularly in EMEA and Asia.
The acquisition is set to augment Crocs's industrial growth and margins, immediately accretive to EPS.
Hey Dude After The Acquisition
Crocs and Hey Dude will maintain their distinct brand characters, with Crocs continuing to produce its vibrant, beach-friendly clogs.
Meanwhile, Hey Dude sticks to its lightweight, comfortable shoes, ideal for warm weather. It broadens its product lines to offer an even greater variety to customers!
Following the acquisition, Hey Dude also managed a comprehensive overhaul of its brand identity to appeal to new and current customers.
The rejuvenated brand entails new logos, fonts, color palettes, and revised messaging and marketing initiatives. This rebranding  includes the new slogan, "Good to Go-To."
Crocs implemented these brand updates after conducting extensive market research, including 12 focus groups in the U.S., a consumer study, and numerous online forums that engaged hundreds of individuals.
Crocs expressed that the incorporation of Hey Dude is expected to realign the company's product categories, which are currently heavily focused on clogs at 71%.
With Hey Dude's input, this concentration is projected to decrease to 57%, while Hey Dude's casual range will constitute 20% of sales.
Crocs intends to escalate Hey Dude's net worth to a billion dollars by 2024. This uptick is expected due to the brand's foray into international markets.
The merger forms a global powerhouse in branded casual footwear, with projected 2022 revenues exceeding $3.4 billion.
This plan positions Crocs as the second biggest company worldwide in casual footwear, only after Skechers. Crocs is now targeting a combined revenue of $6 billion by 2026.
CEO Andrew Rees was confident about Crocs's foray into international markets. The brand expected the expansion would commence in countries like the United Kingdom and Germany through brick-and-mortar wholesalers.
The expansion also includes the possibility of a Hey Dude store opening in the southern U.S.
Final Words
Crocs now owns and makes Hey Dude shoes after its $2.5B acquisition between Crocs and Hey Dude.
Crocs took over the Italian shoe brand from its former owner and founder, Alessandro Rosano.
Crocs and Hey Dude are committed to sustaining their unique brand identities. Plus, they continue crafting lively, beach-suited clogs and lightweight, cozy shoes for hot climates.
They aim to expand their product ranges to provide more footwear options to their customers.