As Under Armour becomes well-known to various age ranges, it's fair for people to start asking "Where are Under Armour shoes made?" before they give the brand a chance and invest in something beneficial.
Can you trust the chosen manufacturers to provide something of fine quality? Or should you be cautious and avoid certain suppliers? Everything is waiting ahead of you!
Under Armour Overview
Under Armour has a quite special origin.
Established by the captain of the football team from Maryland University, it seemed to know what athletes would need, though founded Kevin Plank started with a car full of apparel down the East Coast.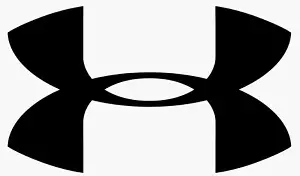 Under Armour went international in 1999 after its appearance in two Warner Bros films. Nevertheless, without the internet and the access we have today, it was very difficult to raise awareness and sale of the products.
The company eventually accepted that having more facilities abroad would be a better choice to fulfill the demand and simultaneously save some fees.
Surprisingly enough, UA only ventures into running shoes in 2009. Finely crafted, tested by runners, and promoted through quality, these shoes need only 5 years to obtain the same success as their apparel siblings.
After almost 2 decades of seeking vendors that meet their standards, Under Armour is currently operating plants and stores in more than 150 countries with over 17,000 employees. Nonetheless, the ratio is not equal between these countries.
There are less than 10 countries that can be deemed "core" manufacturers, and they already have 68% of the total production. Under Armour pays extra attention and prioritizes them. And you are about to catch the names now.
Where Are Under Armour Shoes Made?
If you have never seen a sportswear brand specifying where they have their products made, there is nothing fishy or concerning about it.
Most consumers are still under the impression that clothing and footwear produced in Asia are not high-quality enough. As a result, they wouldn't want to pay a hefty amount for something they deem unworthy.
But whether you are purchasing Under Armour online or offline, you can get more information.
The brand complies with US and UK rules. So, it doesn't overlook the origins of imported products. A lot of Under Armour factories are located in Asia.
In most cases, you will only see the countries below on your UA label tag, for they have more than half the UA production under control. Meanwhile, other countries have small quantities, hence they are probably limited to that country only.
China
China has to be the first mention if we discuss Under Armour's manufacturing. The manufacturers here always respond to UA's demands like producing high-quality items in a wide range.
But the available and inexpensive labor is the determining factor as to why China is always a priority.
Within the border of China, you can find several manufacturing centers. The larger the cities, the more up-to-date and cutting-edge these centers are.
Furthermore, the China region is also in charge of providing materials and evaluating designs for production in other centers.
Interestingly enough, Under Armour is looking forward to keeping the percentage of China's production under 7%.
They believe relying on one big manufacturer isn't a good idea because they will face severe damage if the production completely and unexpectedly stops.
Vietnam
Vietnam can rival China in terms of average cost for labor. It belongs to the top contributors for Under Armour, which occupies approximately 68% of the total production.
Despite being a much smaller country compared to China, Vietnamese factories are amazing at adapting to new production systems.
Vietnam is also close to China enough for UA to shift the production rate between these two countries without serious disruption.
However, UA might have to introduce more creations to this market, for Nike has declared an increase to 51% of sneaker production and thus become a formidable competition for them.
Check more: Where Are Vans Shoes Made?
Malaysia
In 2015, Under Armour expands its production to more Asian countries, and Malaysia joined the list after being a region with high sales for a relatively long time.
Turning Malaysia into one of the UA manufacturers can reduce the exportation cost significantly and promote the products to the promising market of Asia more easily.
Every year, Malaysian centers contribute more and more to high production. Thus, they have somehow become irreplaceable for the UA headquarters.
Indonesia
With more than 13 suppliers and manufacturers on its territory, Indonesia is also one of the Asian countries taking up a large part of Under Armour production.
Indonesian vendors have facilities with new technologies, quality manufacturing, and excellent techniques. They can produce refined items with great finishing.
Jordan
If we have South East Asian countries such as Malaysia and Vietnam, then the Western side is balanced out by Jordan. Therefore, UA has a thorough coverage of Asia.
Aside from manufacturing facilities, Jordan has stores at crossroads, hence exporting to Africa and Europe is very convenient.
America
With the global headquarters still in America, it is no surprise that there are manufacturing factories here.
Out of them all, Baltimore and Mexico are the most prominent centers whose primary purposes are to test the quality of new products.
America might not take up a significant part in UA production, yet it is the brain of the entire system. Everything here is held to the ultimate standards.
How UA Selects Suppliers and Manufacturers
A brand always has its set of standards when selecting suppliers and manufacturers. Under Armour is no exception.
So, what does it take to become one of their trusted allies?
UA demands the candidates comply with their code of conduct. The main manners they look for are compensation, respect, non-discrimination, and dignity for workers. There mustn't be underage and unwilling labor.
Under Armour manufacturers and suppliers have to uphold an ethical and legal work environment for their employees.
The chosen partners must follow the policies of the US Export Administration Act & Export Administration Regulations when they deliver UA products beyond the country's borders.
UA prioritizes candidates that can handle various stages such as processing raw products and completing the. So, the manufacturing cost will be under control.
Last but not least, candidates should always have financial stability, legal compliance, and social impact.
Under Armour Shoe's Manufacturing Process
Recently, Under Armour has taken a big step forward with the midsole production.
Whether you have heard of 3D printing or additive manufacturing, they are practically the same thing. The process is quite fascinating!
UA technicians will start with a digital design and a powerful laser. Layers after layers of powders are fused into a complete component.
This closed process results in springy and tight midsoles. Traditional trainers cannot compare with them in terms of stability.
UA is indeed not the pioneer when it comes to 3D printing. Their Architech shoes are one of the first finished products with 3D components, and the consumers can directly own them.
If we look at the route far ahead, companies that apply 3D technologies will have a higher chance to surpass their opponents, for utilizing less expensive materials always ensures advantages.
And judging from how persistent UA is in claiming their share against strong competitors, they don't seem to be playing around at all!
FAQs
1. Where Are Under Armour Golf Shoes Made?
Similar to other product lines of Under Armour, their golf shoes are made in all locations where they have a manufacturing center in.
However, since the production combines rubber buds on the toes and the heel with TPU on the central zone, we can tell UA prefers to assign the task to their most reliable facilities such as American, Chinese, or Malaysian ones.
2. What Materials Are Under Armour Shoes Made Of?
Like any other clothing brand, Under Armour uses numerous materials to create a variety among their products:
Mesh: Most UA shoes have a mesh upper to ensure they are lightweight and breathable enough for the user to engage in all sorts of activities.
EVA Foam: The midsole is packed with EVA to absorb shock and provide extra cushioning.
Rubber: For the outsole, rubber is nearly a go-to choice because it is very durable with great traction.
Synthetic Leather: UA chooses synthetic leather for endurance, support, and no cruelty.
3. What Are UA's Main Markets?
Besides knowing who makes Under Armour Shoes, the markets they are distributing products to are not less important at all.
North America
Although North America doesn't produce much compared to Asian manufacturers, it holds 67% of the brand's revenue.
If you buy UA shoes in North America, you might find tags from Canada, Greenland, Mexico, Bermuda, and of course America.
This region holds 19 Brand House and 180 Factory House stores.
Asia Pacific
Under Armour distributes their products in various ways:
They have e-commerce sites and stores in China, Singapore, Thailand, Malaysia, South Korea, and Australia.
In Taiwan, India, Hong Kong, New Zealand, and South East countries, UA has its entrusted distributors.
UA also has logistic partners in Australia, China, Hong Kong, and South Korea.
Latin America
Mexico is the primary consumer of UA in Latin America.
UA decides to make itself more approachable by finding independent distributors instead of selling its products directly.
With UA's new strategies, the wholesale of Latin America currently lies within Brazil, Argentina, Columbia, and Chile as well.
Final Words
It might not be all too astonishing to know where Under Armour shoes are manufactured if you consider the demands from various regions and the production cost.
Of the 150 countries UA has expanded to, only 10 of them are essential centers with nearly 70% of products made and exported. Under Armour is more than ready to compete and persist with them.