Among the fastest-growing footwear brands in the US, KIZIK has gained popularity for its signature hands-free shoes. This design has garnered a loyal customer base, from those with mobility difficulties to fans of easy-to-wear shoes.
Where are KIZIK shoes made? The shoe origin is a shared concern seen among most American shoe brands. Let's explore KIZIK's manufacturing locations.
Kizik Shoe Overview
KIZIK was established in 2019 in Alpine by Michael Pratt, the former founder and CEO of the esteemed backpack and golf bag manufacturer Ogio International. Its headquarters is nestled in Lindon, Utah.
KIZIK revolutionized the shoe industry with its "HandsFree Labs" technology and a distinct and innovative product range.
While the company has made a name for itself with its fashionable shoes, it has diversified its offerings to include T-shirts, socks, and cleaning kits.
Despite being relatively new to physical retail, KIZIK is making significant strides.
The company opened its inaugural standalone store in Salt Lake City's Fashion Place on May 19, 2023.
Currently, KIZIK products can be found in 17 outlets spread across several states in the US.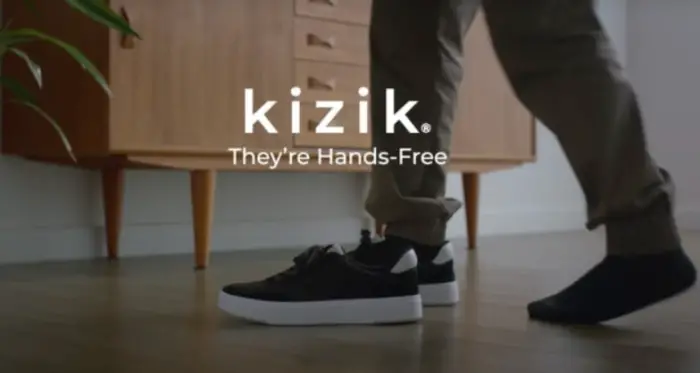 Where Are Kizik Shoes Made?
KIZIK predominantly produces its shoes in Vietnam, although some are manufactured in China. However, the raw materials (leather) are sourced from the US and Italy.
Under the supervision of the parent company of KIZIK, the manufacturing process is carried out in Asia through various third-party manufacturers.
The outsourcing facilities in China and Vietnam have been partnered with the brand for years. Meanwhile, the company maintains a team of creative and engineering professionals in the US. The US also remains the largest market for KIZIK's products.
Vietnam
Vietnam acts as the primary production hub for the KIZIK brand. It's a strategic decision of KIZIK to base its shoe production in this country.
Vietnam ranks among the world's top footwear manufacturers, contributing to over 10% of global footwear exports.
KIZIK capitalizes on the local manufacturing advantages – abundant high-quality raw materials, efficient shipping logistics, commitment to sustainability and craftsmanship, and minimal export restrictions.
China
Aside from Vietnam, KIZIK also produces its shoes in China, further extending its manufacturing footprint across Asia.
KIZIK opts for Chinese production due to the country's numerous advantages for the footwear industry.
These advantages encompass low labor expenses, varied quality standards at different prices, a potentially vast labor force, and superior infrastructures.
Accounting for approximately 50% of global footwear production, China can manufacture high-quality footwear at reduced costs, even when considering the expenses of shipping, import duties, and quality control.
Check more: Where Are Keen Shoes Made?
Who Owns Kizik Now?
The current ownership of KIZIK shoes rests with HandsFree Labs, Inc.,  possessing Pillar Footwear.
In 2019, Nike acquired minority ownership in HandsFree Labs, the parent company of KIZIK.  However, this development did not alter the existing ownership.
How Kizik Shoes Are Made?
KIZIK has asserted itself as one of the emerging footwear brands in the US, with its unique hands-free design, superior quality materials, and commitment to society.
F.A.S.T system
KIZIK prides itself on its patented "Foot Activated Shoe Technology" (F.A.S.T), a ground-breaking slip-on system.
This system uses advanced materials to deliver a near-custom fit without needing laces, buckles, snaps, or straps. The brand's innovative design ensures optimal fit, comfort, and functionality.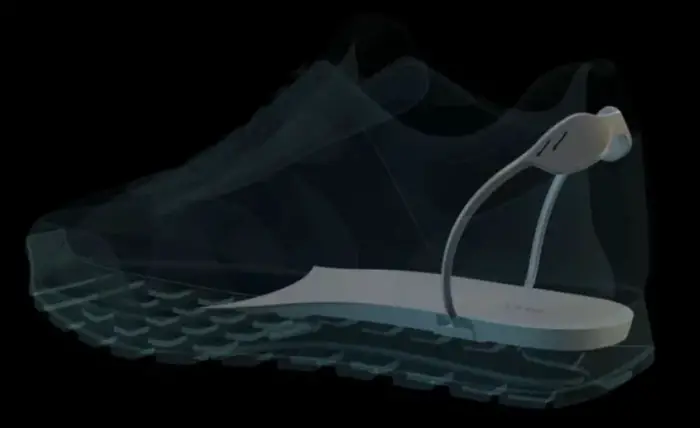 Meticulously made in all aspect
Every aspect of F.A.S.T. has been meticulously designed, from the adjustable fit to your foot to using aerospace-grade titanium wire for unmatched strength and flexibility.
The technology features a retractable heel and tongue reinforcement, providing unmatched comfort and hands-free functionality.
KIZIK shoes even have an instep adjustment for a custom fit, irrespective of the width of your feet, and an arc design combining responsive rebound with low-profile flexibility.
High-quality materials
KIZIK shoes are made of leather (100% top grain) and other quality materials.
The company uses a proprietary, top-notch manufacturing process, giving them a timeless, sleek look that endures season after season.
Ethically made
KIZIK is dedicated to making wearing and removing shoes easier for all, particularly for individuals suffering from shoe-tying challenges.
The brand has collaborated with the Parkinson's Foundation, believing that such partnerships can help improve the lives of millions of people diagnosed with Parkinson's disease.
Where To Buy Kizik Shoes?
KIZIK shoes are sold only in the United States and Canada. KIZIK shoes are unavailable for international delivery outside of these regions.
The company branched out into the physical retail sector in 2023. KIZIK inaugurated its first brick-and-mortar store and has since expanded its retail footprint to 17 locations.
Final Words
KIZIK shoes are manufactured in Vietnam and China.
Sourcing its shoes from Asian manufacturing facilities, the company capitalizes on the region's cost-effectiveness and prominent expertise in shoe production.
KIZIK maintains its pioneering position with a new shoe category and technology shaping the future trajectory of the footwear industry.