Altra is among the 10 best road and trail running shoe producers, with the highest customer loyalty (77%) compared to renowned brands like Hoka, Nike, Nike, and Brooks.
If you are about to get a pair of Altra shoes, you might ask, "Where are Altra shoes made?"
Let's learn about the origin of Altra shoes and how they are designed to maximize the comfort and performance of professional runners.
Altra Shoes Overview
Altra (Altra Running, Altra Footwear) is a famous American athletic footwear brand. It was co-founded by a high school group of Brian Beckstead, Jeremy Howlett, Golden Harper, and Quirl Jacob Hansen.
It was started in 2009 in its headquarters in Logan, Utah, United States.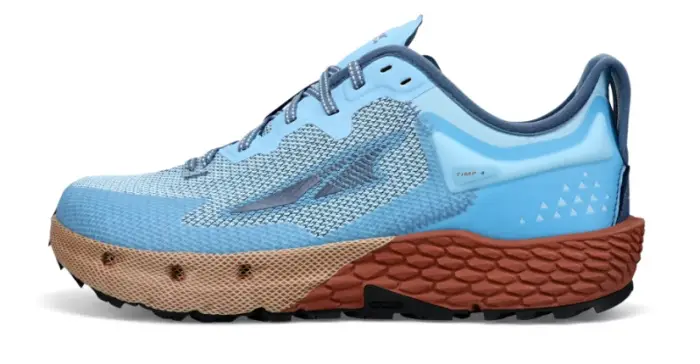 Since its first days, Altra has manufactured running shoes for various purposes, like trail, road, and general running.
Altra running shoes first appeared in the North American Market in 2011 and quickly gained runners' attention in 30 new markets.
As of 2013, its annual growth rate reached 300%.
Besides footwear manufacturing, Altra sponsors many races across the United States, including the Hardrock Hundred Mile Endurance Run (Silverton, Colorado) and the Western States Endurance Run (Squaw Valley, California).
Where Are Altra Shoes Made?
Most Altra shoes are made in China and the United States. The remaining ones originate in Vietnam, Taiwan, Indonesia, and Thailand.
This Ultah-based shoemaker has over 150 employees till now.
United States
Altra Footwear design and manufactures some of its running shoes in its home country – America. You can easily find those US-made shoes with their "made in USA" tag.
The first pairs of Altra Zero-Drop shoes were released in the North American footwear market in 2011.
Today, the Ultah manufacturing plant accounts for providing shoes for the North American footwear market.
Some US-made Altra shoes for men are the Rivera 3, the Via Olympus, and the  Vanish Carbon. There are the Lone Peak 7 and the Mont Blanc Boa for women.
Despite the manufacturing trend toward Asian countries (especially China and Vietnam), Altra still maintains a small portion of its shoemaking in the United States for two reasons.
First, it wants to support the local economy by providing jobs for American footwear artisans and selling shoes for Americans.
Second, and most importantly, it wants to control its footwear manufacturing quality standards.
US-made Altra shoes are made to order only. It takes around 2 weeks to get your Altra shoes made and shipped from Ultah.
Check more: Where Are Vionic Shoes Made?
China
Most of Altra's running shoes are sourced in China – the world's top footwear factory. The two top shoe models made in China are the road Torin and the trail Olympus.
There are 3 reasons why Altra focuses its manufacturing activities in China.
First, labor costs in China are cheaper than those in America or other Western countries. This allows this footwear brand to maximize profit.
Second, China has a large population, providing resourceful footwear workers for its factories. China has an experienced, innovative infrastructure and manufacturing base for shoemaking, allowing Altra and other brands to set up their production plants here.
Finally, China has a broad trade network with other countries to export their shoes out of the country and import raw materials into China for shoemaking.
Other Countries
Apart from the United States and China, Altra also outsources its running shoes in other countries like Thailand, Taiwan, and Indonesia.
Who Owns Altra Shoes?
VF Corporation – an American global footwear and sportswear company, is the latest owner of Altra. VF acquired Altra for USD 135 million in 2018.
Besides Altra, VF is also the parent of various sportswear brands like Vans, Icebreaker, The North Face, Eastpak, JanSport, and Timberland.
As a subsidiary brand of VF Corporation, Altra earns global popularity in over 50 countries and more than 1,500 locations.
From 2011 to 2018, Altra was under the management of Icon Health & Fitness – a company specializing in fitness products.
How Altra Shoes Are Made?
Every Altra shoe is made based on human foot anatomy. As a result, these shoes are perfectly molded to your natural foot shape, providing stability, comfort, and speed.
First, the Altra designers ask runners with no foot-related problems to wear socks. They make foot-shaped lasts based on those runners. These composite lasts are the 360-degree shoe model of these healthy human feet.

The foot lasts then will be transformed into actual shoe prototypes, which is the foundation for the mass Altra shoe production.
All Altra shoes are made with Zero Drop – an exclusive technique of Altra to mimic the 'barefoot' running experience. With this technique, your heel and forefoot will be placed at the same distance from the ground.
This natural, balanced position keeps your feet, back, and body posture well-aligned with fewer impacts.
At this position, all your toes are well-spread with relaxation inside the shoes. Your Achilles and lower calf muscles can also be strengthened, thus maintaining a healthy running trait and improving your running technique.
Final Words
Altra shoes are manufactured in China, the United States, and other countries like Vietnam, Thailand, Taiwan, and Indonesia.
While its manufacturing center is in China, Altra still maintains several shoe models in America to support local economic growth and to maintain its quality control.
Whether trail, road, or general styles, every Altra shoe is made with the Zero Drop technique for a healthy barefoot running experience.