Italy offers an exceptional array of choices for shoe and fashion lovers worldwide. The country has decades of using the finest materials and high craftsmanship.
The list of the 15 famous Italian shoe brands should be helpful for you. This list conveys all necessary information on their origin, products, and other values you may benefit from using its shoes.
15 Famous Italian Shoe Brands You'd Love To Try
Ace Marks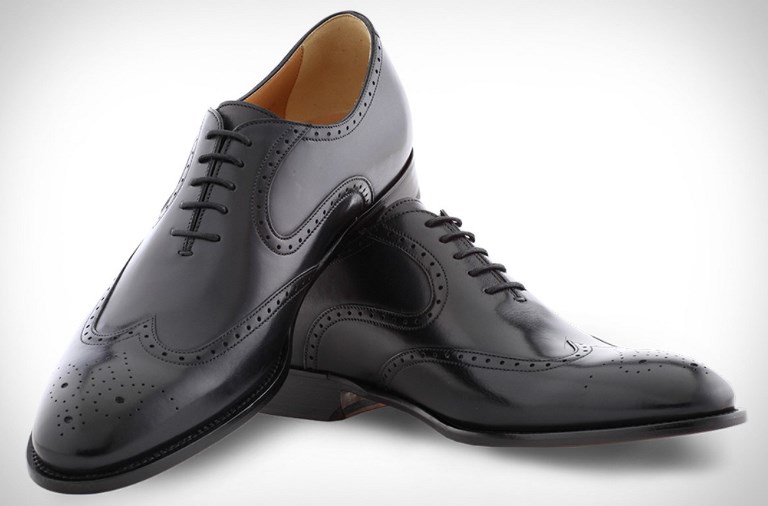 If you have been on Kickstarter long enough, you might have heard about Ace Marks. This fourth-generation family business was founded in 2012, aiming to provide affordable leather shoes for men.
It has various classic and fashionable shoes, from dress shoes for special occasions, sneakers for daily commutes, and other leather accessories.
In October 2022, Ace Marks launched a fundraising project on Kickstarter for its "The Disruptive Dress Sneaker" – a luxury shoe model for daily life.
Unlike traditional Italian retail businesses, Ace Marks lowers its operation and production costs via the D2C (Direct-to-Customer) business model.
This model allows the brand to keep the shoe prices accessible for everyone while maintaining excellent product quality across all models.
Ace Mark is among the few affordable Italian shoe brands that can balance price and product quality.
For example, it uses full-grain calfskin leather for the shoe's upper for enhanced softness and supple calfskin for the shoe's lining for dryness. Moreover, the shoe lasts of this brand are built based on the Blake construction, allowing the shoes to be resoled repeatedly.
Since they are made using high-quality and sturdy construction, you can wear them for a long time, thus reducing the extra replacement costs.
Bontoni
While other footwear giants have expanded their reach globally, Bontoni maintains its small-scale in-house workshop (casa e Bottega) in San'Elpidio a Mare, the center of many worldwide renowned Italian brands.
The brand was officially started in 2004 by Franco Gazzani and Lewis Cutillo (Gazzani's cousin).
The story of Bontoni began before 2004. The first shoes of this brand were inspired by those of Gazzani's grandfather and father – two famous custom shoe artisans in Italy.
In 2020, Bontoni opened new manufacturing plants in the region to fulfill a rising order for bespoke and ready-made shoes.
Yet, it still maintains its operation in its first workshop in Mare as an indispensable part of its supply chain.
The Casa e Bottega of Bontoni has 9 employees, making just 2,600 pairs of shoes annually. Since Bontoni shoes are released in a limited number globally, their price tags are relatively luxurious compared to other mass leather shoes.
The working mantra of Bontoni is reflected via its brand name, "bon ton," (which means "sophisticated manner" in English). Each pair of these expensive shoes takes approximately 26 intense working hours and is handcrafted by experienced shoe artisans.
The actual value of Bontoni shoes is also expressed in its manual leather coloring and polishing techniques. Their leathers are dyed 100% by hand by master colorists of the brand.
These old-schooled techniques give the shoes a unique appearance, with lively color arrays, like tobacco, red chocolate, and olive.
Bruno Magli (1936)
Bruno Magli is a respected Italian footwear brand with over 80 years of experience in shoes for men and women. It is under the management of Marquee Brands – the brand house of luxury retail brands from 2015 till now.
This brand has been the favorite of many celebrities like Princess Margaret of England, Christina Onassis, and Sophia Loren.
The story of Bruno Magli began in 1936 in Bologna, Italy, by the Maglis. Bruno Magli and his two siblings – Marino and Maria, created women's shoes as the brand's first products.
In 1947, this brand expanded to men's shoes and opened its first manufacturing plant in that region. Its brand was named after the principal founder – Bruno Magli.
What's notable about Bruno Magli is that it inherits the prestigious Italian shoemaking traditions with contemporary innovation.
Every shoe of this brand has the classic Italian allure, reflected in its finest tanned leather, solid construction, and delicate details.
Thus, it is unquestionable why Bruno Magli can maintain a strong position in the high-demanding Italian footwear industry.
Bruno Magli provides shoes for men and women of all styles and occasions. It also has "Bruno Magli Collezione" – a collectible collection of the most timeless Bruno Magli shoes.
Each shoe in this collection is hand-burnished and handcrafted using traditional techniques to give it a bold appearance and characteristic.
Dolce & Gabbana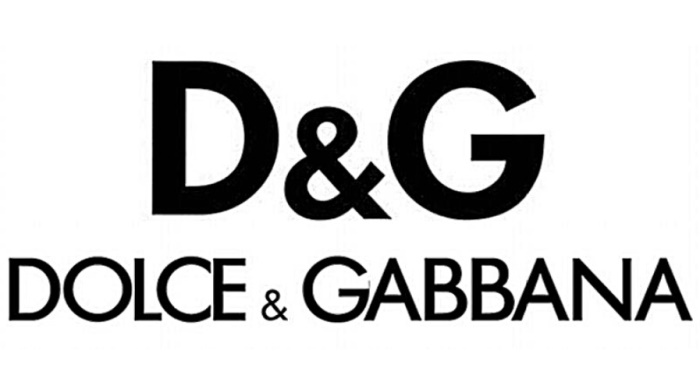 Dolce & Gabbana (D&G) is a well-known brand name for Italian shoe collectors and all fashion lovers worldwide. This brand was established in Milan in 1985 by two founders and leading designers – Domenico Dolce and Stefano Gabbana.
It soon became a staple among other vintage Italian shoe brands for its timeless Italian style, great attention to detail, and uniqueness.
D&G offers various leather choices for your footwear collection, from classic leather and suede to exotic animal skins like crocodile and python.
These leathers are the finest from the local tannery houses, providing ultimate uniqueness, durability, and softness for your shoes.
Nonetheless, these shoes are finalized with small, delicate details like beads, embroidery, and studs.
Another notable point of D&G is that it supplies styles and heel heights for everyone.
Women can easily walk in D&G stilettos or flats or stay warm in D&G boots. Men can be fashionable in D&G loafers or moccasins or enjoy their summer days in D&G slides.
Beyond adults, D&G also has tiny footwear products for children, from newborns (0 months old) to kids of 13 years old.
Giorgio Armani
Giorgio Armani is a part of Giorgio Armani S.p.A., Italy's 3rd most valuable fashion firm, just behind Gucci and Prada.
It is also a famous ready-made fashion brand for kids, men, and women. This high-end brand has appeared in several Milan Fashion Weeks.
Giorgio Armani was named after its co-founder – a talented Italian fashion designer. Giorgio and his partner, Sergio Galeotti, founded the fashion house Giorgio Amani in 1975.
This brand first rolled out shoes for men, then expanded to ready-to-wear footwear products, apparel, and leather goods for the public. It quickly expanded its reach from Italy to European countries and America.
Most recently, it entered Asia-Pacific and quickly became a phenomenon in this rising market for luxury goods, especially in China.
All footwear products of Giorgio Armani are a blend of classic gracefulness and contemporary design.
The brand provides a generous selection of shoes, ranging from high heels to lifestyle sneakers and loafers, each featuring exquisite craftsmanship and commitment to sturdiness and quality.
The Armani Group is taking a long journey of sustainable production, and Giorgio Armani is not an exception.
In 2016, they stopped using animal fur on their products while rolling out some vegan, cruelty-free products.
They also signed the Fashion Pact, aiming to reduce environmental footprints by eliminating gas missions, non-renewable energy sources, and harmful chemicals in its footwear production.
Giuseppe Zanotti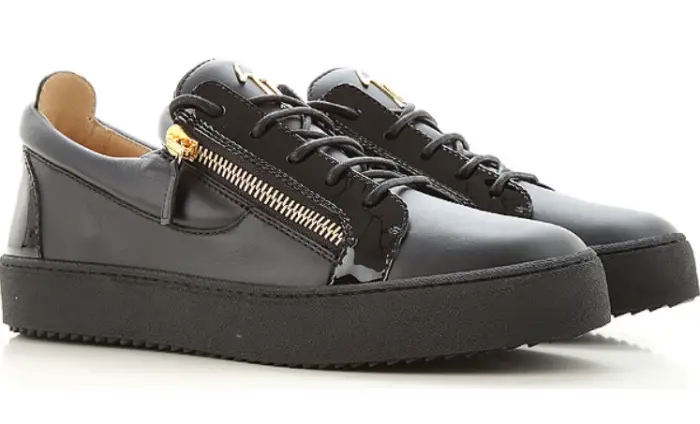 Are you looking for Italian shoe brands for ladies? Guiseppe Zanotti should be an ideal candidate on your shortlist!
The company was started in 1994 by Giuseppe Zanotti, a luxury fashion designer. Giuseppe is also the current Chairman and Creative Director of this brand.
For nearly two decades, Giuseppe Zanotti has earned a lot of reputation in the global luxury fashion industry. It distributes a wide range of footwear products that combine Italian shoe-crafting heritage with contemporary innovations.
The unlimited passion for leatherworks, modern femininity, and shoemaking creativity make Giuseppe Zanotti a world-leading luxury fashion house.
Gucci – Luxury Italian shoe brand
Gucci (Guccio Gucci S.p.A.) has been an iconic star among fashion addicts worldwide. This world-leading fashion house was established in 1921 in Florence, Italy, by Guccio Gucci, an Italian fashion designer and businessman.
After ups and downs in history, Gucci has earned a stable position in the luxury footwear niche. Now, it is under the management of Kering – a French corporation in luxury goods.
Gucci has been well-known primarily for shoes of high quality, exquisite details, high craftsmanship, and incredible style. It offers various shoes of traditional and voguish styles.
These shoes are made of the finest materials, especially tanned leather, and suede from Italian tanneries. The mindful material picking results in shoes that are comfortable and fashionable.
Gucci shoes are for your everyday activities, ranging from loafers to ankle boots, flats, sneakers, and sandals. Whether you are a social influencer, an office worker, or a student, you should have at least a pair of these Italian shoes in your wardrobe.
Moreschi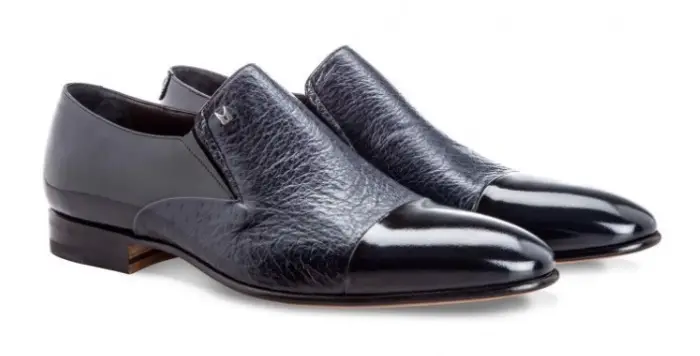 If you are a big fan of Italian shoe brands, you should have heard at least once about Moreschi. The brand started as a small family workshop in 1946 in Vigevano.
From this starting point, its founder, Mario Moreschi, expanded its reach and gained success in the international market.
Nowadays, Moreschi footwear has been in the wardrobe of State leaders, popes, and aristocracy members. Plus, it is a good luck charm for sheiks and tycoons of industry.
These Italian shoes have also been worn by famous people in music, cinema, and sports.
Hand-dyeing on leather is the most noticeable strong plus of Moreschi shoes. This technique is performed on the shoe's upper or specific parts (boot cuff, edge, flap, etc.) using a white cotton cloth and a mixture of color liquid.
The technique gives each shoe a unique characteristic, depending on the dyeing process of artisans.
Furthermore, Moreschi shoes also apply one of the following constructions, depending on the shoe styles and models:
Goodyear construction;
Blake construction: mainly on shoes that are made of leather and rubber (soles);
Tubular construction: mainly on loafers;
Cupsole construction: mainly on sneakers;
Bologna construction.
Prada (1913)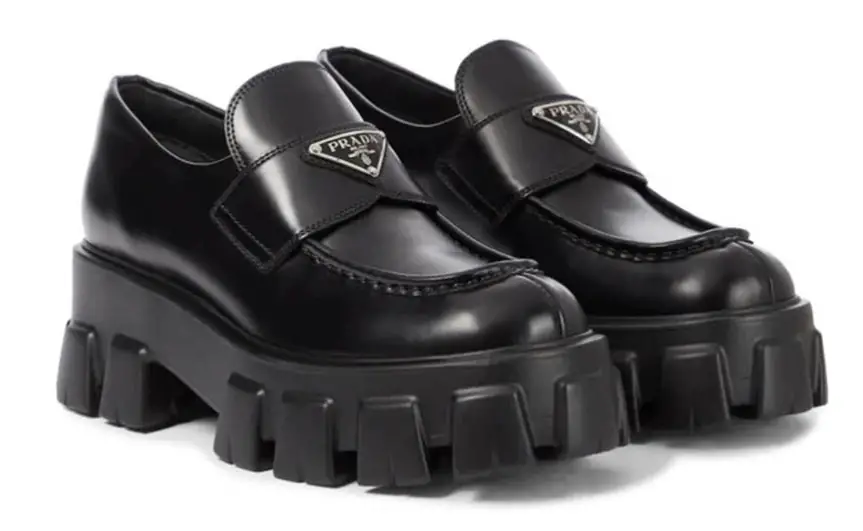 Prada (Prada s.p.A) is a superstar in the luxury goods industry and has its roots back in 1912.
This multinational business was founded in Milan, Italy, by Mario Prada. Since then, it has been under the management of the Prada family. Prada is now a part of the Prada Group.
Prada entered the global footwear market in 1983. Thanks to its creative approach to shoemaking from nylon, plastic, and leather, it quickly became a staple in the field.
The Prada Linea Rossa collection (released in 1997) redefined shoemaking at that time with its minimal yet modern styles. It reflects the fundamental identity of this brand while opening a new era of contemporary luxury fashion.
Prada is also considered a trendsetter in hybrid sneakers. It released its first hybrid sneakers in its Fall/Winter 1998 collection, long before this sneaker type became a global phenomenon.
Those iconic sneakers are the juxtaposition between performance-oriented construction and formal appearance. Its supportive sole and polished leather upper give the shoes a fresh and modern look.
Through years of development, Prada has also been the trendsetter for other footwear products like Silk Boots or Flaming Heels. Its creative shoe collections renewed and innovated the fashion norms while significantly contributing to the global fashion industry.
Beyond being a footwear manufacturer, Prada is also firmly committed to sustainability in production.
Prada Re-Nylon, one of the latest eco collections of this brand, makes shoes from wasted nylon collected from fishing nets, oceans, landfills, and textile fiber.
Check more: Prada Shoe Size Chart
Salvatore Ferragamo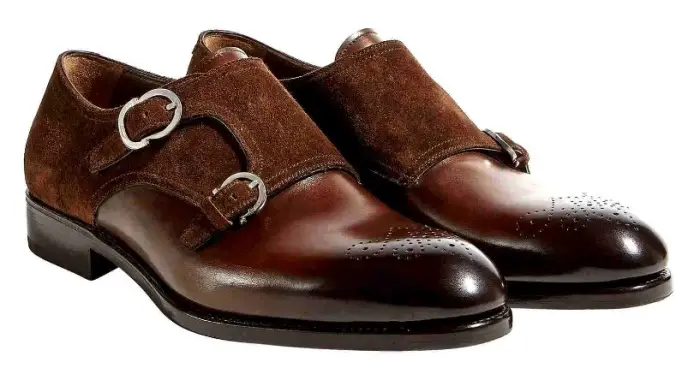 Salvator Ferragamo S.p.A is a beacon of luxury in the Italian footwear heritage and the global fashion industry.
Although the company originates in Italy, it was founded in the United States in 1923 by Salvator Ferragamo in the Hollywood Boot Shop. In 2022, this brand was rebranded and renamed to Ferragamo.
Footwear and leather goods contribute to 86% of Ferragamo's annual revenue, as of 2021. The footwear products of this brand have been highly praised for exceptional craftsmanship and quality for over a century.
Ferragamo offers many shoe styles for men and women, from formal to casual. Its shoes have been the first in the minds of many celebrities, like Marilyn Monroe and Judy Garland.
Most of all Ferragamo shoes are a perfect blend between scientific methodologies and creativity. They are assembled using traditional welting techniques, like tubular, lasted, stitched, and "Tramezza".
These old-schooled techniques give the shoes an exceptional appearance, comfort, and durability – the three keys of ancient Italian footwear.
Plus, the R&D scientist of Ferragamo also applies innovations in shoemaking. This brand has created wedges, which then become a trend for decades.
Santoni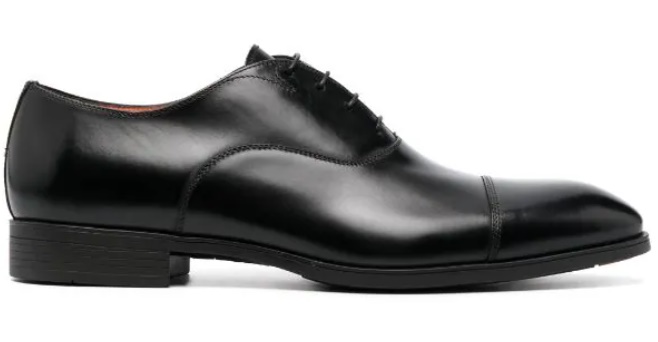 Santoni (Santoni Shoes) is among the leading Italian luxury shoe brands. This brand was started in 1975 by Andrea Santoni and soon became famous worldwide for its handmade designs.
Santoni has a rich portfolio of footwear. This brand offers a wide array of shoes, from formal ones (lace-ups, loafers, pumps, high heels) to casual (slip-ons, sandals, flat shoes) and fashionable models (winter boots, driving shoes).
Proudly originated in Italy, Santoni maintains high standards for timeless design and ultimate product quality. Its shoes are handcrafted by 700 artisans, from shoe shaping, color dyeing, and molding to finalization.
This traditional process gives the shoe a unique beauty. Plus, it maintains stunning durability to them.
Apart from ready-made shoes, Santoni offers personalization services like "Made to Measure", "Made to Order", and "Shoe Repair".
Last but not least, it has the "Buckle Monogram" service to let you own a pair of signature Double Buckles with your initials printed on the buckles.
Stefano Bemer
Stefano Bemer is an ambitious Italian shoe brand that aims to create the perfect Italian shoes for the global market. Stefano Bemer was founded in 1983 by Stefano Bemer – a skillful shoemaker.
All shoe lines of this brand, like the ready-to-wear collection, the custom order line, and the bespoke line for special occasions, reflect the same quality paradigm. These shoes are made of the best materials and aim for exceptional craftsmanship.
Stefano Bemer and its shoe artisans have left only a legacy of Italian shoemaking but also many sustainability practices.
For instance, its shoes aren't glued or fused and can be repaired and refurbished easily by its in-house shoe repairing team.
The shoe brand also utilized wasted materials like old wine cases for its product packing. Stefano Bemer chose Dolomiti Energia for power supply, as this supplier promises to deliver power from renewable sources.
Tod's Group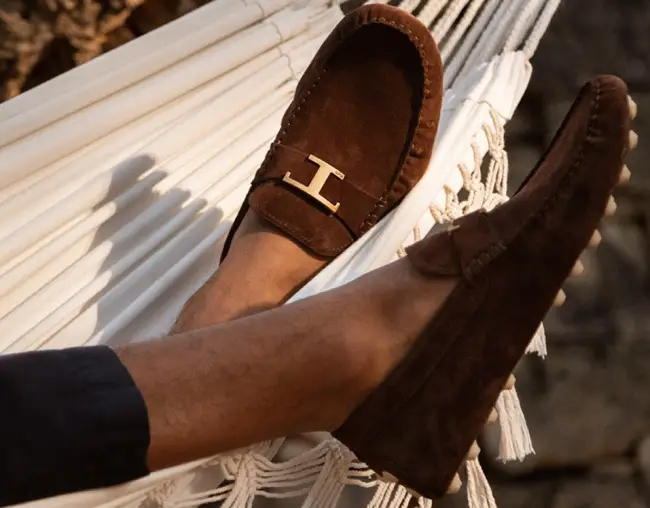 Tod's (a part of Tod's Group) is among the all-time favorite shoe choices of fashion addicts.
This luxury brand was established in the 1920s by Filippo Dela Valle. It is now headquartered in Marche, Italy, and is famous for its shoes and leather goods.
What sets Tod's apart from its rivals is the use of the finest materials, like full-grain leather and its exclusive rubber pebble sole.
Like other Italian shoe brands, Tod's offers a lot of shoe styles, from formal to casual ones. All these shoes gained the attention of any wardrobe, thanks to their elegance, comfort, and durability.
To get your first Tod's, explore its two symbolic styles – moccasins and loafers.
Valentino (1960)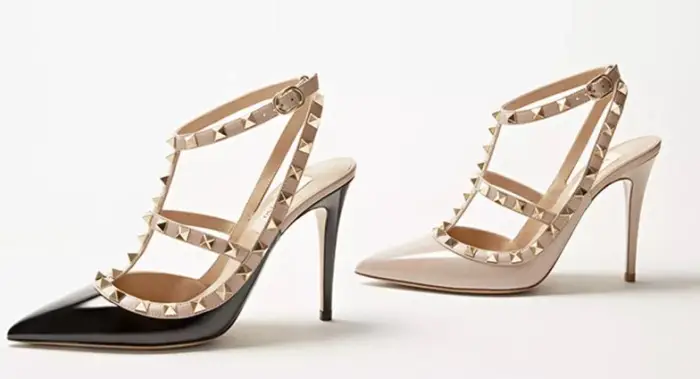 Valentino is headquartered in Milan – the city of fashion. The story of Valentino in this city began in 1960 by Valentino Garavani. It has become an indispensable part of the most prestigious luxury fashion brands.
Valentino shoes are known for lively colors, attention to detail, and elegant craftsmanship. All of their shoes are genuine artworks and are crafted with close attention to comfort, fashion, and quality.
You can choose a heel height based on occasions and your preferences, from flats to stilettos to high heels. Yet, there are 2 certain statements on their footwear products.
First, all the shoes are made of the finest materials, especially suede, leather, or velvet.
Second, they are decorated with delicate details and embellishments (for instance, crystals, Rockstud), giving them a timeless beauty.
Velasca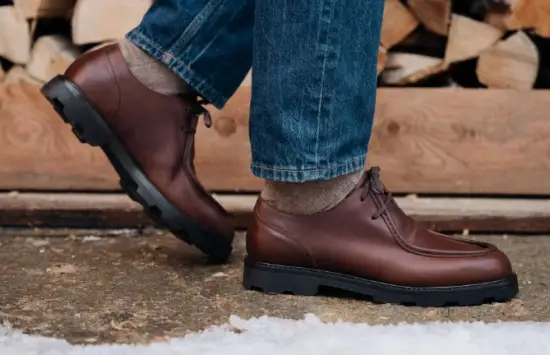 If you love wearing "Made in Italy" shoes but have a limited budget, Velasca should be an ideal choice. This brand was founded in 2013 in Milan, Italy, by Jacopo and Enrico.
It has a simple mission – providing high-quality shoes at an affordable price.
The company had its first shoes for men, then gradually expanded to ones for women.
To balance production costs and profitability, Velasca distributes its footwear products via the D2C (Direct-to-Customer) model, similar to the case of Ace Marks.
By simplifying its supply chain, Velasca ensures that all shoes are made using top materials and crafted by skillful artisans. The D2C eliminates unnecessary costs and steps to focus on a single destination – product quality.
All shoes of Velasca are inspired by your daily life and created to fulfill your happiness and personality.
You can walk freely in a pair of loafers, be active in its sneakers, or stay dressed in its moccasins. The choice of footwear is yours, and Velasca always strived to serve your life from its first day till now.
Final Words
Italy has long been praised as a leading creativity center for fashion, especially in footwear. These 15 famous Italian shoe brands reflect the Italian shoemaking legacy and the history of culture, craftsmanship, and fashion in this country.
Most of them are started by the most talented Italian shoe designers and promise to deliver shoes with the finest materials and latest innovations.
What is your favorite pair of Italian shoes? Let's share your experience in the comment section!