Having a pair of snow boots won't leave you disappointed when trekking through the winter storm. Let's find out your favorite from our list of the best snow boot brands revealed today. These boots get classified as low, mid, or high by height. So focus on the exact categories to get the perfect boots that prevent anything the winter throws at you!
To help you gain the right level of protection, come to check out the options below that prioritize the best qualities.
Top 10 Best Snow Boot Brands To Keep Your Feet Warm
1. Sorel
Sorel got founded by the Kaufman Rubber Company of Kitchener, Ontario in 1962. They soon became famous for their brilliant craftsmanship and unique style for all-season footwear. Several of their styles have their life expanded by having new boot liners.
In 1964, Kaufman Rubber Company changed its name to Kaufman Footwear.
The brand used to move retail outlets from farms to boutiques and trade shops. Due to the rising costs of manufacturing, Sorel had to move from Canada to China and Vietnam.
Sorel snow boots are said to be a warm and waterproof one that was great for the harsh winters in Canada. These are not only comfortable to wear but also popular in public due to their quality materials and functional designs.
2. Columbia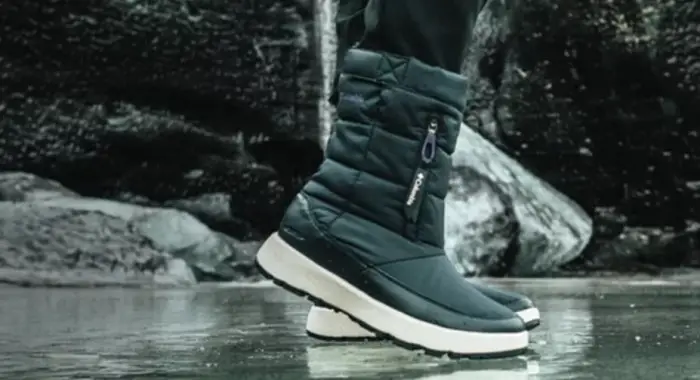 The story started in 1937 when the parents of Gert purchased a hat manufacturer. They named it the Columbia Hat Company.
Currently, Columbia is an expert in making and distributing sportswear, footwear, skin apparel, and other accessories. They also run its chain of retail stores, including its flagship shop in Portland, Oregon.
At Columbia, they're passionate about the outdoors and proud to be headquartered in the Pacific Northwest. For their winter boots, the Omni-grip rubber sole offers high traction on snow. They can keep your toes warm and safe in harsh conditions.
3. UGG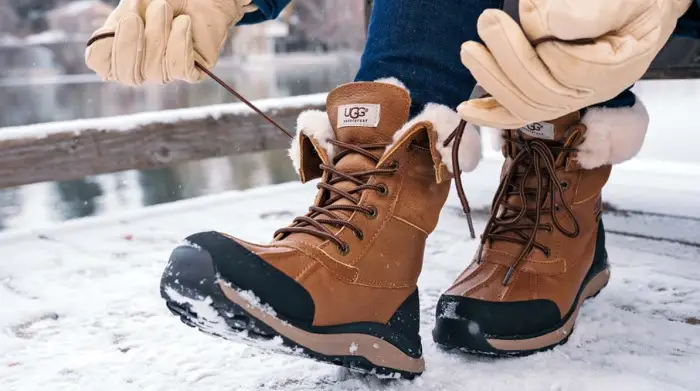 An Australian surfer Brian Smith moved to California with a dream in 1978. He created the classic boot from his favorite material, sheepskin.
As a fashion label, UGG has most of its manufacturing in China and with trademarks in more than 130 nations. The brand is best known for classic sheepskin boots for men and women. These get inspired by the Australian ugg boots, a fashion trend since the early 2000s.
Apart from many styles of footwear, UGG has expanded to outwear, clothing, hats, gloves, home products, and handbags. As a result, the company's revenue has increased through the years, with sales surpassing $1 billion since 2011.
4. North Face – Best American-made Snow Boot Brand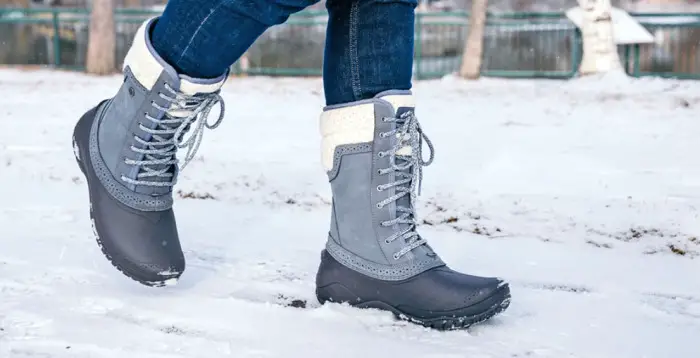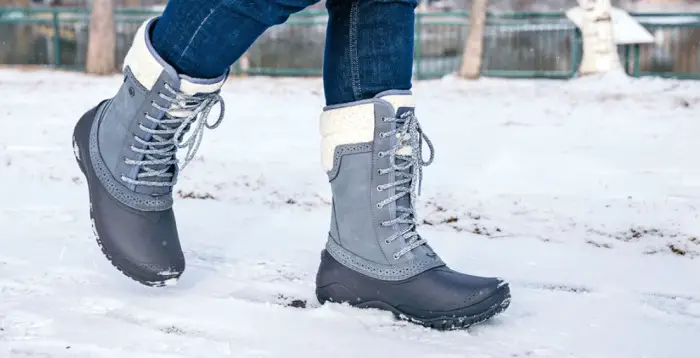 North Face is one of the best snow boot brands in the list. In 1966, the climber Doug Tompkins started to use his savings to open a shop in San Francisco.
Two years later, it got acquired by Kenneth Klopp and then taken over by VF Corporation. The name of the brand comes from the north face of the Half Dome in Yosemite, California.
Most items of North Face are waterproof while equipped with the GORE-TEX membrane. And their boots feature waterproof material, fantastic traction, and insulation. They can help you handle wet and cold days with their omni-heat technology.
The brand is an American outdoor recreation products firm producing outdoor clothing, footwear, and other equipment.
5. Dr. Martens – Best German Snow Boot Brand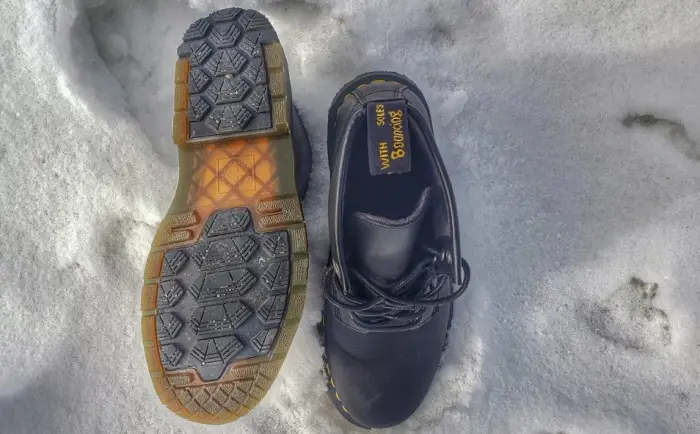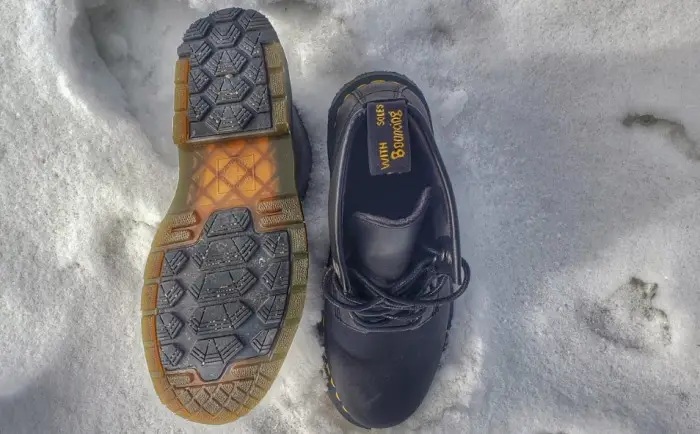 Klaus Martens used to be a doctor in the army of Nazi Germany. After getting injured, he discovered that his boots felt hard on his feet. For that reason, he decided to make some improvements to them by adding soft leather and air-padded soles.
Among these best snow boot companies, Dr. Martens boots can stretch out with more wear. From the start, they seem snugger, but then conform to the shape of your feet.
Dr. Martens or also known as DMs is a British footwear and clothing label with its headquarters in Wollaston, England. Their footwear gets much love due to the air-cushioned sole and welted design.
6. Nordstrom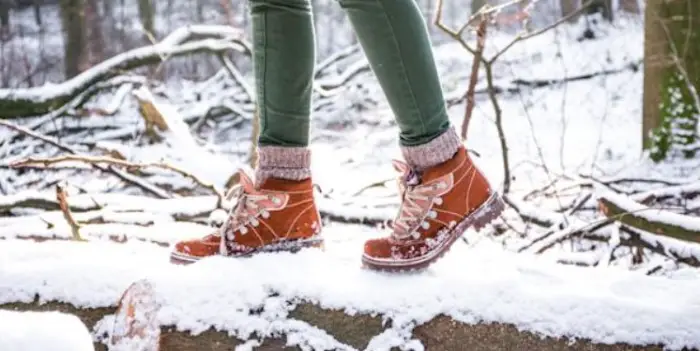 Since 1901, they have offered customers with the best service and keep improving it day by day. Nordstrom is one of the best snow boot brands not to miss from our roundup list. It offers stylish clothing and accessories for women, men, and children.
You can shop here for toddlers at a large discount or the latest fashion for the whole family.
Headquartered in Seattle, Washington, Nordstrom is the one getting value in housing native brands within its stores. This department store has partnered with the hottest brands from Away and Thinx, to Kim Kardashian West's shapewear label.
7. Merrell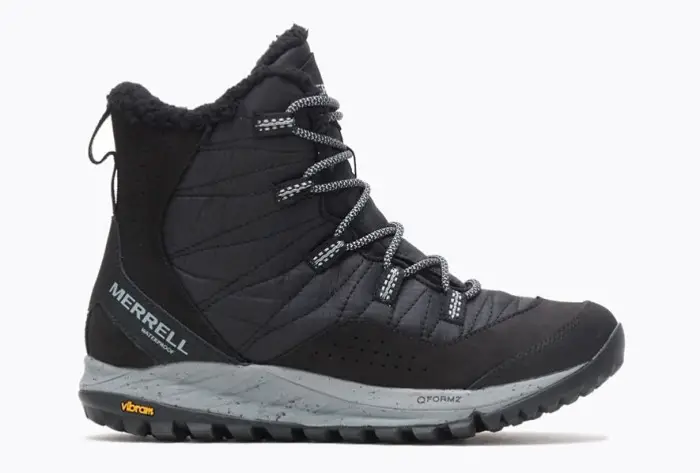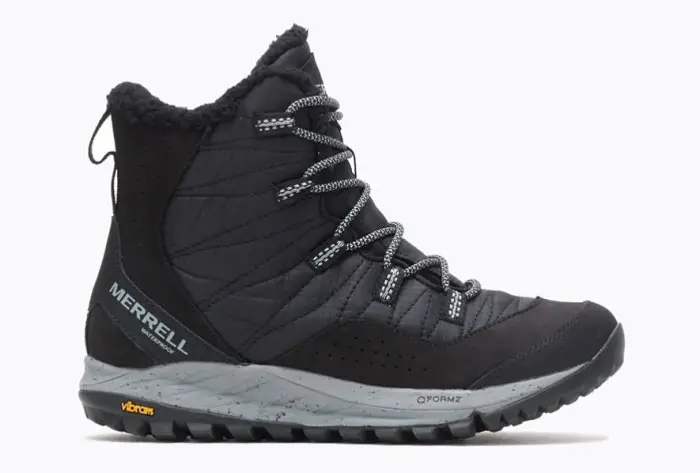 It's time to begin your adventures out in nature and conquer the summits with the help of Merrell's gears.
You can tell that Merrell was born to give us all we need to explore the power of the trail. It's not hard to find custom-made hiking boots to versatile sandals to hit the trails here. The company got established in 1981 when Clark Matis and John Schweizer launched a maker of hiking boots.
Today, Merrell is the leader in outdoor footwear with good performance, styling, and comfort. They keep being one of the top names recommended when it comes to affordable yet high-quality footwear and clothing.
8. Vasque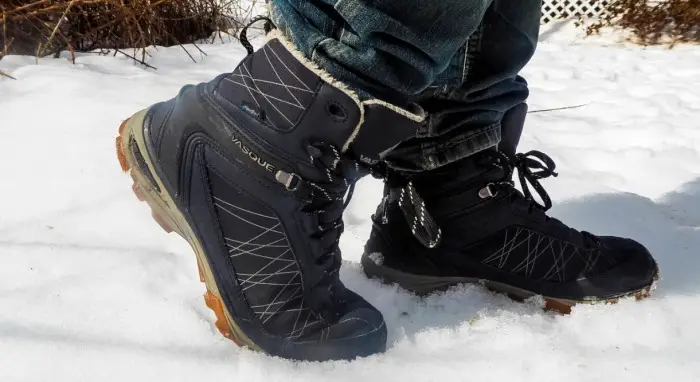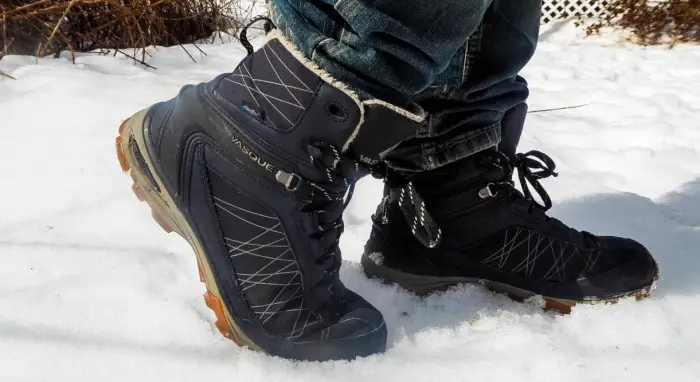 With over 45 years of experience, Vasque is best known for offering premium hunting boots and shoes. William Sweasy, the founder of Vasque moved to Europe and saw a hiking craze in 1964. For that reason, he came back home to build trail boots to help people mobilize outdoors.
Unlike other brand names, Vasque has family, tradition, and excellence while keeping producing product innovations. Their boots get made for walking, hiking, and living. These are made with modern technology and various features.
Apparently, Vasque is a label of genuine quality to bring you to every place you've dreamed of.
9. Kamik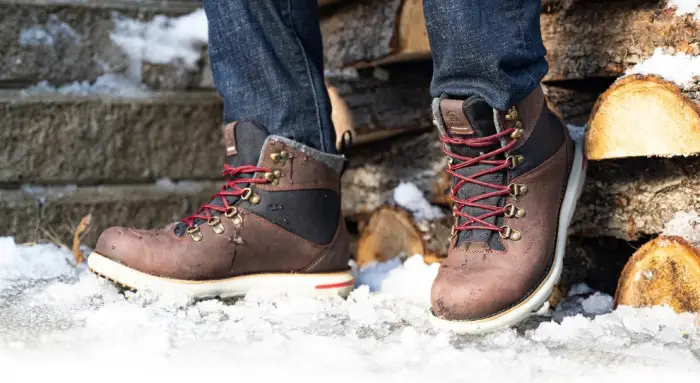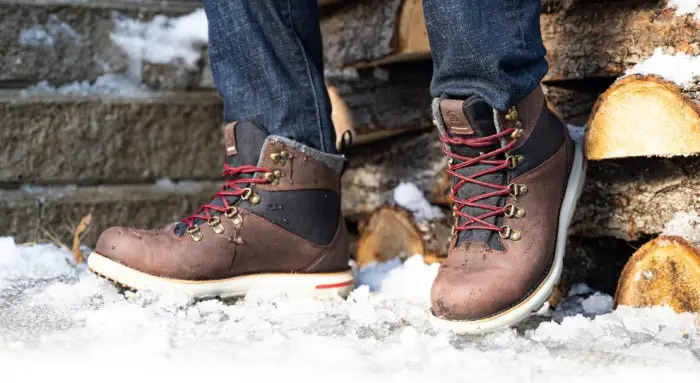 If you're seeking a Canadian winter boot brand, Kamik has you covered! It's a famous label developed by the Cook family. They wanted to stay in Quebec to get Canadians hired and finish the job in their country. Its first manufacturing factory opened in 1898 in Contrecoeur, Quebec.
Their boots are made of rubber sourced from Japan. They also provide a wide range of boots for the entire family. Apart from that, Kamik has a number of environmental projects which recommend the use of recycled materials. The factories utilize hydropower and minimize the use of fossil fuels to decrease waste to the environment.
10. Muck
Jim Donohue, the founder of Muck created the first boot in the basement of his house in 1998. The company builds protective, comfy, and reliable boots on the planet no matter what the conditions are.
It's possible to find 100% boots and shoes that can withstand the muckiest circumstances in every season. Most of their boots get made from high-end neoprene and rubber. These aim to help you fight the harshest conditions in nature.
Go ahead to choose Muck boots when you have to step in mud and through droppings.
Final Words
As you see, there are several top performers from our list of the best brands for snow boots. They're great candidates proving better traction in snow and ice. You can choose any of them to walk on icy pavement or drive in winter. Remember to get the leather boot since it can function better than anything else you tried.