Why is there a battle of Papillio vs Birkenstock? What if you see both names on a pair of shoes?
If Birkenstock is a giant in the orthopedic category, what makes Papillio a worthy opponent?
All your questions will have their answers after a quick read. Hopefully, you will be able to make up your mind about a purchase!
A Quick View On Birkenstock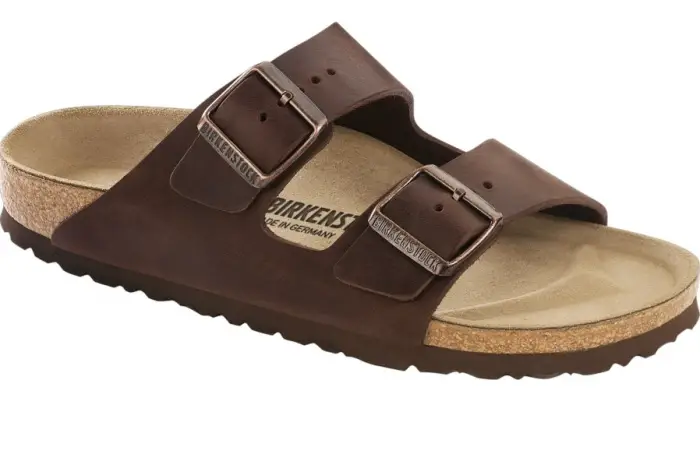 In terms of orthopedic footwear, there are not many brands that can surpass Birkenstock. They have more than 400 models of shoes and sandals of numerous styles and colors for all genders.
What sets Birkenstock apart from other competitors is the one-of-a-kind footbed. With a combination of cork and jute, the footbed becomes the heart of Birkenstock shoes.
And the suede lining further enhances its ability to mold to the shape of the feet and amplify comfort.
According to medical studies by the University of Queensland, using Birkenstocks is very beneficial for people who are enduring foot problems.
They put your feet in an appropriate position and align your posture properly, which flat footwear on the market could never do.
A Quick View On Papillio
Papillio is made by Birkenstock as a collection, thus it sometimes confuses people who are not updated about the brand. It is assigned to a separate creative team for a more intricate upper and stylish look.
Other than the upper design, Papillio maintains the essentials of Birkenstock shoes such as fine materials, heel heights, and textures.
Rest assured that they still won't lose to most opponent brands when it comes to lightness and comfort!
Papillio vs Birkenstock Comparison
Papillio is a brand under Birkenstock and inherits the famous footbed, but the upper is designed by a whole different creative team.
If you wonder "Why do my Birkenstocks say Papillio", chances are you have chosen the Papillio product line without knowing it.
Papillio vs Birkenstock Design
As the original brand, Birkenstock footwear has created an iconic appearance for itself instead of trying to catch up with the trend.
They have a special cork and jute footbed, leather upper, and EVA soles to provide maximum support for the user.
Meanwhile, Papillio's design targets customers who care about fashion and not only comfort. They expand the basics of Birkenstock and add creative crumbs such as rubber soles, new uppers, and unique prints.
Neither of them lacks uniqueness or variety, thus it comes down to your preference in the end: Do you want stylish Papillio shoes or a classic Birkenstock pair?
Papillio vs Birkenstock Targeted Customer
Birkenstock is a collection of timeless designs that have survived for years and will continue going strong. Its main customer is traditional people who like their footwear elegantly simple with ample support.
Papillio is for buyers who are looking for new patterns and prints, it's also why it attracts women more than men and children.
Aside from the high-quality materials incorporated into the original Birkenstock, Papillio features additional embellishments.
Papillio vs Birkenstock Material
If there is something that never fails in convincing customers to give Birkenstocks a try, it would be the premium materials chosen to create a Birkenstock shoe.
They have cork and latex for a robust and steady footbed. The suede lined with cotton and jute adds a layer of softness and moisture control.
You can go on and on about the similar components of Birkenstock vs Papillio, and materials would be one of them.
Papillio inherited the famous footbed with multiple layers.
However, instead of using fine leather with minimum intervention, they put a lot of effort into designing the upper. They match well with various outfits and occasions.
Birkenstock vs Papillio Sizing
Of course, as a collection under the Birkenstock name, Papillio follows the same size charts.
While they don't have designs for narrow or wide feet, they compensate by offering half sizes so their customers can comfortably choose the best fit for them.
Papillio vs Birkenstock Price
Last but not least, the factor that usually determines the winner between two products.
If you are searching for a new pair of shoes that is inexpensive and stylish at the same time, Papillio has a lot of prints and patterns for you. The lowest price to own their footwear could be as humble as $30.
You will need at least $90 for Birkenstock, yet they have great value for you.
When it comes to cushion and support, they win over Papillio by a landslide. The durable materials they rely on also allow the shoes to stay with you for a long time.
Check more: Birkenstock Vs Chacos: Which Is Better?
Birkenstock Sandals Pros & Cons
There are many reasons why Birkenstock has survived in the merciless competition between shoe brands and made a name for itself:
They have premium materials that confirm the comfort of your feet and endurance for long-term use.
Their style is elegant and fashionable enough to go with your casual or semi-formal attire.
Their products are available in half-sizes, hence people with narrow or wide feet can easily find a suitable adjustment.
It's fair for you to be aware of what might be a drawback before placing your order:
You need some time to break them in. They are not entirely comfortable out of the box, hence they can't be your last-minute solution.
The price is above average for people who are on the budget limit or simply not keen on expensive shoes.
Papillio Sandals Pros & Cons
Even as a child of Birkenstock, Papillio doesn't let anyone overlook them with the amazing qualities they can offer:
You can wear Papillio footwear all day long comfortably because they are very soft against your feet and weigh lightly as well.
They also have multiple sizes and widths for customers' choices.
Their designs are youthful, refreshing, and trendy, so they might reach a larger group of buyers.
Nonetheless, with more attention paid to the design, they have some setbacks compared to Birkenstock:
They sacrifice some features for a neat look and lose the intricate details that ensure optimal support for the feet.
With more additions to the appearance, they might wear out faster than Birkenstock.
Final Verdict: Are Papillio The Same As Birkenstock?
The Papillio vs Birkenstock difference we are looking for is existing and non-existing at the same time.
As part of the Birkenstock family, Papillion shares many things in common with the main brand such as the health-focused footbed and the top-tier materials. Papillion cut down the price a bit as well.
Although Birkenstock charges you more, the durability and the optimized support from their footwear are still something you wouldn't want to miss out on!
Apperance-wise, it depends on you: Birkenstock is classic and Papillio is more on the trend.