Balenciaga is a European luxury fashion brand founded in 1919 by the famous fashion designer Cristóbal Balenciaga.
Over the past few years, the renowned Spanish brand has expanded within Kering's luxury portfolio, significantly outpacing sister company Gucci.
So, why is Balenciaga so expensive? What is special about Balenciaga shoes to make up for that price?
The following article will be the perfect answer to this question.
The Average Price Of Balenciaga Shoes
Balenciaga is a luxury brand with a ready-to-wear collection ranging from painted biker jackets to trademark socks. The most costly sneakers from Balenciaga may cost up to $3,250.
While many of the popular styles of sneakers can cost over $1000, the typical pair costs approximately $500.
Some Most Expensive Balenciaga Products
Many people thought the Balenciaga Triple S and Speed Runner shoes were strange and unsightly when they initially came out. Still, they swiftly rose to the top of the brand's most well-liked products.
The following items also made the list of the priciest Balenciaga shoes:
Track Sculpture (the non-wearable version) costs $7,000. The price of the wearable version is $895.
At $1,150, a translucent-sole Triple S sneaker
Sneakers with blue LEDs cost $1,150
Running sneakers by Balenciaga, $1,090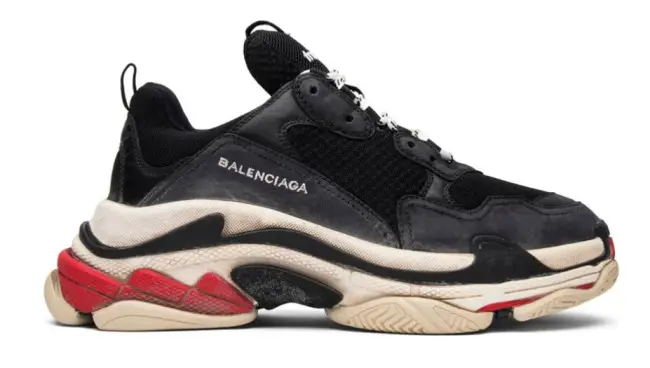 Why Is Balenciaga So Expensive?
Along with prestige, status, and aspiration, defining a luxury brand as one that is never bound by trends makes Balenciaga products famous and pricy.
The brand has evolved from haute couture evening gowns to sock sneakers, creating exclusivity, elegance, and incredible craftsmanship.
In addition, the high quality of products such as bags, shoes, clothes, and even a Balenciaga trash bag will also give you value for your money.
For clarity, here are other reasons why brands are expensive. Whether Balenciaga is worth it will also be included in the list below.
A Well-Known Fashion Brand
The high price of Balenciaga's high price results from its tremendous growth as a premium brand.
For instance, their shoes are made with the most fantastic attention to detail and superior materials. This gives each pair more than other companies offer.
Additionally, Balenciaga has spent a lot of money on marketing and production. The company produces exclusive products and only available to a specific group of people.
A Mark Of Luxury And Social Status
Balenciaga is considered a symbol of luxury and social status because the brand experience is a luxurious location.
Luxury businesses are valued because they can give experiences rather than just products.
Products are more than just items; they are also components of an individual's self-image. They also make certain that they can emotionally connect with their clients, resulting in a positive purchasing experience.
Balenciaga items, for instance, reveal something about your personality and your willingness to spend money. When you go shopping, you might only sometimes recall the brand of the blue shirt you desired.
Still, the experience at the store is often something you will forever cherish.
Long-lasting, High-End Materials
The best materials are used to create Balenciaga items. This is one of the main reasons why they are expensive.
The Spanish luxury company aims to offer customers the most incredible goods to satisfy and delight them.
Products from Balenciaga, such as the Balenciaga bag and Balenciaga shirts, frequently use the highest-quality leather, suede, silk, wool, and cashmere.
Their collection also has various opulent hues, such as black, brown, gray, and white.
Furthermore, Balenciaga further creates its shoes with premium materials. The company is renowned for employing premium leather, suede, and other materials selected for their sturdiness, comfort, and appearance.
Additionally, the company frequently uses uncommon and unusual materials in its designs, such as recycled or exotic leather, which might raise the shoe's price.
Check more: Why Are Paul Green Shoes So Expensive?
Exceptional Craftsmanship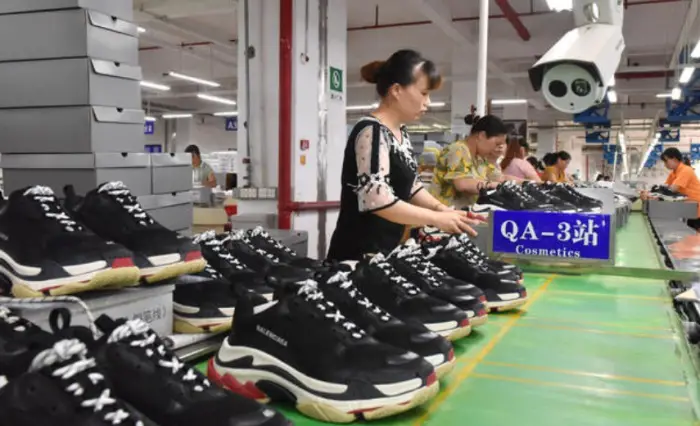 The dedication of Balenciaga to quality construction is another element in the high cost of its items.
Balenciaga focuses on creating well-made things of the highest calibre, which is particularly true of its outfits.
The costumes and shoes from this brand are manufactured by expert artisans who take great care in every step of the manufacturing process, from cutting and sewing the leather to affixing the soles or tailoring.
Balenciaga products are expensive. But this degree of fine craftsmanship and attention to detail helps to justify the cost.
Check more: Where Are Balenciaga Shoes Made?
Strong Exposure To Celebrities
Balenciaga is pricey because famous people wear it.
Celebrities are responsible for increasing brand recognition and publicity. Most people are affected by celebrities, even if they know nothing about them.
Because they can flaunt their fame and fortune, celebrities may afford to purchase items from premium companies and decide to wear them. Additionally, they receive free merchandise and brand exposure.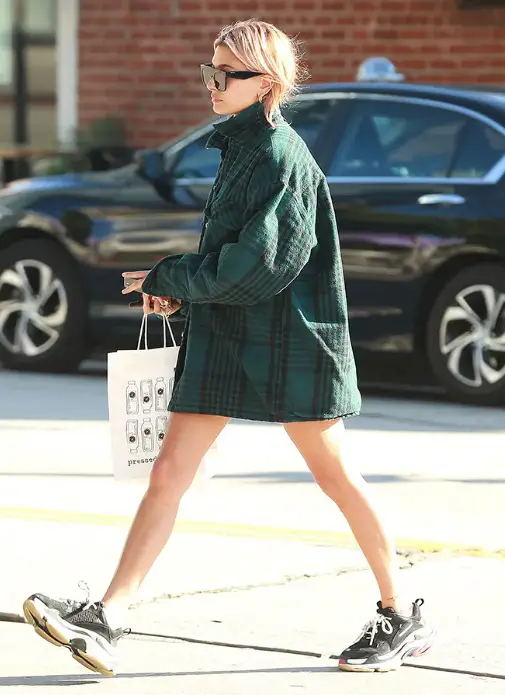 Moreover, Balenciaga is a well-known and expensive brand that celebrities have long favored. The company gained notoriety in the early 2000s for being a favorite of supermodel Kate Moss.
The brand was a red-carpet regular when donning ensembles for celebrities like Julianne Moore and Lady Gaga.
Balenciaga's Price Compared To Other Luxury Brands
Currently, famous high-end brands are often compared a lot, not only for product quality but also for price.
Try to compare Balenciaga with top luxury designer fashion brands to see the clothes of which brands are more expensive.
Balenciaga vs. Louis Vuitton
Many buyers give more thought to the price and worth of the bag. And typically, a Balenciaga bag is less expensive than a Louis Vuitton one.
Most Balenciaga bags cost more than $1,500, but LV bags may cost anything from $500 to $3,000.
The Antheia, for instance, has a more formal appearance compared to the Balenciaga City bag. It is more luxurious and well-rounded.
However, this is not a negative thing. The Balenciaga City Bag is a convenient bag for daily use and adaptable enough to be employed in regular tasks.
Balenciaga vs. Prada
Two of the most well-known luxury companies in the fashion industry are Prada and Balenciaga.
When you put these two products together, most of the prices of products coming from these two brands are similar.
On average, a bag from Prada usually costs between $900 and $5,500, and clothes start at $700.
For Balenciaga, sneakers have prices as low as $350 or as high as $990, and handbags range from $950 to $3,000.
However, in 2022, Balenciaga's $15,745 "laser-cut faux fur coat" was the highest-priced product that the brand has sold. While for Prada, the highest-priced product the brand sells is the "Brandy Top Handle V2" bag for $10,200.
Balenciaga vs. Gucci
These two companies' pricing points differ significantly. Generally speaking, Gucci-branded goods are more costly.
For instance, when it comes to handbags, Gucci handbags may cost anywhere between $790 and $7,700, depending on the size and kind of material.
However, the price of specific exotic leather purses may reach $36,000.
On the other hand, the most inexpensive Balenciaga bag is almost the same price as a tiny Gucci bag.
Still, the most costly Balenciaga bags are not here, close to the top price of Gucci bags. Balenciaga offers a bag collection that spans from $675 to $5,500.
Regarding shoes, prices from Gucci range from $360 to $4,900, while Balenciaga's fees range from $325 to $1,950.
Again, the starting price for shoes from both companies is the same, but Gucci offers significantly more expensive options. It often depends on the sophisticated designs and distinctive materials employed.
Balenciaga vs. Chanel
Depending on the product type, the prices of these two brands are very different.
The long histories of fashion companies like Chanel and Balenciaga have inspired modern styles, making some of the most avant-garde ready-to-wear garments, bags, and accessory lines incredible.
However, products from Channel are far more costly than those from Balenciaga on the market, especially luxury bags with price points that show class, luxury, and rarity.
So, Are Balenciaga Worth The Price?
Balenciaga is expensive because of its high-quality materials, excellent craftsmanship, and unique designs, sometimes produced in limited numbers.
Its high cost results from the brand's marketing journey, celebrity endorsements, and standing as a luxury fashion icon.
Besides, compared to brands like LV, Prada, or Chanel, this fashion house has broken all the usual fashion business rules to create unique masterpieces.
That is how Balenciaga brought an unmistakable wave of high fashion to the world. Without a doubt, they are worth the price.