While most NBA players have extensive feet, not all of them have this podiatric gift. Below are 7 players that have the smallest shoe size in NBA.
Who Has The Smallest Shoe Size In NBA History?
US 9.5 is the smallest shoe size in NBA history and it belongs to Earl Boykins, a former American player in the NBA from 1998 to 2012.
Standing just 5'5" tall, Boykins is also the second shortest player, after Muggsy Bogues (5'3") and followed by Nate Robinson (5'9"). He wore shoes 2 sizes smaller than his normal size since it allows him to have better agility and speed on the court.
Despite his disadvantage in height and shoe size, Earl Boykins had various achievements in his 14 years of being a professional basketball player.
Some of his awards are the USA Basketball Male Athlete of the Year (1997), Frances Pomeroy Naismith Award (1998), MAC tournament MVP (1998), and Europe Challenge champion (2009).
Moreover, he had a long history of working with various teams, like the Denver Nuggets, Detroit Pistons, Milwaukee Bucks, Charlotte Bobcats, Washington Wizards, Houston Rockets, Cleveland Cavaliers, LA Clippers, Golden State Warriors, etc.
As a coach, he worked as the head coach for the Douglas County High School and is now an assistant coach for the University of Texas at El Paso (UTEP) Miners.
7 Players With The Smallest Shoe Sizes In NBA Currently
7. Stephen Curry (NBA shoe size: 13.5)
Height: 6'2"
Shoe size: 13.5
Teams: Golden State Warriors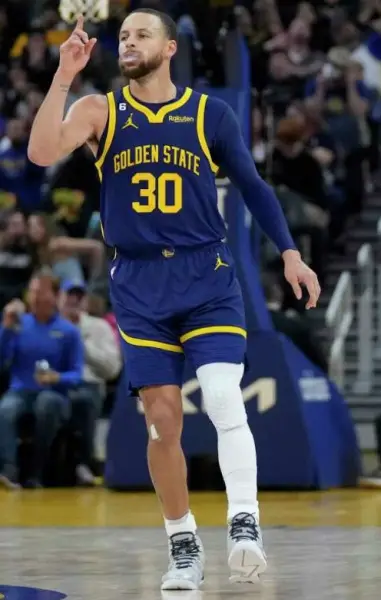 Wardell Stephen Curry II (Stephen Curry) is an American basketball player that has the smallest shoe size in the NBA – 13.5.
Stephen worked with Nike in his early days in basketball, then he switched to signing a contract with Under Amour. This contract led to many signature lines between Stephen and Under Amour – the Under Amour "Curry" line.
Working in the Golden State Warriors from the early days of 2009 till now, Stephen is also known as the greatest shooter in NBA history, and one of the most skillful players of all time.
6. Seth Curry (NBA shoe size: 13.5)
Height: 6'1"
Shoe size: 13.5
Teams: Santa Cruz Warriors, Memphis Grizzlies, Cleveland Cavaliers, Erie BayHawks, Phoenix Suns, Sacramento Kings, Dallas Mavericks, Portland Trail Blazers, Philadelphia 76ers, Brooklyn Nets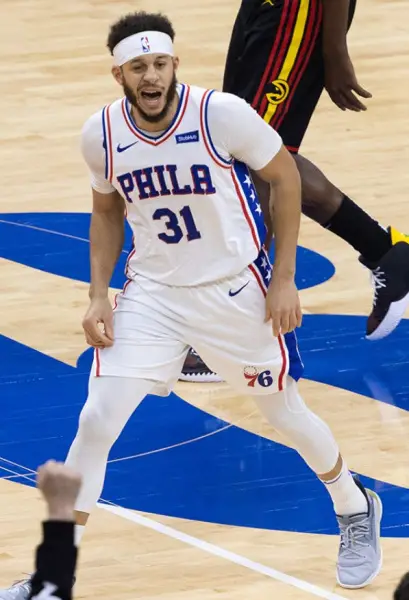 Seth Adham Curry (Seth Curry) is the son of the former NBA player Dell Curry and the younger brother of Stephen Curry.
Unlike his brother Steph, Seth has worked with various teams in his career. Up till now, he is working for the Brooklyn Nets.
Seth has the same shoe size as his brother – 13.5. Seth is also a big fan of Under Amour sneakers, especially the Curry line. Most recently, he has worn the Curry Flow 8.
Seth is an efficient shooter, a three-time NBA champion, an eight-time NBA All-Star, and a two-time MVP. Although he has learned a lot from Steph and from his father as an NBA player, his way is a lot different than his brother's.
5. Taj Gibson (NBA shoe size: 13)
Height: 6'9"
Shoe size: 13
Teams: Chicago Bulls, Oklahoma City Thunder, Minnesota Timberwolves, New York Knicks, Washington Wizards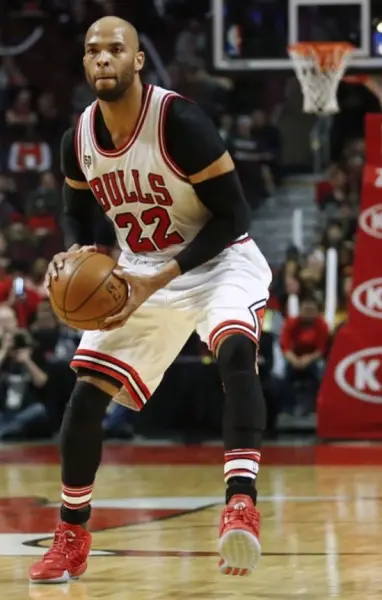 Taj Jami Gibson (Taj Gibson) is an Americana basketball player that has a small shoe size of 13, a height of 6'9", and a weight of 105kg.
Taj has a short time collaborated with Adidas, then back to Nike in the 2018-2019 season. Some shoes that Taj has worn are Nike Kyrie 4, Nike Kyrie 5, Nike Zoom Freak 1, Nike LeBron 20, and Adidas Dame 4.
Taj started his basketball career in 2009 and works for the Washington Wizards up till now.
Some of his achievements are Third-team All-Pac-10 (2008), second-team All-Pac-10 (2009), Pac-10 Defensive Player of the Year (2009), and NBA All-Rockie First Team (2010).
4. Chris Paul (NBA shoe size: 12.5)
Height: 6'0''
Shoe size: 12.5
Teams: Phoenix Suns, Los Angeles Clippers, Houston Rockets, Oklahoma City Thunder, Demon Deacons, New Orleans Hornets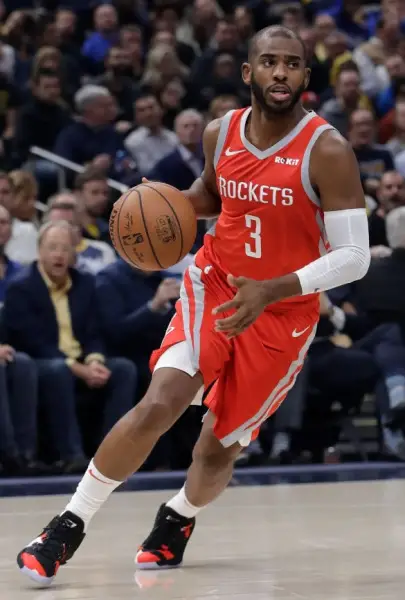 Christopher Emmanuel Paul (Chris Paul, "CP3", "The Point God") is the point guard of the Phoenix Suns and also a crazy fan of Jordan's.
He has a small shoe size of 12.5, which is among the smallest shoe sizes in the NBA.
Chris has 12 signature collab Jordan shoes with Nike, especially the CP3 – the favorite shoe line of Reggie Bullock and Jabari Parker. Some models that Paul has used are the CP3.X, CP3.IX, CP3.VIII, etc.
Now, he is wearing the CP3.12. Apart from his signature shoes, Paul also has an impressive collection of Nike Air Jordans, especially the 1S, 4S, and 7S.
Paul is one of the best point guards of all time, with a wide variety of awards for his talents, like the NBA Rookie of the Year Award, 2 Olympic gold medals, and an NBA-All-Star Gagme Most Valuable Player Award.
Besides, he worked as the president of the NBA from 2013 to 2021. Paul is one of the world's highest-paid athletes.
Check more: 
3. Kyrie Irving (NBA shoe size: 12)
Height: 6'2"
Shoe size: 12
Teams: Cleveland Cavaliers, Boston Celtics, Brooklyn Nets, Dallas Mavericks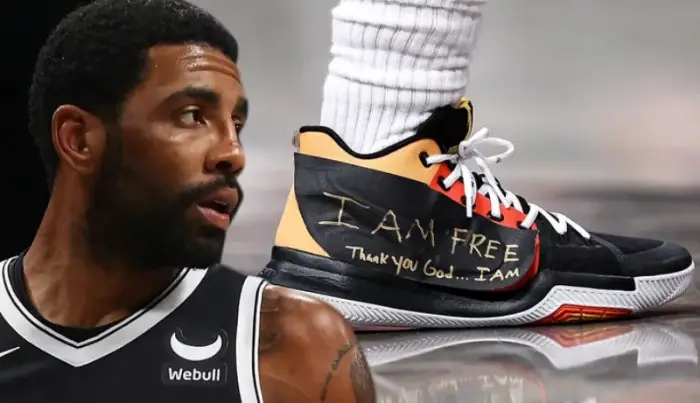 Kyrie Andrew Irving (Kyrie Irving) is an American basketball player with a height of 6'2", a weight of 88kg, and a small shoe size of 12.
His first sneaker is the Nike Hyperdunk 2014, after that, he had his signature shoes with Nike, the Nike Kyrie, since late 2014 and wore all shoes in this line, from Kyrie 1 to 7.
Up till now, Kyrie wears Kyrie Infinity. The Kyrie line is quite popular among NBA players since there were many players who choose Kyries as their primary shoes for the court.
Kyrie started his career with the Cleveland Cavaliers in the 2011 NBA draft. Since then, he received many prizes for his talents and skills, like the Most Valuable Player award in the 2014 All-Star Game, a gold prize at the 2014 FIBA Basketball World Cup, and the 2016 Summer Olympics.
Besides basketball, Kyrie also worked on various advertisements as a director and actor. Some of his advertisement works are "Uncle Drew" (2018), "Kichkin' It" (2012), "We Bare Bears" (2016), and "Family Guy" (2018).
2. Paul George (NBA shoe size: 12)
Height: 6'8"
Shoe size: 12
Teams: Indiana Pacers, Oklahoma City Thunder, LA Clippers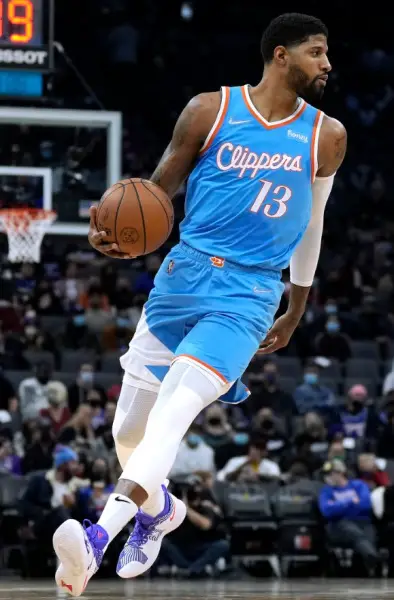 Paul Clifton Anthony George (Paul George) is currently a member of the Los Angeles Clippers of the NBA under the nickname "PG-13".
This athlete has a tiny shoe size of 12 – which is among the smallest ones in NBA history till now.
Paul made his first signature shoe with Nike, the PG1, in September 2016. This shoe then quickly became popular in the NBA.
After that, there were many newer, popular models like PG2, PG 2.5, PG 4, and PG 5. Now, Paul wears the PG 6. Before PG, Paul wore Nike Hyperdunk 2015.
Under the small shoe size 12, Paul earned countless awards as a recognition for his special basketball skills. He started his career in the Indiana Pacers, then got the All-Rockie Second Team award.
In 2013, Paul was nominated as the Most Improved Player in NBA and also had his first All-Star selection. Besides, he also won a gold medal in the Olympics after his long period of recovery from 2014-2015.
1. Michael Conley (NBA shoe size: 12)
Height: 6'1"
Shoe size: 12
Teams: Memphis Grizzlies, Utah Jazz, Minnesota Timberwolves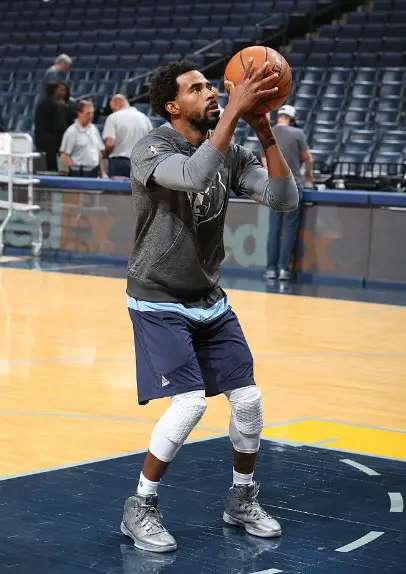 Michael Alex Conley Jr. (Mike Conley/Michael Conley) is a member of the Minnesota Timberwolves that has a small foot size of 12.
He first collaborated with Adidas in 2007-2008 (during his rookie years), then switched to Under Armour (2015-2016) with the Under Armor Curry 2 mid-tops. In the 2016-2017 NBA season, Conley changed to Nike Jordan. Now, he wears the Nike Air Jordan 37.
Michael started his career as a professional basketball player in 2007. First, he was drafted as the 4th pick in the 2007 NBA draft by the Memphis Grizzlies and spent 12 seasons here as the team's all-time leading scorer.
Then, he moved to the Utah Jazz in 2019, then to Minnesota Timberwolves in 2023.
This 6-feet athlete has some career highlights, including the McDonald's All-American (2006), First-team ALl-Big Ten (2007), three-time NBA Sportsmanship Awards (in 2014, 2016, and 2019), NBA All-Star (2021), etc.
How Small Feet Affect Basketball Players Performance?
A basketball player that has a small shoe size can have some advantages and disadvantages in his performance.
Having tiny feet means that his feet have less surface area to cover. As a result, he can move fast and change direction quickly, making him so hard to defend. In other words, a player with tiny feet has the advantage of speed and agility.
However, the player with tiny feet lacks body power. He can't jump as high as ones with more giant feet. Due to his limited covered surface, he can't run fast while on the court.
Final Words
In sum, Earl Boykins has a shoe size of US 9.5, which is the NBA smallest shoe size. Apart from Earl, there are some others that have small shoe sizes like Stephen Curry, Seth Curry, Taj Gibson, and more.
While players with small feet can have the advantage of speed and agility, they might lack power and can't jump as high or have limited speed while running on the court.