Puma is the third largest sportswear brand, with its renowned presence in over 120 countries worldwide. This giant has an annual net sales volume growth from 210 million euros in 1993 to 8,465 million euros in 2022.
If you are a big fan of Puma shoes, you should know their origins. So, where are Puma shoes made? Are they also made in Asian countries like those of Adidas or Nike?
Let's examine the origin of Puma shoes and how they are made to provide true comfort and performance for its fans worldwide.
Puma Shoes Overview
Puma (Puma SE) is a multinational sportswear corporation.
Before being Puma, this sports brand was under the management of Gebrüder Dassler Schuhfabrik ('Dassler Brothers Shoe Factory') – a shoe factory by the Dassler brothers (Rudolf Dassler and Adolf "Adi" Dassler) founded in 1924.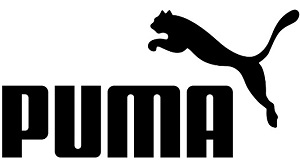 After splitting this factory in 1948, this company was split into two separate brands – Puma (previously "Puda") by Rudolf Dassler and Adidas by Adolf "Adi" Dassler."
Now Puma is headquartered in Herzogenaurach, Bavaria, Germany.
Puma provides various athletic sportswear products, including apparel, accessories, and footwear.
Puma shoes are for various sports types, like running, football, training, basketball, golf, cricket, and motorsports. It also offers casual shoes for your daily activities.
Millions of Puma shoes are widely distributed in more than 120 countries worldwide as of 2023.
Where Are Puma Shoes Made?
Most Puma shoes are made in Vietnam and China. The remaining ones are in other countries like Argentina, Bangladesh, Cambodia, Indonesia, South Africa, India, Brazil, Thailand, Turkey, Taiwan, and South Korea.
As of 2023, there are 65 Puma factories in over 9 countries worldwide.
Puma doesn't show its shoe-manufacturing country on its website. It can reveal this information on its shoe labels due to the US legislation and EU rules. So, you can only check their origins in-store.
Wherever Puma shoes are made, all of Puma's distribution operations are in its hometown Bavaria, Germany.
Germany
Although the Puma brand is registered in Germany, no Puma shoes are made in this European country.
The main reasons Puma doesn't choose its home country for manufacturing are high labor and costs.
Check more: Puma Shoe Size Chart
Vietnam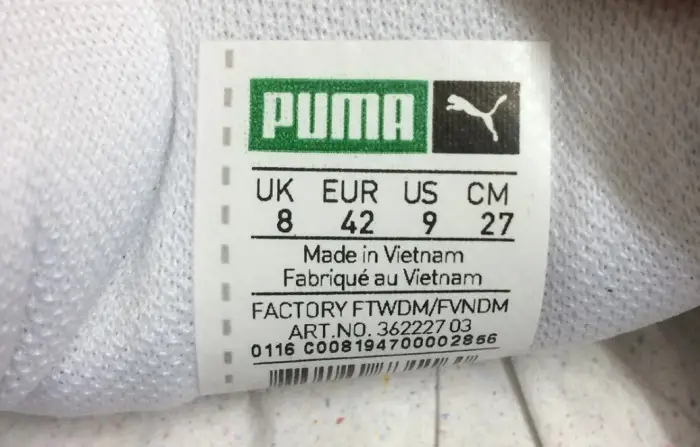 A third of Puma shoes are made in Vietnam.
From its first factory in Vietnam in 2007, there are 28 Puma shoe factories in Vietnam as of 2023, mainly in the Southern area (Binh Duong, Ho Chi Minh City).
In 2009, this German brand launched Puma Village Complex – a cutting-edge development center accounting for product research, innovation, and manufacturing.
This facility is a symbol of the strong commitment of Puma in Vietnam. It's also a promise to continuously improve its customer service to serve its customers.
Vietnam has recently become the ideal destination for Puma and many footwear brands, like Ecco, Nike, and Adidas, for various reasons.
First, the labor, duty, and material costs in Vietnam are cheaper than in the US, EU, or China.
The footwear production system in Vietnam is also well-adapted to the strict standards of international brands, making it easier for Puma to enter and expand in this country.
Last but not least, Vietnam has stable politics, allowing Puma to focus on developing and innovating its footwear products without disruptions.
Check more: Where Are New Balance Shoes Made?
China
China plays a major role in the global shoe supply chain of Puma, behind Vietnam.
The first Puma factory was opened in China in the early 2000s.
There are 18 Puma factories in China accounting for footwear production as of 2023. These factories focus on making a third of Puma's footwear worldwide.
In the past, China was the top manufacturing country of Puma, thanks to its affordable labor & material costs and the high shoe craftsmanship with sophisticated technology and high-quality standards.
However, Puma has planned to move its production out of China due to some negative changes in the past two years.
China's annual average manufacturing cost has increased by 80% since 2010. Moreover, the US-China tariff war makes it difficult to trade shoes outside this Asian country.
For example, the steep currency fluctuation in some countries, like Turkey, Russia, and Argentina, plays a significant part in this production trend.
The Puma's shifting plan out of China may take more than one year since it faces some difficulties. For example, Puma has to lower its margin to maintain its annual sales volume or raise prices to maximize profit.
For whatever reason, Puma still maintains a small portion of its shoe manufacturing in China.
China is still its fastest-growing market, with a huge young population and ongoing demand for high-quality footwear products.
In 2023, Puma launched a new mobile website to help Chinese consumers find Puma shoes and redeem its promotions in each of its 350 stores in this Asian country.
Other Countries
Apart from China and Vietnam, Puma also spreads its shoe manufacturing network in some other countries like Bangladesh, Cambodia, Indonesia), South Africa, Thailand, etc.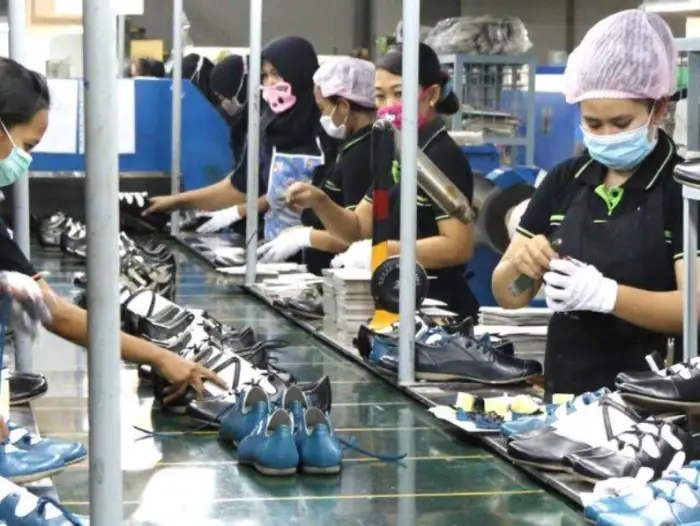 These countries are also the manufacturing centers of footwear giants like Nike or Adidas.
The number of Puma factories in other parts of the world (data as of 2023):
| | |
| --- | --- |
| Country | No. of factories |
| Cambodia | 6 |
| India | 4 |
| Indonesia | 3 |
| South Africa | 2 |
| Argentina | 1 |
| South Korea | 1 |
| Brazil | 1 |
| Thailand | 1 |
There are several reasons why Puma chose these countries for its shoemaking, including cheap labor costs, accessible raw materials, skillful shoe artisans, etc.
Puma can also widely distribute its products to local people through its manufacturing plants with lower shipping and tariff costs. Thus, the brand strengthens its awareness in all parts of the world.
Besides developing countries, a tiny number of shoes are produced in Europe.
For example, the Ignite Proknit has its upper made in German. This upper was then glued to its sole in Slovakia.
However, there is little to no public information regarding the European origin of its shoes.
Who Owns Puma Now?
Groupe Artémis (previously PPR), a luxury French powerhouse, takes ownership of Puma.
The company was founded in 1992 by François Pinault, a French billionaire. This investment company is managed by the Pinault family.
Apart from Puma, Artémis also owns the Kering Group (a brand house of famous designer shoe brands like Gucci, Saint Laurent, and Balenciaga).
How Puma Shoes Are Made?
A Puma shoe has to overcome many stages before being released publicly.
A typical Puma shoemaking process includes initial design concept, prototyping, prototype testing, raw material selection, cutting/stitching, assembly, and finalization.
Frequent quality checks are performed at each step, ensuring that each shoe meets the strict standards of Puma.
Puma uses natural and synthetic materials in its shoemaking. Some typical materials are canvas, nylon, nubuck, natural, and synthetic leather.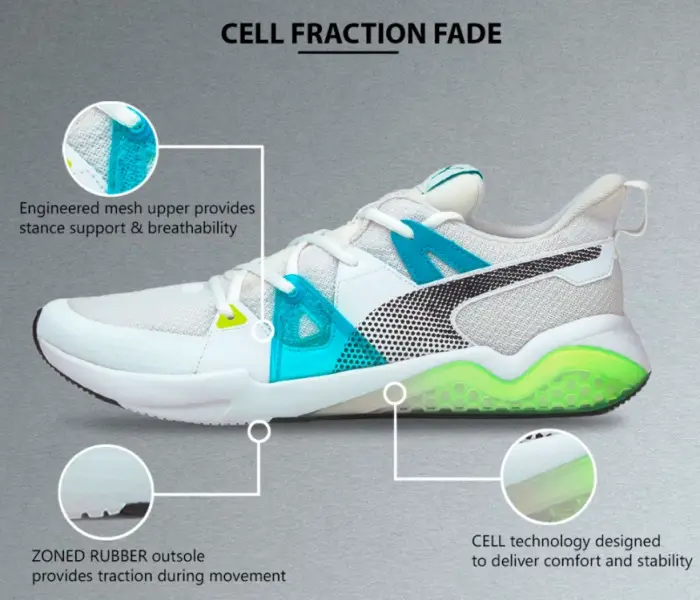 Since shoemaking is among the most polluted manufacturing areas globally, Puma utilized recycled materials (for example, recycled polyester) to lower its environmental impact.
Puma has built solid quality control to maintain its production efficiency and sustainability.
The Puma team and its third-party partners perform regular audits. These audits ensure that its global suppliers meet its strict Code of Product and Code of Ethics on social, working, and environmental conditions.
Furthermore, this footwear giant also launched some sustainability activities to reduce production waste and carbon footprint, like the "Clever Little Bag" packing campaign.
Not only a leading carbon-free, sustainable company, Puma is also a market leader with many innovations in shoemaking.
Some of its most famous technologies are:
The Vulcanization Production Technique (1960): involved bounding the sole to the foot's shaft for improved grip.
Puma Disc Technology (1991): applied in the world's first no-lace shoe of Puma. The shoe had wires for tightening the upper.
CELL Technology (1998): the midsole with no foam like traditional ones, but still maintaining ultimate comfort and protection for wearers.
FAQs
1. Where Are Puma Golf Shoes Made?
Nearly 50% of Puma golf shoes are made in China and Vietnam. The remaining are made in Bangladesh, Cambodia, and Indonesia.
2. Where Are Puma Tennis Shoes Made?
Puma tennis shoes are made in Puma's factories worldwide, especially in some Asian countries like China and Vietnam.
3. Where Are Puma Running Shoes Made?
Puma running shoes are made in China, Vietnam, and other countries in its global manufacturing network. You can detect the origin of your Puma shoes by checking their shoe label.
Final Words
Puma shoes are manufactured mainly in Vietnam, China, and some other countries due to various reasons like high foreign currency exchange rates, low labor cost, the availability of skillful shoemakers, political stability, affordable raw materials, etc.
Wherever Puma shoes are made, they have to overcome a production process with strict quality standards, clear Code of Product and Code of Ethics to stay comfortable yet sustainable.