The battle of Nike Dunks vs. Air Force 1 would be relentless because they both are symbols of Nike's success over the years.
Fortunately, besides the similarities you have heard about, they also have major differences that might determine whether they will fit you or not.
Without further ado, let's put them on the same scale now!
Nike Dunks Overview
The original Dunks was designed by Peter Moore, the father of "Banned 1S" – the OG Jordan 1. Instead of the NBA players, Dunks aimed at the top schools in America.
However, when every thought of a new hit in the basketball scene, Nike redirected their focus to skateboarding.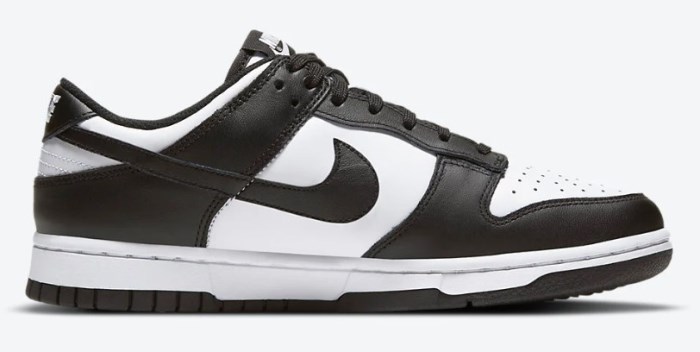 Nearly two decades after its debut, Dunks got a modified version known as SB Dunks. The structure now adds more safety and comfort for skateboard enthusiasts.
Years have gone by and Dunks remains one of the best-sellers from Nike with many new Dunk releases, along with Air Force 1 which we will get to know about right now!
Check more: Do Nike Dunk Run Big Or Small?
Nike Air Force 1 Overview
Before Air Force 1 became a fashion icon, it was a basketball shoe for professionals. Its official release was in 1982, a rather competitive time due to the influence of Adidas and Converse on the market.
The start was rough. Even with the NBA stars promoting Air Force 1 in its "Original Six" campaign, the design had to come to a halt not so long after.
Nonetheless, the first design of the legendary Bruce Kilgore was so ahead of time. Not only did it claim a steady foothold in the industry later, but it also created a standard and a cultural wave that lasted until today.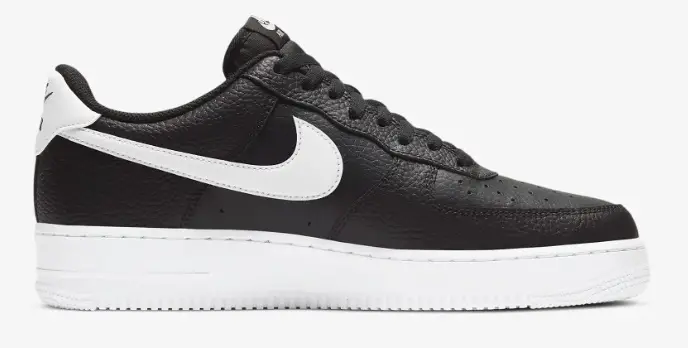 By demand of retailers and consumers starting from Baltimore, Nike agreed to give Air Force 1 a return with one condition: The retailers must take both colorways, 1200 pairs in total.
And the rest is history.
Check more: Nike Air Force 1 Sizing Chart & Fit Guide
Nike Dunks vs Air Force 1 Key Differences
Coming out during the golden era of basketball under the same brand, there is nothing strange about similarities between these two product lines.
What draws the line between them is the Air technology featured in Air Force 1 and not in Dunks.
Design
These two models are not completely different from each other at first sight unless you count the color options. In that aspect, Air Force 1 would win by a landslide!
The main materials for Nike Dunks are premium leather and suede, combined with canvas and mesh for more breathability.
Air Force 1 uses similar fabrics with more development like textile and GORE-TEX.
However, when putting them side by side, you can recognize that Air Force 1 has larger midsoles due to the Air technology. AF1 shoes also include straps for your ankles, while Dunks have nothing to do with straps.
On the toe box, AF1 has more perforations, too. If you want more ventilation for your feet, Dunks might not be the best option. Nonetheless, Dunks has a prolonged toe box that makes the silhouette much slimmer.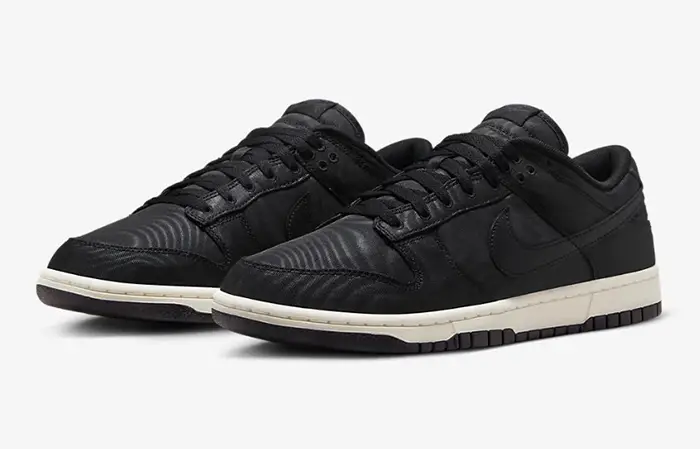 Support & Comfort
The Air bubbles make up a large part of AF1's soles and provide ample cushioning, so it is completely normal if you feel more comfortable when wearing Air Force 1.
With an EVA sole, Dunks promises to be more affordable than its fella with groundbreaking technologies. As a synthesized material, the durability is superb as well.
One thing we are bound to mention is ankle support because the shoes are mostly for athletic and active users. The removable strap on Air Force 1 allows you to reinforce your ankle area.
Treading
The tread on Dunks follows a circular pattern while AF1 has a mixed one, yet they still share similarities.
In Air Force 1, the center of the foot's ball and the pivot point are surrounded by concentric circles or curves.
The medial arch has a small notch, framed by the lateral edge with latitudinal rows. The sides have siped edging, which ends on the front, and the heel is in a star pattern.
With Dunks, you can divide its outsole into two separate sections: the forefoot and the heel. It looks different from AF1 due to changes on the front, which involve flex grooves angled accordingly to meet in the center.
The pattern serves as a brake for Dunks.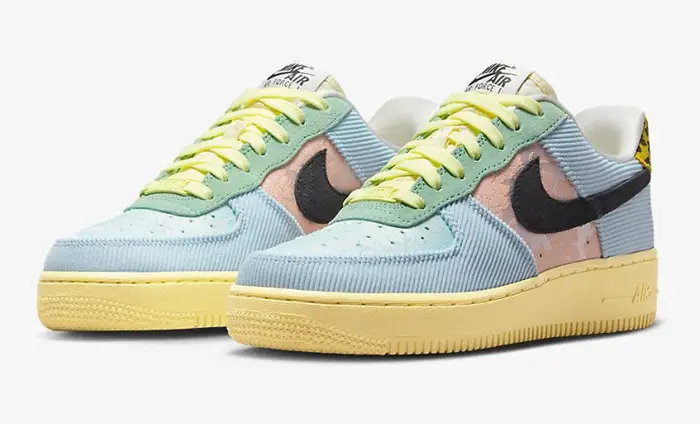 Nike Dunks vs Air Force 1 Sizing
Nike Dunks has a toe bumper reaching as far as the tongue's back. It looks sleek, though the room for your toes is not as generous as AF1, for its forefoot area ranges from the toe edge to the eye stays.
If you have wide feet, you probably will enjoy the space from the AF1. Otherwise, you would need to be careful while choosing the appropriate fit.
Fitting
Nike Dunks doesn't fit the same as Air Force 1 even though they are created and produced by the same brand.
Due to the bigger midsole and the wider toe box, Air Force 1 runs big rather than true to size. People with narrow and even normal feet might need to go down to the nearest smaller size.
On the other side, Nike Dunks fits perfectly right out of the box. You can get what you need by referring to their size chart.
Price
Aside from design and performance, price is another essential factor for a lot of customers. If the differences above weren't enough to convince you, maybe you will make a decision after checking on the costs.
In general, Air Force 1 is more expensive than Dunks if these famous Nike sneakers are released around the same time, whether we are talking about the high-top or the low-top versions.
However, we notice that the resale prices for both are about the same.
Certain models of Dunks can even surpass Air Force 1 sometimes (the "Fragment White" CLOT collaboration). Hence, you should ask for the cost and consider thoroughly if the budget matters to you!
Nike Dunks Pros & Cons
Made for basketball players and modified for skateboarders, we can agree that Dunks can be extremely versatile.
Running true to size, Nike Dunks never gives customers a hard time as long as they have normal foot width. You only need to measure your feet accurately for a snug fit!
With an EVA sole, Dunks do well regarding comfort and durability. However, the lack of ankle support might be troublesome if the user needs to move and work so much with their legs.
Dunks will help you save some money compared to Air Force 1, though some collaborations of Dunks have more resale value.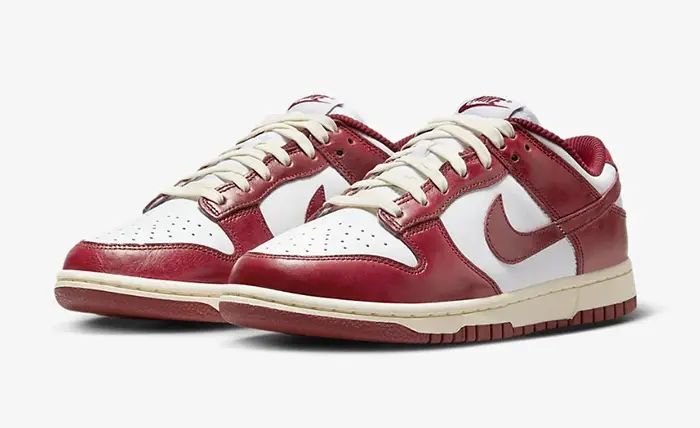 Air Force 1 Pros & Cons
If you are looking for something comfortable to use daily, the Air bubbles and the extra room for the toes might give Air Force 1 some advantages.
Its wide range of color options is also something worth considering.
Air Force 1 has always been a relaxed fit, maybe too relaxed for people with normal and narrow feet.
Depending on your size, you would mostly need to size down. Nonetheless, the ankle support compensates for the fit.
Last but not least, nothing is perfect. Air Force 1 tends to be more expensive than Dunks. The difference is not too significant, though it would be a problem if you are on a limited budget.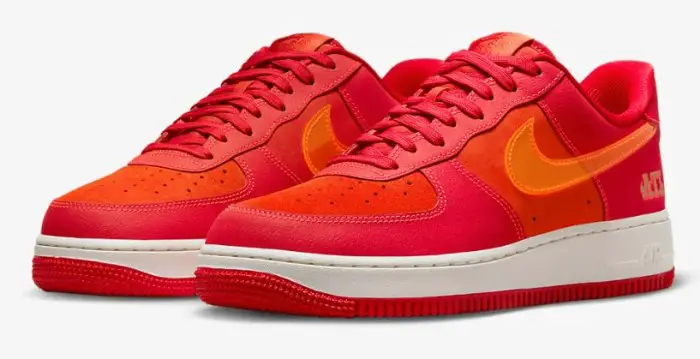 Nike Dunks & Air Force 1: Which Is Better?
Nike Dunks are far from the same as Air Forces if you pay attention to the details.
What Air Force 1 has is a longer deeper history and extra comfort from the Air bubbles.
Meanwhile, Dunks also has a good reputation as well as a whole SB range for skateboarders.
They are impressive in both performance and style, so it all depends on your preference in the end.